Weekly Update
Daylight Savings Time
Set your clocks forward one hour
LSC Communications Meeting
6:30 PM
Library
All are welcome
Local School Council Applications Due
CPS School Calendar
2013-2014
CPS School Calendar
2014 -2015
Neighborhood News


What's Happening in the West Loop? Visit the

==================
Did you miss last week's Week-At-A-Glance e-newsletter? Click
here
to catch up on a must-read!
==================
Does your Superstar have an accomplishment or honorable mention you would like to submit to the newsletter?
Reply to this email or email us
==================
ONGOING FUNDRAISERS
Are you supporting Skinner through these NO additional cost fundraisers?
SUPPORT OUR SCHOOL and Share this with Family and Friends!
==================
Box Tops/ Labels for Education
Collect everyday labels from groceries to earn points and funds for our school library


==================

e-Scrip
Visit
www.escrip.com
to designate your eScrip accounts to Mark T. Skinner. A percentage of your purchases go to the school. However, you must renew your e-Scrip
annually
. Look out for special bonus days too!

==================


Target
1% goes to Skinner on ALL purchases made with Target Card (additional 5% all purchases for you!)
Designate Skinner Classical as your school
==================
Mamapedia
5% of purchases go to Mark T. Skinner Classical School (Code A5BY)
==================
=====================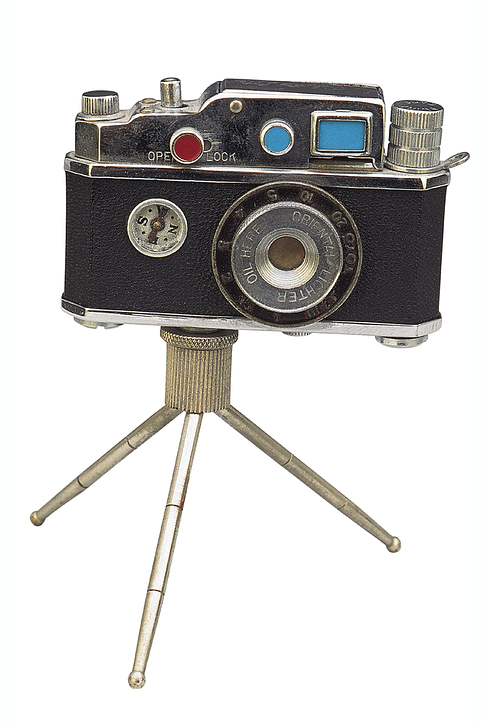 Please submit pictures from any Skinner West events (concerts, parties, presentations etc) to skinnerwest@gmail.com.
We prefer .jpg or .gif files of up to 350kb.
2014-2015 CPS School Calendar Announced
The 2014-2015 school year calendar has been announced.
Noteworthy dates include:
First Day of School: Sept. 2, 2014
Winter Break:

Dec. 22, 2014

, to

Jan. 2, 2015

.
Spring Break:

April 6, 2015

, to

April 10, 2015

.
President's Day: Presidents' Day (

Feb. 16, 2015

) will be reinstated as a holiday instead of Lincoln's Birthday.
Holidays: Schools will also be closed on Columbus Day, Oct. 13, 2014; Veteran's Day,

Nov. 11, 2014

; Thanksgiving,

Nov. 26-28, 2014

; Martin Luther King Jr. Day,

Jan. 19, 2015

; and Memorial Day,

May 25, 2015

.
Last Day of School: The school year ends June 16, 2015
Please review the
calendar
for the complete schedule.
LSC Candidate Filing Date Extended to March 14th
Chicago Public Schools (CPS) announced that it has extended its Local School Council (LSC) election candidate filing deadline from February 26 to March 14, giving parents and community members an extra two weeks to submit their nominating forms.
On April 7, 2014 (Report Card Pick-up Day), Local School Council elections will be held at Skinner School. In the election, parents and community members will have the opportunity to run and vote to fill 8 positions on the school's LSC (6 parent members and 2 community members) and school staff will have the opportunity to vote and fill 3 positions on the LSC (2 teacher members and 1 non-teacher staff member).

Make a difference! Run for Skinner's Local School Council. The deadline to file candidate nomination forms for the 2014 LSC Election is March 14th, 2014. Click
here
for more details.
Your Input Counts!
Please Take the
Annual Skinner Survey
Skinner West Families! We need your opinion to insure we are meeting the needs of our Superstars. Each family (one per family please!) can take this survey in one of two ways:
OR complete and return the written survey to your homeroom teacher (PLEASE PRINT CLEARLY)
OUR GOAL IS 100% PARTICIPATION!


The survey closes on Friday, March 21st.
Karate Summer Camp @ Skinner West
National award winning
4K-Karate
and
Team Wakamusha
, will host a
Summer Karate Camp at Skinner West
. Camp will run Mon-
Fri June 16th thru July 11th 2014
,
9:00 - 5:00
. Campers will have intensive Martial Arts training in Shorei Goju-Ryu Karate, Okinawan Kobudo, field trips, Hall of Fame guest instructors, learn self-defense and bully proofing. This will be an absolutely great camp with an instructor student ration of 10:1. Only 30 slots are available. Go to
Karate Summer Camp
for more information and to register.
Feel free to call or email Sensei JP with any questions @
senseijp@4k-karate.org
or 3
12-523-6327
Karate Superstars Compete in Kokomo
Four Skinner Superstars traveled to Kokomo, Indiana to compete in the Professional Karate Commission's Region 2 Championships.
Maquan B (1st Gr) 2nd in Forms,1st in Fighting (7-8 yr Novice Div)

Cornell S (3rd Gr) 1st in Forms, 2nd in Fighting (7-8 yr Novice Div)

Aaron W (5th Gr) 7th in Forms, 6th in Fighting (11-13 yr Intermediate Div)

Gabrielle N (4th Gr) 5th in Forms, 4th in Weapons & 1st in Fighting (9-10 yr Advanced/Blackbelt Div)
CONGRATULATIONS to our Superstars!
If you would like to share your Superstar's story, please send us a note @ skinnerwest@gmail.com.
THANK YOU Superstars!

Cookie Dough Sales Results are in!
The Skinner PTO would like to thank all the Superstars and Superstar families for your amazing work.
Dear Skinner Parents,
ISAT Testing, for grades 3rd-8th, will begin on Tuesday, March 4, 2014.
Click here
to view the schedule for testing for the next two weeks.
Click here
to view Principal Clark's Report that was presented on February 18, 2014 at the Local School Council Meeting. Also,
click here
to view the State of the School report.
SEEKING DONATIONS FOR OUR ANNUAL SILENT AUCTION!


Gallery 111 is excited to announce this year's
NO ART LEFT BEHIND silent auction event
at

The Lou Conte Dance Studio at
Hubbard Street Dance Chicago

on

May 17th

!
Do you know someone who owns a restaurant, has a time share, or works for the Bears? Contribute to Gallery 111 by soliciting a donation or donating a service yourself. Please email Ms. Bovit at jcbovit@cps.edu or fill out the form below. Your contribution will help to make the event a success!

No Art Left Behind Donor Letter
No Art Left Behind Donor Form


The Skinner Summer Camp registration deadline has been extended!
We are going to continue to accept Superstars until our program fills up. Spots are filling up quickly so don't miss out! Get your form and deposit to Mr. Johnson ASAP!
Click here
for the registration form.
If you have any questions, please email Mr. Johnson at
rdjohn3@gmail.com
.
It's going to be an amazing summer - so don't miss out on the fun!
Parents, as a reminder, here is our current attendance policy. If you are unsure how to report your child's absence, always refer to our policy, which is also posted on the Skinner West website at
http://skinnerwest.cps.k12.il.us/policies.html.
Students who are absent from school must bring a signed note by their parent or doctor explaining the reason for the absence in order to be considered "excused." Without a valid cause, a student will be marked for an "unexcused" absence. If a student has more than 9 unexcused absences and they are in a benchmark grade (3rd, 6th, or 8th), they may not be promoted. A student who attends school for at least 5 hours is marked for a full day of attendance while a student who attends for 2.5 hours is marked for a half-day.
Please note:
A phone call to our main office is strictly optional.
You may receive a recorded phone call from CPS indicating that your student is absent.
If you know in advance your child will be absent, please work with your teacher to make up missed time.

REMINDER!

All parents must sign in at the security desk in order to enter the school building. Parents should always enter on the Adams Street side. Parents should not be moving about the school without a visitor's badge. Let's all work together to help keep our school safe.


Parking and Drop Off Reminders
Parents- Avoid a Ticket and Keep Our Students Safe!

The snow keeps piling up and roads continue to be slippery.
Please review the drop-off and parking procedures to keep
everyone safe (and ticket-free).
Drop Off and Pick Up
* Please do not block any driveways in the community area, double park or block a crosswalk while dropping off or picking up your child.
* In the morning the Monroe Street side is a "kiss and go (drive up- drop off and drive away)" area. Even if you are dropping off a kindergartener, please do not park in the kiss and go area even temporarily. Other parents need to be able to use this area to drop off their children. Find parking in another area if you are going to exit your car for ANY period of time.
* After school, the Monroe Street side is reserved for the bus lane. There is no parking or area to wait for your child.
* Do not park on the Adams Street side directly in front of the school in the mornings. In the mornings, the Adams side is used for school bus drop-off only.
* In the evening, the Adams street side school parking zone is a "pick up and drive away" area. Do not leave your car for extended periods of time. Other parents need to be able to use this area to pick up their children. Please find legal parking in other areas if you are going to exit your car for extended periods of time.
Parking Lot
* Our parking lot has limited spaces and is for SKINNER STAFF ONLY. Please do not park in the staff lot or block other cars.
* All cars that do not have the proper permits (issued to staff) will be towed.
Lastly, thank you to our parent and teacher volunteers that work hard to keep our children safe as they walk across the busy crosswalks on both the Monroe and Adams Street side. As a community we all must play an active role in keeping those crosswalks safe.