Weekly Update
Monday, April 7th
Report card pick up - NO CLASSES

K-5th Grade Report Card Pickup 11:45am-6:00pm

6th-8th Grade Report Card Pickup:

11:00-3:15pm Individual Parent Conferences

3:15-4:00pm Teacher Lunch

4:00-6:00pm Distribute Report Cards to Parents
LSC School Elections
Every Vote Matters!
Cookie Dough Pickup
(Unclaimed units will be donated)
Gym
Lost & Found
Cafeteria
Tuesday, April 8th

Communications Committee Meeting
6:30pm
Library
Wednesday, April 9th
Spring Picture Day
(originally April 2nd)
FOSW Meeting
9:00am
Cafeteria
April 14th-April 18th
Spring Break
No School
CPS School Calendar
2013-2014
CPS School Calendar
2014 -2015
Neighborhood News


What's Happening in the West Loop? Visit the

==================
Did you miss last week's Week-At-A-Glance e-newsletter? Click
here
to catch up on a must-read!
==================
Does your Superstar have an accomplishment or honorable mention you would like to submit to the newsletter?
Reply to this email or email us
==================
ONGOING FUNDRAISERS
Are you supporting Skinner through these NO additional cost fundraisers?
SUPPORT OUR SCHOOL and Share this with Family and Friends!
==================
Box Tops/ Labels for Education
Collect everyday labels from groceries to earn points and funds for our school library


==================

e-Scrip
Visit
www.escrip.com
to designate your eScrip accounts to Mark T. Skinner. A percentage of your purchases go to the school. However, you must renew your e-Scrip
annually
. Look out for special bonus days too!

==================


Target
1% goes to Skinner on ALL purchases made with Target Card (additional 5% all purchases for you!)
Designate Skinner Classical as your school
==================
Mamapedia
5% of purchases go to Mark T. Skinner Classical School (Code A5BY)
==================
=====================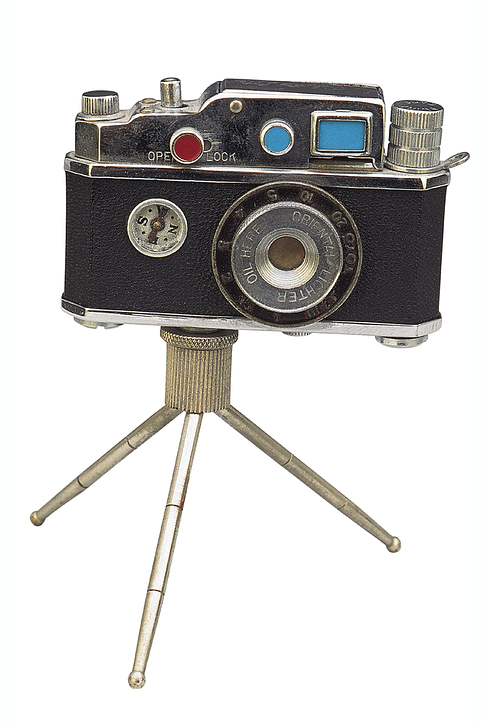 Please submit pictures from any Skinner West events (concerts, parties, presentations etc) to skinnerwest@gmail.com.
We prefer .jpg or .gif files of up to 350kb.
Please Help the Skinner Learning Garden
The Skinner Learning Garden is seeking donations of soil, compost, and seeds for the spring growing season. Donated materials can be dropped off with Mrs. Milroy in Room 226.
Parent Volunteers Needed
Mrs. Milroy is in need of parent volunteers to help her plan the upcoming Invention Convention and Science Fair. Interested volunteers can e-mail her at ksmilroy@cps.edu, or stop by Room 226.

Social Emotional Learning Update

Random Acts of Kindness week will run from
April 28th-May 2nd
. The purpose is to encourage and inspire new ways to be purposefully kind to one another. More information is forthcoming.
The Social Emotional Learning calendar is posted on Ms. Montgomery's
wikipage
. A great source of information on many issues related to children's social and emotional development can be found on the
Kids Health website
.
Many thanks to Dr. Deepak Neduvelil (Dr. Ned) and Dr. Chris Worth of Skyline Smiles located at 1017 W. Madison Street who spoke with our 1st and 2nd graders on oral hygiene. Skyline Smiles is scheduled to come back to talk with Kindergarteners on
April 8th
.
Mrs. Christiansen's DonorsChoose program was a great success. Because of the matching incentives made by '100 Women in Hedge Funds', she was able to get funding for her Google Nexus Tablets within 48 hours.

Her campaign received an additional incentive due to the number of participating donors and her classroom was rewarded an additional $3,000. The total value of donations, gifts and matching donations surpassed $10,000 and was used to purchase tablet covers and 3 Chrome books.

Finally, Mrs. Christiansen received the 2nd highest number of donors - 155 - and she was awarded a trip to New York to see and meet Steve Colbert. She'll also have a chance to visit DonorsChoose to thank them for this fantastic opportunity - all made possible by your generous donations.

STAR Afterschool Program- Quarterly Payments Due Monday April 7th
As a reminder, STAR afterschool quarterly payments are due. On
Monday, April 7th
during report card pickup, STAR staff will be available for you to make an in person payment. You may also drop off payment when you pick up your child from STAR program. Paypal payments are also accepted at
www.skinnersuperstars.org
, but please provide proof of payment to the star staff.
Picture Day is Rescheduled for
Wednesday, April 9th
Skinner West Debate Tournament Success!
The Skinner West Debate Team participated in the Chicago Middle School Debate League's fifth and final tournament of the 2013-2014 season on Saturday, Mar. 15 at Senn High School. There were 100 teams and 200 debaters in the Novice division.
The overall topic for the year was: 'Economic Engagement with Latin America', and the cases being debated at this tournament were 'Mexico Border Security' and 'Cuban Ethanol Embargo'.
The following debaters won individual speaker awards:
Dailyn D. - 5th
Avery B. - 14th
Carter M. - 20th

The following groups also won team awards:

Spencer H./Avery B. - 3rd
Alexis C./Daisy S. - 6th

Carter M./Anicia M. - 8th
Skinner Student Stars in a TV Pilot
Skinner West Superstar Tyler T. made his acting debut on March 24th. Tyler was casted in a new 20th Century Fox pilot called "Empire." The pilot, which is directed by Lee Daniels, one of Hollywood's leading directors and executive producers, stars Terrence Howard and Taraji Henson. Tyler plays the nephew of Taraji Henson. Tyler is in Ms. Yasmin Dalal's 3rd grade class. Congratulations Tyler!
Cookie Dough Pick Up
Monday, April 7th During Report Card Pickup

Cookie dough pick up will be
April 7th
, during report card pick up in the gym.
All cookie dough left behind will be donated to a local food shelter.
If you are able to volunteer for any amount of time to help distribute cookie dough, please contact Stephanie @
s_majca@hotmail.com
.
Have a special talent? Do you own a lake house?
Great seats to a game? Are you well connected?


As a growing school, Skinner West's needs are many. It is our responsibility to the children to help this school grow all around. Our fundraising efforts support our arts programming for all students. We are holding our annual fundraiser -
No Art Left Behind - on Saturday, May 17th, 2014 from 7 - 10 pm
. Last year's silent auction raised over $30,000, but we hope to surpass that amount with your help this year! We hope that you would please consider supporting the event with a
with a donation for the silent auction. Gallery 111 has 501©3 status and your donation is therefore tax deductible. 100% of the event proceeds will go towards school program funding.
We look forward to hearing from you! Please feel free to email Ms. Bovit at
jcbovit@cps.edu
or drop off your silent auction donation
to the Art Room with the attached form and
auction letter.
Thank you for your consideration!
4 Week & 8 Week Camp Spots are Still Open!
First Payments Were Due 3/21
If you have already registered, don't forget first payments were due
Friday, March 21st.
If you have any questions, please email Mr. Johnson at
rdjohn3@gmail.com
.
Back to top
Classroom Connection provides you insight on what is happening in your child's classroom
1st Grade Thanks to Mrs. McCaskey
We can't fully tell you how happy and excited we are to report that Mrs. McCaskey has volunteered to work with Ms. Sittner's and Ms. O' Connor's first graders again this year. Mrs. McCaskey has been volunteering her time almost every week with the most amazing lessons. She is an amazing teacher that not only inspires the students but also the staff. Mrs. McCaskey just finished a mini-unit about "The Underground Railroad". In connection with this unit, the students have been working on a special project. Each child was expected to complete a "quilt square". The squares are in the process of being joined together to make a group quilt.
Thank you to Mrs. McCaskey for all that you do!
Mad Science
Spring Session:
Crazy Chemworks Starts 3/31
Spring Break Camp Starts 4/14
Join Mad Science for fun science experiments and activities! Children will become junior lab scientists as they discover the properties of ooey-gooey slime, create instantaneous reactions, watch things that glow in the dark, manipulate matter in all three states and much, much more! Take homes include their own laboratory gear to continue their research! Click HERE for the flyer.

Also, we are registering for our spring break camp the week of
April 14
. Click HERE for the form.
Chicago Park District
Sign up for Spring Break Session
Be sure to sign up for Skinner Park District Spring Break! Click
HERE
to learn more.
Library Volunteers Needed
15 minutes Makes a Difference
!
Parents, help is needed in the Skinner Library! Skinner Superstars LOVE checking books out of the library- which means there are a lot of books to check back in and shelve. If you have some time throughout the day or before dismissal to assist Ms. Ranftl, it would be appreciated.