Friday

, May 16th

Last Day of Book Fair
Science Fair
5th Grade 2:15
Cafeteria
Saturday, May 17th
Gallery 111
No Art Left Behind Fundraiser
7pm-10pm
Monday, May 19th
Book Fair Pack Up
8:45 - Noon
NWEA Testing K-1st Grade
Begins This Week
Tuesday, May 20th

8-8:30am KDG-3rd Grade
Talent Show Tryouts
5:30pm PTO Meeting
6:30 LSC Meeting
Wednesday, May 21st
8 - 8:30am 4th to 8th Gr
Talent Show Tryouts
3:45 -5pm KDG to 3rd Gr
Talent Show Tryouts
Thursday, May 22nd
8-8:30 KDG to 3rd Gr
Talent Show Tryouts
3:45 - 5pm 4th to 8th Gr
Talent Show Tryouts


Friday, May 23rd

3rd Payment STAR Summer Camp Due
CPS School Calendar
2013-2014
CPS School Calendar
2014 -2015
==================
Neighborhood News


What's Happening in the West Loop? Visit the

==================
Did you miss last week's Week-At-A-Glance e-newsletter? Click
here
to catch up on a must-read!
==================
Does your Superstar have an accomplishment or honorable mention you would like to submit to the newsletter?
Reply to this email or email us
==================
ONGOING FUNDRAISERS
Are you supporting Skinner through these NO additional cost fundraisers?
SUPPORT OUR SCHOOL and Share this with Family and Friends!
==================
Box Tops/ Labels for Education
Collect everyday labels from groceries to earn points and funds for our school library


==================

e-Scrip
Visit
www.escrip.com
to designate your eScrip accounts to Mark T. Skinner. A percentage of your purchases go to the school. However, you must renew your e-Scrip
annually
. Look out for special bonus days too!

==================


Target
1% goes to Skinner on ALL purchases made with Target Card (additional 5% all purchases for you!)
Designate Skinner Classical as your school
==================
Mamapedia
5% of purchases go to Mark T. Skinner Classical School (Code A5BY)
==================
=====================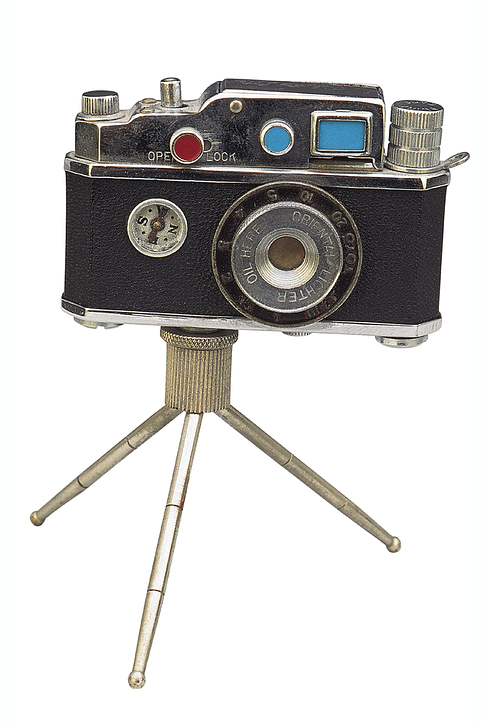 Please submit pictures from any Skinner West events (concerts, parties, presentations etc) to skinnerwest@gmail.com.
We prefer .jpg or .gif files of up to 350kb.
In This Issue...


New Articles
Repeat Articles and Update
Hope to See You
This
Weekend
at Gallery 111's Silent Auction
Saturday, May 17th, 2014 from 7pm to 10pm
Lou Conte Dance Studio at Hubbard Street Dance Chicago
1147 W Jackson Blvd
Join us for a silent auction in a Hubbard Street dance studio to support Skinner's arts programming. At our annual event, enjoy complimentary:
- Cuisine by Third Coast Chef
- Wine & Beer by Beverage Testing Institute
- Desserts by Bombon Cafe
- Music by DJ Paul Caston
Tickets are $50 or $55 at the door. Tickets can be purchased at
Gallery111.eventbrite.com
or a check can be sent in with your child made out to Gallery 111.
Also- don't forget to purchase your raffle tickets for a chance to win an iPad, Go Pro Camera or Zanies tickets! Raffle ticket participants need not be present to win.
100% of the proceeds go to Skinner West art programming that benefits all students (such as the ballroom dance lessons that our first graders received)! Click here for the invitation.
Curious to see what this event looks like? Check out photos from last year's Gallery 111 silent auction gala:
Click HERE for the photo gallery.
Also, in order to speed up the check-in process, please print & fill out the attached form. This can be done even if you are purchasing tickets at the door. You will be assigned your bidding number at the event. For the Sign-In Sheet, click HERE.
Hope to see all of you on Saturday!
Parents, family members, and neighbors are invited to attend the June 6th performances at the school.
Tuesday June 3rd: Students Perform for Students:
10:00AM
: Pre-K, Kindergarten, Primary Chorus Jr (1st grade) & Glee Club
2:00PM

: Primary Chorus (2nd & 3rdgrades), 4th - 6th grades, 8th grade & Glee
Friday, June 6th: Students Perform for Parents, Family Members, Community:
10:00AM
: Pre-K, Kindergarten, Primary Chorus Jr (1st grade) & Glee Club
2:00PM
: Primary Chorus (2nd & 3rdgrades), 4th - 6th grades, & Glee Club
The Music House concert is set for Wednesday, June 4th at 10:00AM.
Skinner First Grade - Ballroom Dance
This week, our first grade Superstars really shined as they showcased their ballroom dance skills. The first graders practiced for six weeks with the
May I Have Your Dance?
company. They performed the tango, salsa, merengue and waltz. All of the young dancers were amazing - their confidence, gracefulness, and skillful dance moves impressed the large audience that attended.
Unique art programs, like ballroom dancing classes, are sponsored for each grade by Gallery 111 -- one more reason to attend Saturday night's event (see above for tickets).
STAR Program Performs Peter Pan
The STAR program theater students recently performed their rendition of Peter Pan in front of their parents and peers. Led by Mr. Jones, our STAR program theater teacher, the students gave a compelling performance starring Peter Pan, Captain Hook, the Darling Family, the Lost Boys and Tinkerbell. Congratulations to the cast for a great performance and thank you to Mr. Jones for sharing with our students the love of acting and all aspects of theater production.
Purple Group Peter Pan
Green Group Peter Pan
Skinner Stars Dance Team
Spring Recital


You are invited to attend the Skinner Stars Dance Team Spring Recital on Friday, May 30th at 6:30pm in the Skinner Auditorium. Tickets are free! Seating is on a first come first serve basis.
You won't want to miss this performance!!
Skinner Camp Payment Due


Payment #3 is due May 23rd. Camp must be paid in full by June 20th. Please find attached the information for Skinner
Superstars Summer Camp
.
Skinner Summer Karate Camp
National award winning
4K-Karate
and
Team Wakamusha
, will host a
Summer Karate Camp at Skinner West
. Camp will run Mon-
Fri June 16th thru July 11th 2014
,
9:00 - 5:00
. Campers will have intensive Martial Arts training in Shorei Goju-Ryu Karate, Okinawan Kobudo, field trips, Hall of Fame guest instructors, learn self-defense and bully proofing. This will be an absolutely great camp with an instructor student ration of 10:1. Only 30 slots are available. Go to http://4k-karate.org/summer-camp/
for more information and to register.
We Need Your Pictures
There are
so
many events happening at Skinner West this spring - science and history fair, concerts, talent shows, sports. We would love to continue to keep our weekly newsletter and website current and showcase our Superstars in action. If you have any pictures of Skinner West events, please email them to
skinnerwest@gmail.com
. Thank you!

Encourage your Superstar to try out for a spot at the Skinner West Talent Show coming this June!



Tryouts for Grades K-3 will be:

Tuesday, May 20th from 8:00-8:30am

Wednesday, May 21st from 3:45-5:00pm

Thursday, May 22nd from 8:00-8:30am
Tryouts for Grades 4-8 will be:
Wednesday, May 21st from 8:00-8:30am
Thursday, May 22nd from 3:45-5:00pm


Flyer is attached
here
. Click
here
for primary permission slips or
here
for upper grade permission slips. You may also pick them up in the office.
Skinner Science Fair
Last Day of Book Fair
The last day of "Buy One, Get One Free Book Fair" is Friday, May 16th. This is a great time to stock up on summer reading!
Thank you to all the parents who have volunteered so far to help make the book fair a success. Volunteers are also needed to help pack up the Book Fair on Monday, May 19th from 8:45-12:30. To volunteer, please email Ms. Ranftl at kranftl@gmail.com.
2013-14 Skinner West Yearbook
Order your 2013-14 Skinner West Yearbook today! The yearbook captures a full school year of activities. The cost per book is $30. Please make payments to Skinner School and send in your order to your child's homeroom today!
Or pre-order directly online at ybpay.lifetouch.com.
Our yearbook id code for online orders is: 1988714
Class of 2014
Classroom Connection
from Ms. Mellos and Ms. Sendoun's 8th Grade Classes
College & Career Readiness
While 8th graders are preparing for high school, we are trying to maximize on what they need to know as they move toward college and career readiness. Our parents have been coming in every Thursday during our College & Career Readiness Class to help
students on steps they can take to start preparing for a future career.
A Lesson from Mr. Oulhadj About Commodities & The Chicago Board of Trade
By Marcanthony H. & Lucienne W.
As we opened up our class time to parents who wanted to share their careers with us, we were honored to have Mr. Oulhadj come in and share his knowledge and skills with the Class of 2014. It was a unique learning experience coming from a different mentor. More importantly, he shared what it was like to be a risk manager at the Chicago Board of Trade and the process of making financial deals and the exchange of commodities. With his own insight of what it takes to approach this career path, interest sparked in all of the students no matter what career they plan for themselves. Through learning about the occupations and careers of others, we are now able to choose careers ourselves.
Class of 2014 Spotlight on a Student
By Eric C. & Taylor K.
One of our very own eighth grade superstars, Matthew R., represented not only his grandmother, but also his diverse background at an Asian Heritage celebratory event. Matthew, a 'Superstar' at Skinner since pre-K, showed his respect for the large Asian community we have in Chicago and here at Skinner. This was a televised event on ABC 7 news. Career correspondent Linda Yu attended and took photos with our proud Skinner Superstar. They honored world-renowned Asian literature and backgrounds with respect of people from the Chicagoland area. To sum this all up, we are proud of Matthew and his dedication for supporting his heritage.
The Art of Rhetoric
By Eren F. & Lisa M.
Over the past few weeks, Ms. Mellos has taught us about 'Aristotle's Art of Rhetoric'. The first component is ethos which is comprised of appeal based on the character or image of the speaker and is largely created by word choice and style. We incorporated ethos into our commercials by using diverse characters with dynamic personalities. The second component is logos and includes data, statistics, expert testimony, or evidence. Logos was incorporated in our commercials by having factual statistics. The final component used in our advertisements was pathos, which is appeal based on emotion. In our advertisements, pathos was evident because we showed humor which attracted attention from our mock consumers. To sum this up, we have been taught the art of rhetoric and applying it to our writing and these commercials. The goal?......to persuade, of course. Check out our commercials and see if you can identify ETHOS, LOGOS, and PATHOS.
Maybeline Rocket Commercial
Max's Homemade Cupcakes Commercial
My Movie
My Movie 3
Lunchables Commercial