Monday, May 5th

Teacher Appreciation WeekNWEA TESTING IN READING BEGINS

Tuesday, May 6th

4pm Gallery 111 Meeting
Art Room

Friday, May 9th

Book Fair Set Up
Volunteers Neded

6:30 LSC Meeting
Topic: CIWP and Budget
2014-15
CPS School Calendar
2013-2014
CPS School Calendar
2014 -2015
==================
Neighborhood News


What's Happening in the West Loop? Visit the

==================
Did you miss last week's Week-At-A-Glance e-newsletter? Click
here
to catch up on a must-read!
==================
Does your Superstar have an accomplishment or honorable mention you would like to submit to the newsletter?
Reply to this email or email us
==================
ONGOING FUNDRAISERS
Are you supporting Skinner through these NO additional cost fundraisers?
SUPPORT OUR SCHOOL and Share this with Family and Friends!
==================
Box Tops/ Labels for Education
Collect everyday labels from groceries to earn points and funds for our school library


==================

e-Scrip
Visit
www.escrip.com
to designate your eScrip accounts to Mark T. Skinner. A percentage of your purchases go to the school. However, you must renew your e-Scrip
annually
. Look out for special bonus days too!

==================


Target
1% goes to Skinner on ALL purchases made with Target Card (additional 5% all purchases for you!)
Designate Skinner Classical as your school
==================
Mamapedia
5% of purchases go to Mark T. Skinner Classical School (Code A5BY)
==================
=====================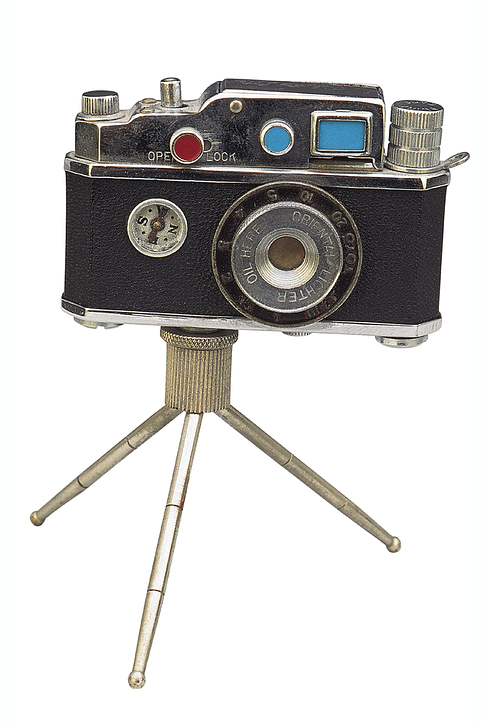 Please submit pictures from any Skinner West events (concerts, parties, presentations etc) to skinnerwest@gmail.com.
We prefer .jpg or .gif files of up to 350kb.
Gallery 111 cordially invites you and your friends to the
11th annual "No Art Left Behind" Gala
Saturday, May 17th, 2014 from 7pm to 10pm
Lou Conte Dance Studio at Hubbard Street Dance Chicago
1147 W Jackson Blvd
Join us for a silent auction in a Hubbard Street dance studio and enjoy complementary:
- Cuisine by Third Coast Chef
- Wine & Beer by Beverage Testing Institute
- Desserts by Bombon Cafe
- Music by DJ Paul Caston
Tickets are $50 ($55 at the door) and can be purchased at
Gallery111.eventbrite.com or a check can be sent in with your child made out to Gallery 111.
100% of the proceeds go to Skinner West art programming that benefits all students! Click here for the invitation.
Classroom Connection provides you insight on what is happening in your child's classroom
Mrs. Stone's 2nd Grade
During the month of April, the Superstars of Room 216 celebrated Earth Day. After our fantastic Poetry Unit and reading

The Lorax

by Dr. Seuss, these Superstar students wrote Haikus that related to and promoted reducing, reusing, and recycling. Additionally, we reused tissue paper to make earth sun-catchers.
Currently, all Skinner West Second Graders are reading Charlotte's Web in preparation for our upcoming field trip to the Museum of Science and Industry to watch Theatre Works Production of Charlotte's Web. Our goal is to introduce students to the magic and excitement of live theater while exploring themes such as friendship, loyalty, and courage.
Thank you Mrs. Stone!

Encourage your Superstar to try out for a spot at the Skinner West Talent Show coming this June!



Tryouts for Grades K-3 will be:

Tuesday, May 20th from 8:00-8:30am

Wednesday, May 21st from 3:45-5:00pm

Thursday, May 22nd from 8:00-8:30am
Tryouts for Grades 4-8 will be:
Wednesday, May 21st from 8:00-8:30am
Thursday, May 22nd from 3:45-5:00pm


Flyer is attached
here
. Click
here
for primary permission slips or
here
for upper grade permission slips. You may also pick them up in the office.
To show our appreciation the PTO has planned some wonderful surprises for Skinner West teachers and teacher's aides. Please click
here
for the flyer.
Book Fair Volunteers Needed
Parents, we need your help to make the book fair successful! Help is needed setting up the fair, supervising shoppers, bagging, and packing up the fair.
Book Fair set up is Friday, May 9th and will last all day. Volunteers are welcome at any time.
Classroom shopping days are Monday, May 12st- Friday, May 16th. Parent help is needed each day, all day! Any amount of time you can give is helpful and appreciated. Younger siblings are welcome to come with.
Book Fair pack up is Monday, May 19th. Volunteers are needed from 8:45-12:30.
To volunteer, please email Ms. Ranftl at kranftl@gmail.com or complete the attached form.
Skinner Camp Information Calendar


Please find attached the information shared for Skinner
Superstars Summer Camp
. Remember, you may use our payment schedule to divide up summer camp tuition. Payments are accepted at any time, but paid-in-full tuition must be made on or before June 20th. Here is what the remaining payment dates look like:
Payment #2 - April 25th
Payment #3 - May 23rd
Classroom Connection provides you insight on what is happening in your child's classroom
1st Grade Thanks to Ms. Fisher
Ms. Fisher's 1st grade class recently finished a narrative unit in Writer's Workshop. Writers focused on catching small moments in their lives and stretching them across several pages. They also focused on writing a lot of details in order to bring their story to life by unfreezing characters, making them move and talk, and by telling their feelings. In order to celebrate the successes of these writers, Ms. Fisher invited families and friends into the classroom for tea and cookies! Each writer was congratulated and read aloud their special "published" piece. Writers are currently working on non-fiction teaching books and are looking forward to our next celebration!
Thank you to Ms. Fisher, for your dedication to our students!
March/April performance days for grades K-3 can be found on the Skinner Music
page
.
Many thanks to the Skinner parents, faculty and students who came to support the 5/6 Boys Basketball team throughout the season. After a season of hard work, and determination, the team made it to the final City Championship game, a phenomenal opportunity for the team. The boys played their hardest against Dubois Elementary.
Congratulations are in order for the good sportsmanship, teamwork and Skinner spirit this team exhibited throughout the season. The 5/6 team was led by Coach Lomax and a great group of students from grades 5 and 6.
Thank you all for your commitment this season and we look forward to next season. CONGRATULATIONS!
Spotlight on a SuperSTAR


Lola P. in Mrs. Christiansen's 3rd grade class was one of two girls from The Joffrey Ballet's Academy of Dance selected to perform in Ballet Preljocaj's production of Snow White. She will perform at the Harris Theater on
May 2nd and 4th
. She will be playing the role of a young Snow White. Way to go Lola!
Please Help the Skinner Learning Garden
The Skinner Learning Garden is seeking donations of soil, compost, and seeds for the spring growing season. We need at least 9 bags of soil or compost for the beds and are in need of herb seeds. Donated materials can be dropped off with Mrs. Milroy in Room 226.