Friday

, May 23rd

3rd Payment STAR Summer Camp Due
Monday, May 26th
Memorial Day
No Classes
Tuesday, May 27th

NWEA Testing Continues
K - 1st Grade
Thursday, May 29th
4th Grade History Fair
9:15am - 10:30am
Gym
6th Graders to Madison , Wisconsin
Friday, May 30th


8th Grade Graduation Luncheon
Skinner Dance Team Recital
6:30 pm
Skinner Auditorium
CPS School Calendar
2013-2014
CPS School Calendar
2014 -2015
==================
Neighborhood News


What's Happening in the West Loop? Visit the

==================
Did you miss last week's Week-At-A-Glance e-newsletter? Click
here
to catch up on a must-read!
==================
Does your Superstar have an accomplishment or honorable mention you would like to submit to the newsletter?
Reply to this email or email us
==================
ONGOING FUNDRAISERS
Are you supporting Skinner through these NO additional cost fundraisers?
SUPPORT OUR SCHOOL and Share this with Family and Friends!
==================
Box Tops/ Labels for Education
Collect everyday labels from groceries to earn points and funds for our school library


==================

e-Scrip
Visit
www.escrip.com
to designate your eScrip accounts to Mark T. Skinner. A percentage of your purchases go to the school. However, you must renew your e-Scrip
annually
. Look out for special bonus days too!

==================


Target
1% goes to Skinner on ALL purchases made with Target Card (additional 5% all purchases for you!)
Designate Skinner Classical as your school
==================
Mamapedia
5% of purchases go to Mark T. Skinner Classical School (Code A5BY)
==================
=====================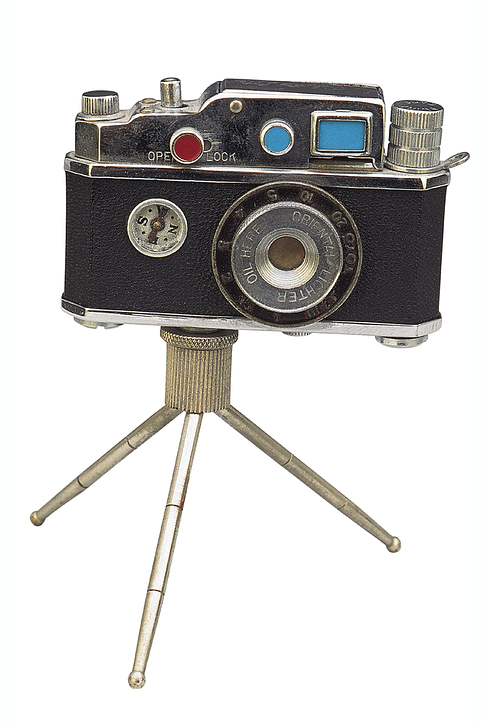 Please submit pictures from any Skinner West events (concerts, parties, presentations etc) to skinnerwest@gmail.com.
We prefer .jpg or .gif files of up to 350kb.
National Blue Ribbon Celebration
It's time to celebrate Skinner's National Blue Ribbon Award for Academic Excellence!

Skinner West will be honoring all facets of the school that have given us a reason to celebrate this prestigious title!
Mon, June 10th Highlighting Superstar Students
Tues, June 11th Highlighting Excellence in Teaching
Wed, June 12th, Highlighting Superstar Parents
Thurs, June 13th, National Blue Ribbon Carnival
Be sure to check your student's folder (and this newsletter) for information on how Superstar parents can participate in upcoming events!
As part of the Skinner West Blue Ribbon celebration, we are asking students to wear their blue ribbon t-shirts during the celebration. Please complete the T-Shirt Form along with payment no later than Tuesday, May 27th. Thank you!
Skinner West Wins CPS Invention Convention
On Saturday, May 17th, over 150 Chicago Public School students in grades 3-8 displayed their innovation at the 2014 CPS Invention Convention. Student inventors presented their inventions and competed to win over $4000 in scholarship and prizes.
The grand prize winner was the team of Autumn D. and Ariel M. from Skinner's own 3rd grade class. They won an invention prototyping and mentoring opportunity from Imagine-it-Tech and a $500 529 scholarship. They invented the Butterstick, a roll-on form of butter that makes it easier to spread butter on your toast.
In addition to winning the overall competition, many Skinner West students won in their grade category. Congratulations to the following winners:
3rd Grade:
1st Place- Colin S., The Shot Shield
2nd Place- Lola P., The Backpack Jack
3rd Place- Wendy W., All in One Magic Tool
5th Grade:
1st Place- Jason G., Better Bottle
3rd Place- Katelyn McBride, Nice Ice Tray
6th Grade:
1st Place-Aysia G. and Lila M., Clutch Guard
2nd Place- Darinka S., Dead or Alive
7th and Grade:
2nd Place- Jeffrey R., The Bolt Locker
Honorable Mentions:
3rd Grade
Lucas W., Flat-O-Matic
Tyler G., The Rain Roller
Tru C., Stay Tied Clips
5th Grade
Fiona L. and Najeo S., Sammy Clips
Chloe K. and Isabelle K, The Leaf Catcher
Jamil C., The Bunion Straightener
Ryan W., The Jug Lifter
Thank You for Supporting the Arts!
Skinner West's Gallery 111 Board would like to personally THANK everyone who came to Hubbard Street Dance Center to support our mission of providing all the students at Skinner West with a well-rounded arts education.

Our annual "No Art Left Behind" silent auction raised over $20,000!

Your donations help fund Skinner West students in school residencies from Redmoon, Second City, Poetry Center, May I Have This Dance?, Emerald City Theatre, Felting Workshops, Baba Eli drumming, CSO field trips, Lyric Opera, MCA, etc.

We cannot express how much we appreciate the time and effort put in by the teachers, parents, volunteers, and friends of Skinner West's community. We could not have done this without you!
Thank you to all the donors, Hubbard Street Dance Center, Beverage Testing Institute, Third Coast Chef, Todd Appel, DJ Pauly and the list goes on.

If you were unable to attend, there are still other ways to you can support G111:
* i.e., Spots are still open to donate $40 to hear Seņor Alvizuri, a 3 time Olympic swimmer, who will speak for 1.5hrs on May 29th and cover topics of how to become the athlete you want, how to set up goals, and how to keep balance between competitive sports and school; bid on Volo Auto Museum tickets; Hubbard Dance Passes; Ibanez Jumpstart Electric Guitar Set; Thomas Fallon Family Portrait Session; Tickets to "Stories in Motion" Joffrey Ballet & Signed Pointe Shoes; Shambhala Photo Classes; etc.
* Donating directly to Gallery 111 via gallery111.eventbrite.com or check made payable to "Gallery 111" provided to your child's classroom teacher.
Your contributions will help future in-school residencies; will help fund an outdoor mosaic created by Skinner students, teachers and community members to honor Principal Clark's 20th Anniversary; and will help fund our Blue Ribbon Ceremony honoring our recent school status.
Call for Small

Blue

Items for Art Installation
Check those junk drawers and play rooms for small blue things that can be used as part of an art installation during Skinner's National Blue Ribbon celebration!
Blue things to consider: lost blue game pieces, blue puzzle pieces, tiny blue toys that can get glued (race cars, action figures), blue bottle caps, blue ribbon, fabric, craft supplies (feathers, foam, etc), blocks or small blue wood pieces.
THINK BLUE
! Think Louise Nevelson (see image above)!
Please send any small blue items to Ms. Bovit in the Art Room (201) or drop off labeled in the office. THANK YOU SO MUCH!
Parents, family members, and neighbors are invited to attend the June 6th performances at the school.
Tuesday June 3rd: Students Perform for Students:
10:00AM
: Pre-K, Kindergarten, Primary Chorus Jr (1st grade) & Glee Club
2:00PM

: Primary Chorus (2nd & 3rdgrades), 4th - 6th grades, 8th grade & Glee
Friday, June 6th: Students Perform for Parents, Family Members, Community:
10:00AM
: Kindergarten, Primary Chorus Jr (1st grade) & Glee Club
2:00PM
: Primary Chorus (2nd & 3rdgrades), 4th - 6th grades, & Glee Club
The Music House concert is set for Wednesday, June 4th at 10:00AM.
Skinner Garden Club
All Skinner students are invited to join the Summer Garden Club. Club participants will plant, maintain, harvest, and enjoy healthy produce grown in the Learning Garden.
The first club meeting will be
Wednesday, June 4th at 5:00 PM
in Room 226 (Science Lab). Students interested in joining should attend with a parent, as we will be planning the club's schedule. If you can't attend that day but still want to participate, please e-mail Jana Meiners at
jana.meiners14@gmail.com
.
Three Cheers for Volunteers!!!
Thank you to all the parent volunteers who helped set up, run, and close down the book fair! It was a great success thanks to your hard work.
Skinner Families, thank you for your support of the book fair! Stay tuned for a Book Fair Survey coming next week.
Skinner Summer Camp
Skinner Summer Camp is currently full and has no available spots for this summer. We hope those enrolled are looking forward to a wonderful summer at Skinner West.
Skinner 8th Grade Golf Star In the News
The Chicago Sun Times recently featured Myah J., a Skinner West 8th grader, and Myah's sister, Erica, a graduate of Skinner West. The Chicago Sun Times called the sisters "The New Venus and Serena of Golf".
Click
HERE
for the link to the newspaper article.
Congratulations to Myah and Erica on all their accomplishments so far and we wish them all the best in the future!
Summer Reading Program
Earn a Free Book this Summer
Encourage your kids to read this summer and reward them with a free book! Barnes & Noble has kicked off their Annual Summer Reading Program "Imagination's Destination."
Here Is How:
Step 1
Bring the completed Reading Journal to your local Barnes & Nobel store.
Step 3
Choose a FREE BOOK from our selection on the Reading Journal list at the store... Enjoy reading!
For more information about this program and to obtain an free summer reading kit for parents visit: www.bn.com/summerreading.
Karate Tournament Trophy Winners
Here is some great news from five superstars who are enrolled in Skinner's after-school karate program. The students recently competed at the Bronzeville Showdown Open Karate Tournament. Here are the results: Gabrielle N. (4th grade) with 3-1st place wins (Forms,Weapons & Fighting.) Cornell S. (3rd grade) with a 1st in Forms and 2nd in Fighting, Aaron W. (5th grade) with a 2nd in Fighting, Amina A. (4th grade) in her first ever tournament 3rd in Fighting and rounding out with Tyler G. (3rd grade) in his first ever tournament 1st in Fighting. Congratulations!

Skinner Stars Dance Team
Spring Recital


You are invited to attend the Skinner Stars Dance Team Spring Recital on Friday, May 30th at 6:30pm in the Skinner Auditorium. Tickets are free! Seating is on a first come first serve basis.
You won't want to miss this performance!!
Skinner First Grade - Ballroom Dance
Last week, our first grade Superstars really shined as they showcased their ballroom dance skills. The first graders practiced for six weeks with the
May I Have Your Dance?
company. They performed the tango, salsa, merengue and waltz. All of the young dancers were amazing - their confidence, gracefulness, and skillful dance moves impressed the large audience that attended. Thanks to Gallery 111 for sponsoring this program!
STAR Program Performs Peter Pan
The STAR program theater students recently performed their rendition of Peter Pan in front of their parents and peers. Led by Mr. Jones, our STAR program theater teacher, the students gave a compelling performance starring Peter Pan, Captain Hook, the Darling Family, the Lost Boys and Tinkerbell. Congratulations to the cast for a great performance and thank you to Mr. Jones for sharing with our students the love of acting and all aspects of theater production.
We Need Your Pictures
There are
so
many events happening at Skinner West this spring - science and history fair, concerts, talent shows, sports. We would love to continue to keep our weekly newsletter and website current and showcase our Superstars in action. If you have any pictures of Skinner West events, please email them to
skinnerwest@gmail.com
. Thank you!