Friday, June 6th


Kindergarten, Primary Chorus Jr (1st Gr.) & Glee Club Spring Concert- for Parent and Community
10:00 am
Primary Chorus (2nd and 3rd grades), 4th-6th grades & Glee Club Spring Concert- for Parents and Community
2:00 pm
Skinner Potluck and "Dome of Dance" Dance Battle
4pm- 7pm



Monday, June 9th

KDG Graduation

Tuesday, June 10th

Talent Show

KDG - 3rd grade 12:45pm
Wednesday, June 11th
Talent Show
4th-8th grade 11:00am
Friday, June 13th
Blue Ribbon Carnival

3:00 Promotion Walk

End of 4th Quarter

2014-15 Superstar Afterschool Registration Due

Last day of School!
CPS School Calendar
2013-2014
CPS School Calendar
2014 -2015
==================
Neighborhood News


What's Happening in the West Loop? Visit the

==================
Did you miss last week's Week-At-A-Glance e-newsletter? Click
here
to catch up on a must-read!
==================
Does your Superstar have an accomplishment or honorable mention you would like to submit to the newsletter?
Reply to this email or email us
==================
ONGOING FUNDRAISERS
Are you supporting Skinner through these NO additional cost fundraisers?
SUPPORT OUR SCHOOL and Share this with Family and Friends!
==================
Box Tops/ Labels for Education
Collect everyday labels from groceries to earn points and funds for our school library


==================

e-Scrip
Visit
www.escrip.com
to designate your eScrip accounts to Mark T. Skinner. A percentage of your purchases go to the school. However, you must renew your e-Scrip
annually
. Look out for special bonus days too!

==================


Target
1% goes to Skinner on ALL purchases made with Target Card (additional 5% all purchases for you!)
Designate Skinner Classical as your school
==================
Mamapedia
5% of purchases go to Mark T. Skinner Classical School (Code A5BY)
==================
=====================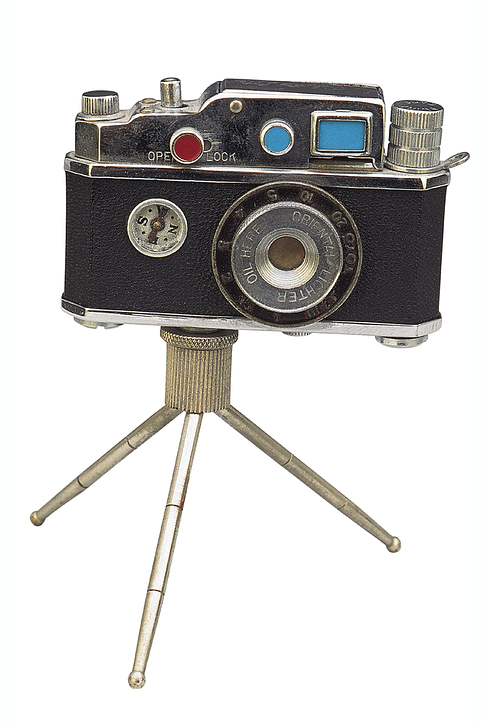 Please submit pictures from any Skinner West events (concerts, parties, presentations etc) to skinnerwest@gmail.com.
We prefer .jpg or .gif files of up to 350kb.
National Blue Ribbon Week
Superstar Parents - Be Part of the Celebration
We are inviting parents to join our National Blue Ribbon Celebration on Thursday, June 12, by participating in Celebrating Parents through College and Career Readiness. Parents and community leaders are invited to visit classrooms to share information about their careers and education with our Superstars. Parents can sign up for up to three time slots.
Please sign up by clicking here. Classroom visits will begin at 11:00am and will end at 12:45 pm.
Thank you for continued support in helping make this National Blue Ribbon Celebration a huge success!
If you have any questions, please contact Ms. Montgomery at bcmontgomery1@cps.edu.
Skinner West is looking for a Co-Room Parent Coordinator for the 2014-1025 school year to assist with regular responsibilities including regular, prompt communication & coordination with various school committees and to back each other up.

If are a current room parent and would like to continue next year, p
lease confirm by completing this short survey. You can add suggestions and ideas too!
Current Room Parents: Teachers have a lot of information to communicate to parents in the first few days after school reopens as well as to their incoming class. In June:

- Please ready your current class list (names and email addresses)
- Kavita Rao and current room parents will create the 2014-15 parent contact list for each class. We plan to share next year's parent contact information with home room teachers by end of June.

If you have questions, please contact co-parent room coordinator Kavita Rao here or email her at kavita_rao@yahoo.com
Spring Concert:
Friday, June 6th
10:00AM
: Kindergarten, Primary Chorus Jr (1st grade) & Glee Club
2:00PM
: Primary Chorus (2nd & 3rdgrades), 4th - 6th grades & Glee Club

Attire: bright colored shirts, dresses, slacks (no jeans or gym shoes)

Talent Show:
Tuesday, June 10th (KDG-3rd grade) 12:45pm
Wednesday, June 11th (4th-8th grade) 11:00am
Congratulations Class of 2014!
The outgoing 8th grade class has worked exceptionally hard to reach this great achievement. Here is the list of the schools our Superstars have been accepted into:

Al Ragby HS
Brooks College Preparatory HS
Chicago High School of the Arts
Choate Rosemary Hall
De La Salle Institute
Jones College Preparatory HS
Kenwood Academy HS
Lane Technical HS
Mount Carmel HS
Phoenix Military Academy
Providence St Mel
Senn HS
St Ignatious College Preparatory HS
UIC College Prep
Urban Prep Academy
Walter Payton College Preparatory HS
Waubonsie Valley HS
Westinghouse College Preparatory HS
Whitney Young Magnet HS

We wish all of our alumni success in their future endeavors. CONGRATULATIONS!
Skinner Stars Dance Team Recital Success!
Congratulations to the Skinner Stars Dance Team and Coach Nina-Rose Wardanian (and Skinner alumnus) on an exciting performance this past
Friday
. The team danced to twelve songs that concentrated on four dance team techniques: pom, jazz, hip hop and kick. The final team routine incorporated pom, jazz and hip hop, along with stunts and many formation changes. We are so proud of our Superstars demonstrated their artistic and creative talent!
4th graders participated in their annual history fair on May 29th that focused on Chicago Innovation. Congratulations on all your hard work!
Atia, a Kindergartener in Ms. Wardanian's class, was diagnosed with cancer when she was 17 months old. She underwent over two years of daily aggressive chemotherapy treatment, and now at 6 years old, she is cancer-free and thriving at Skinner West.
Atia's Project Ladybug Fund - Chicago's chapter of Project Ladybug, a charity dedicated to easing the struggles of childhood cancer for local kids is holding the Ladybug Bash on Thursday, June 12th at the iconic Drake Hotel.
Teachers and faculty from Skinner West will be in attendance to show their support. To learn more and purchase tickets click here. See their website to learn more about the charity or see their Facebook page.

SchoolKiz Kit Orders


Ordering your back-to-school supplies has never been easier! You can complete your order within minutes! Click
here
and enter Skinner's account number: 25760. Please remember to order the correct grade for your child as custom kits cannot be returned.
Book Fair Feedback
Parents, please take a moment to fill out this book fair
survey
. Your feedback will help me adjust book fair to meet the needs of
all Skinner Superstars


All Library Books are Due Back!!
Missing Book Notices have been handed out to all classrooms. Please check your student's folder to see if he or she has a missing book(s). If a book cannot be found, please send the missing book payment to school with your child. All books must be returned or paid for before your child can receive his or her report card and officially move to the next grade, per CPS policy.
Make it a Box Tops Summer
Skinner West collected nearly $3000 in Box Tops this school year! Box Tops money will be used to add new books and resources to the school library. Please continue collecting over the summer with the
attached
Summer Box Top Challenge collection sheet.
THANK YOU!!

Apologies - there was a glitch in the system but online pre- orders are now available for the Skinner West 2013-2014 school yearbook. They will arrive at Skinner in Fall of 2014.

To pre-order online:

1. Log on to: http://www.ybpay.lifetouch.com

2. Enter yearbook ID code: 1988714

3. Cost is $30.00

Orders can be placed through

August 1, 2014
STAR Afterschool Program Registration for 2014-15
Parents and Students! STAR Afterschool Program Registration is open for the 2014-2015 school year. Guarantee your spot for next year.
If you are a returning student, please complete the registration form and return to the STAR front desk by June 13th. There is NO registration fee required to hold the spot.
If you are a new student, please complete the registration form with a $50 deposit by June 13th.
For all students, the first payment (either quarterly, semester, or annual) will be due by Friday, August 22nd. Payment can be made via Paypal online or by dropping off at the front office. Failure to make the first payment will result in no guarantees for a spot in the program.
Any questions or if paying by PayPal, please send a receipt to Ms. Wardanian @ swstarprogram@gmail.com
Class of 2014 Trip to Washington DC
Skinner's 8th grade Class of 2014 traveled to Washington DC last week for their class trip. From May 21st to May 23rd, the group toured many memorials and museums throughout the nation's capital. They also met with our very own Congressman Danny K. Davis during their visit. It was a very fun and educational experience for all.
Hands on Stanzas
On Wednesday, May 21st, poetry from our Skinner West students was showcased at the Hands on Stanzas event held at the Chicago Cultural Center. This event was part of the Hands on Stanzas poetry residency that was secured by Gallery 111. Students
were chosen to represent their schools at an All Schools Reading. Congratulations to the following students who participated:

Lila A Sakshi A Shonte J Mariah S
Cassandra B Valeria C Kennedy F Alex H
Julian J Matthew K Oscar L Maria M
Kailyn M Jewel M Mariama P Ethan S
Mi T Colette V
You can read some of the poetry written by our Superstars by going to the Poetry Center of Chicago's Skinner West blog:
Call for Small

Blue

Items for Art Installation
Check those junk drawers and play rooms for small blue things that can be used as part of an art installation during Skinner's National Blue Ribbon celebration!
Blue things to consider: lost blue game pieces, blue puzzle pieces, tiny blue toys that can get glued (race cars, action figures), blue bottle caps, blue ribbon, fabric, craft supplies (feathers, foam, etc), blocks or small blue wood pieces.
THINK BLUE
! Think Louise Nevelson (see image above)!
Please send any small blue items to Ms. Bovit in the Art Room (201) or drop off labeled in the office. THANK YOU SO MUCH!
Skinner Garden Club
All Skinner students are invited to join the Summer Garden Club. Club participants will plant, maintain, harvest, and enjoy healthy produce grown in the Learning Garden.
If you didn't attend the June 4th meeting but still want to participate, please e-mail Jana Meiners at
jana.meiners14@gmail.com
Walk-a-thon Scheduled for Fall
The Walk-a-thon has been moved to the fall of the 2014-2015 school year. Through past walk-a-thons, Friends of Skinner West has funded classroom libraries and whiteboards in all classrooms. With CPS budget cuts at an all-time high, it is now more important than ever that our school generates funding to create unique opportunities for our students.


The Walk-a-thon has been scheduled for
Friday, October 3rd, 2014
. Children who collect monetary pledges will be eligible to participate in the event which will include incentives for students and classrooms who raise the most money.

Contributions can also be made directly to Friends of Skinner West via the PayPal link on the Friends of Skinner West website page. Click HERE to reach the page. Please include your child's name and room number in the notes so that we may forward to you a letter indicating your donation, which may also serve as a receipt. Any Questions? Please contact Marla Sedler at marlasedler@gmail.com
.
Summer Reading Program
Earn a Free Book this Summer
Encourage your kids to read this summer and reward them with a free book! Barnes & Noble has kicked off their Annual Summer Reading Program "Imagination's Destination."
Step 1: Read any 8 books and record them in the
READING JOURNAL
.
Step 2: Bring the completed Reading Journal to your local Barnes & Nobel store.
Step 3: Choose a FREE BOOK from our selection on the Reading Journal list at the store... Enjoy reading!
For more information about this program and to obtain an free summer reading kit for parents visit: www.bn.com/summerreading.