Weekly Update
Neighborhood News


What's Happening in the West Loop? Visit the

==================
Did you miss last week's Week-At-A-Glance e-newsletter? Click here to catch up on a must-read!
==================
Does your Superstar have an accomplishment or honorable mention you would like to submit to the newsletter?
Reply to this email or email us at skinnerwest@gmail.com.
==================
ONGOING FUNDRAISERS
Are you supporting Skinner through these NO additional cost fundraisers?
SUPPORT OUR SCHOOL and Share this with Family and Friends!
Box Tops/ Labels for Education
Collect everyday labels from groceries to earn points and funds for our school library


e-Scrip (Dominick's & other retailers)
Visit
www.escrip.com
to designate your eScrip accounts to Mark T. Skinner. A percentage of your purchases go to the school. However, you must renew your e-Scrip
annually
. Look out for special bonus days too!
Target
1% goes to Skinner on ALL purchases made with Target Card (additional 5% all purchases for you!)
Designate Skinner Classical as your school
Mamapedia
5% of purchases go to Mark T. Skinner Classical School (Code A5BY)
=====================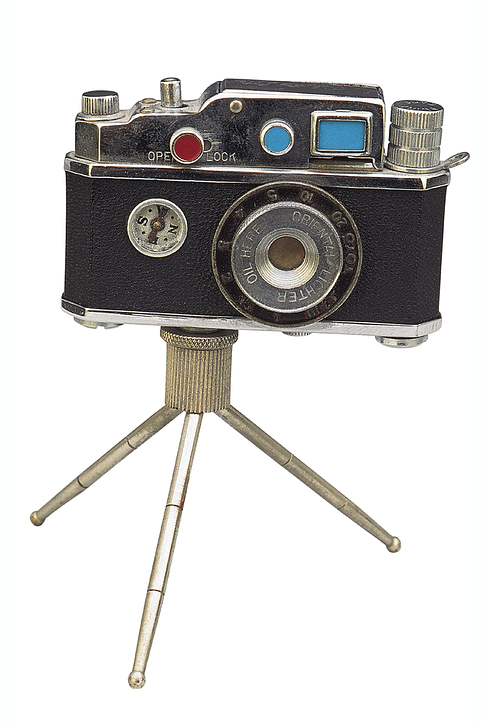 Please submit pictures from any Skinner West events (concerts, parties, presentations etc) to skinnerwest@gmail.com.
We prefer .jpg or .gif files of up to 350kb.
Click on the link to advance to the article you wish to read!
In This Issue...
New Articles:
Repeat News Articles and Updates
Local School Council Meeting
Principal Report
The Principal Reports are prepared monthly by Ms. Deborah Clark, Mark T. Skinner Elementary School Principal.
These reports are presented at the Local School Council (LSC) monthly meeting and discussed.
Parents, click on this link for a copy of the LSC Meeting Principal's Report from September 17, 2013.
Calling ALL Parents:
Your Free/Reduced Lunch Application Is Due Tomorrow - Friday, Sept. 20th
The central office staff at CPS wants every family to complete and return the free and reduced lunch form whether you feel you are eligible or not. Skinner would like to reach a 95-100% response rate.
If you feel your child is not eligible for free or reduced meals, please do the following:
Write your child's name on the application

Under Part 4 - Write NA in bold letters

Enter the last four digits of your social security number

Sign the application

Return the application to Skinner on or before

September 20th.
A special 15 minutes of recess will be given to the classes with 95% return or higher!!!
If you think your child is eligible for free or reduced price meals, please complete the form in its entirety.
If you have not completed the form and need to complete one, please stop by the main office or contact the school and one will be sent home.
Thank you for your cooperation in helping us to reach our goal of 95% return rate.
Congratulations to Mrs. Clark!
This week we celebrated the anniversary of our principal, Deborah Clark. Mrs. Clark has been the principal of Skinner West School for 20 years!
We invite everyone to be part of the celebration!
Please take a moment to leave a congratulatory message in a memory book for Mrs. Clark. The book will be in the front office for everyone to sign. In addition, congratulatory messages, words of love and pictures of Mrs. Clark's time at the school may be emailed to :
CongratsMrsClark@gmail.com
Attention Parents:
Don't Risk Getting Towed!
Our parking lot east of the school building has limited spaces and is reserved for our Skinner West teachers and staff.
Teachers and staff will now be displaying parking permits on their car dashboards. Warnings will be going out this week but starting next week, all cars that do not have the proper permits will be towed at the owner's expense.
We appreciate everyone's cooperation.
Pizza Days at Skinner
First Pizza Day- Sept. 27th
Call for Volunteers and Donations
The first Pizza Day of this school year is Friday, September 27th. Pizza days help raise money for the 8th grade trip to Washington DC. Click HERE for a copy of the order flyer that was sent home with your child. All orders must be made by Wednesday, September 25th.
We are in need of parent volunteers and donations to help make Pizza Day a success each month. We need several volunteers during the lunch hours during the pizza days. If you would like to volunteer, you can contact vmellos@cps.edu and click HERE for
the attachment to view a detailed plan for parent volunteers.
We are also in need of donations- water bottles, napkins, & Capri Suns.
Future 8th Grade Pizza Dates:
Friday, September 27th
Friday, October 25th
Friday, November 22nd
Friday, January 31st
Friday, February 28th
Thursday, March 27th
Kids ID Card Day
The Skinner West PTO
is hosting a KIDS DOC day on
Thursday, September 26th
during school hours.
This is a FREE service for all Skinner West Superstars. Your child will be given an identification card with a picture and their finger print.
If you would like to participate in this program or learn more about it, please clic
k HERE to
fill out the form, and have your child bring it with them to school.
Click HERE t
o view the flyer that was sent home with your child.
Volunteers: We are also in need of parent volunteers on September 26th to assist bringing students from their classrooms to the table to get their pictures taken for their identification cards. If you are able to assist, please contact Stephanie Majca at
s_majca@hotmail.com
.
Parent Teacher Organization
New PTO/Forum Officers Elected
New Skinner West PTO/Forum officers have been elected for the 2013-14 school year. Congratulations go out to:
President Julie Coe

Vice President Jaime Walton

Treasurer Stephanie Majca

Secretary Joey Lynn Pinaglia

Reporter Lakiesha Williams
It's not too late to join the PTO.
If you haven't already, please

take the time to complete your PTO parent volunteer form that was sent home and join the Skinner PTO Forum ($10 annual fee per household).

Click HERE for a copy of the PTO form. Completed forms may be sent in with your student to their homeroom.

Monthly meetings are held the third Tuesday of every month at 5:30pm, right before the LSC meetings.

The next meeting will be on

October 22, 2013.
Save the Date
Skinner West High School Fair
8
th
Grade Families, mark your calendars for Skinner West's High School Fair which will be held
October 9th
from 6:30pm-7:30pm in the gym.
For a calendar of updated Social Emotional Learning (SEL), high school and school counseling information, please refer to Ms. Montgomery's wikipage found on the Skinner West website or click on this link:
FOSW Thanks You for Your Support!
A big thank you from Friends of Skinner West (FOSW) to all the parents who supported the bake sale at the Open House this week. FOSW made $676 at the bake sale! Thank you to everyone who helped bake and sell items and for all the customers who came to the table!
Traditional Indian Dance Classes
Skinner West will be offering a traditional Indian Dance class held on Mondays from
4pm-5pm
for students grades k-5. The class will begin
October 7, 2013
and run for 7 weeks. The fee for the class is $105.00. The dance class is being taught by the Kalapriya Center for the Indian Performing Arts. More information can be found at
www.kalapriya.org
or by emailing Ms. Montgomery at
Spotlight on a Skinner Student


Amiri R. is a 6th
grader here at Skinner West. His book review of "No Safety in Numbers" by Dayna Lorentz was published in The Journal Printers Row, Chicago Tribune, September 8th
edition.
To read Amiri's book review, click
HERE
.
Congratulations to Amiri R.!
Looking for a PIN for the 2014-2015 online application process?
If you want to apply online for a student who will be entering PreK through eighth grade in 2014-2015:
You can request a Personal Identification Number (PIN) starting September 19th at the online application site,

www.apply.cps.edu

.
If you want to apply online for a student who will be entering ninth grade in 2014-2015, your PIN will be in your child's Eligibility Letter:
Students enrolled in CPS and Charter Schools will receive their Eligibility Letters through their school counselor the week of September 9th.
Students enrolled in non-CPS schools will need to request their Eligibility Letters by submitting a

Non-CPS Eligibility Letter Request Form

, along with a copy of their seventh grade final grades and standardized test scores. After this documentation is processed, the Eligibility Letter will be sent to the student's home.
Applications will be accepted starting October 1st.
If you would like to apply using a paper application, these applications will be available on the Chicago Public School website (click 'Apply') starting October 1st.
Voting Deadline Extended Skinner West
Over 500 votes so far=$526 for Skinner!
Thank you to all who have voted so far! Skinner West has over
500
votes! If every Skinner family voted today, we could easily double this amount! Its not too late-- Target has extended voting until Monday

,
September 30th
.
Please vote TODAY to help Skinner West earn Target GiftCards for books, field trips, programs and anything else we need. Every 25 votes the school gets earns a $25 TargetCard for Skinner West.
There is NO COST to you, its easy, and takes only 1 minute!
Search for Skinner West in Chicago, IL

Click on the "Vote" Button

Spread the news to all your friends and family!
PTO's Catalog Fundraiser Ends Sept. 30th--
Please Support Our School!


To raise money for Skinner West, the PTO/Forum's first of three fundraisers for this school year has begun.
Full color catalog packets were sent home.
T
he catalog contains various items including kitchen gadgets, food products, gift wrap and magazine subscriptions.
In addition to supporting your child's experience and education at Skinner West, these are great products and there are amazing prize incentives! Please ask your friends, family, neighbors, and co-workers to help support our school.

All orders and payments are due Monday, September 30th. Items ordered will be able to be picked up at Skinner on November 12, 2013 (which is also Report Card Pick-Up Day).
Any questions? Contact the PTO at joeylynn76@gmail.com.
Gym Schedule Is Now Posted- Uniforms Are Required
The 2013-2014 Physical Education Class Schedule has been set. Please click
HERE
to see what day(s) your child has gym.
The Skinner PE department will once again be using mylocker.net for the 2013-2014 school year!
PE uniforms are MANDATORY for ALL PE classes and all Skinner students should be in their PE Uniform by
Monday, September 30th
. We respect your right to use a different vendor to purchase uniforms. However keep in mind the CPS dress code as it applies to PE is a plain all white top and plain navy blue bottoms.
If a uniform is not purchased from the MyLocker website it needs to be free of any writing, logos, or lettering.
Most importantly, gym shoes are an absolute necessity for class. If a child doesn't wear gym shoes to PE they will be unable to participate that day due to the possibility of injury.
Follow these directions to begin ordering your uniforms today:
Go to:

Under the "Enter your School, City, or Zip" section of the homepage, type in 'Skinner West Classical' and select Illinois from the drop down box directly below. Search results will pop up on screen.

Click on 'Skinner West Classical'.

On the next page, the Skinner logo will be the top left logo. You can also go to the 'Select Activity' drop down menu and select the 'Phys. Ed' option. All designs under the 'Phys Ed.' drop down are acceptable.
*If you would like to change the color of the apparel, you can click a color below the logos presented. In order to look at more color options click the small "+".
*Specifics on sizing are available on the website.
If you have any issues with the website or any questions about the order or process of ordering, immediate assistance can be provided by calling 1-877-898-3366 or you may click the 'Contact Us' link at the very bottom of the homepage to send an email for assistance.
Finally, please note, a portion of all mylocker purchases is given back to Skinner West, therefore, every purchase benefits not only your child but also our school.
Thank you for your cooperation!
8th Graders:
Registration is Now Open for After School SelectivePrep Program

One third of the entrance score for Chicago's selective enrollment's high schools is determined by your child's performance on the Selective Enrollment High School Entrance Exam. SelectivePrep offers an intensive program to help prepare students for the Selective Enrollment Entrance Exam. SelectivePrep's course will review all the Exam's Reading, Math, Language, and Vocabulary topics and discuss optimal test taking techniques. Included in this program is a Study Guide containing extensive content review and exercises.
Classes at Skinner West will start on
Thursday, October 3rd
and run for 8 sessions from 3:45 PM - 5:45 PM. A minimum enrollment of 10 students is needed to run the class at Skinner - so please spread the word.