Weekly Update
Pizza Day
5th Grade Girl Scout Meeting
3:45-5:45
Art Room
Monday, September 30
Catalog Fundraiser
Orders Due Today
Last Day to Vote for Skinner
Give with Target

Tuesday, October 1st
Progress Reports Go Home
Neighborhood News


What's Happening in the West Loop? Visit the

==================
Did you miss last week's Week-At-A-Glance e-newsletter? Click here to catch up on a must-read!
==================
Does your Superstar have an accomplishment or honorable mention you would like to submit to the newsletter?
Reply to this email or email us at skinnerwest@gmail.com.
==================
ONGOING FUNDRAISERS
Are you supporting Skinner through these NO additional cost fundraisers?
SUPPORT OUR SCHOOL and Share this with Family and Friends!
Box Tops/ Labels for Education
Collect everyday labels from groceries to earn points and funds for our school library


e-Scrip (Dominick's & other retailers)
Visit
www.escrip.com
to designate your eScrip accounts to Mark T. Skinner. A percentage of your purchases go to the school. However, you must renew your e-Scrip
annually
. Look out for special bonus days too!
Target
1% goes to Skinner on ALL purchases made with Target Card (additional 5% all purchases for you!)
Designate Skinner Classical as your school
Mamapedia
5% of purchases go to Mark T. Skinner Classical School (Code A5BY)
=====================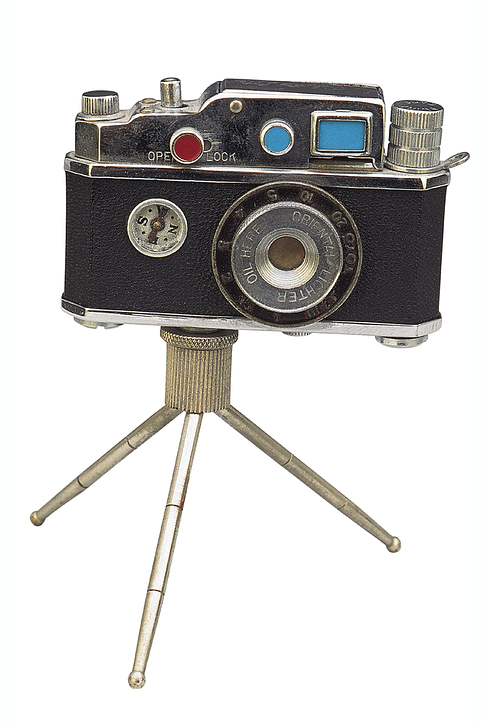 Please submit pictures from any Skinner West events (concerts, parties, presentations etc) to skinnerwest@gmail.com.
We prefer .jpg or .gif files of up to 350kb.
Click on the link to advance to the article you wish to read!
In This Issue...
New Articles:
Repeat News Articles and Updates
S
kinner West Wins National Award:
Named a 2013 National Blue Ribbon School
Skinner West was named a national Blue Ribbon School by the U.S. Department of Education this week. Our school was nationally recognized as an exemplary high performing school.
The National Blue Ribbon Schools award honors public and private elementary, middle and high schools where students perform at very high levels or where significant improvements are being made in students' levels of achievement.
Skinner West was one of only 11 public elementary schools in Illinois named a Blue Ribbon School this year.
Skinner West was selected for being an "Exemplary High Performing School." This category of schools are recognized among their state's highest performing schools, as measured by state assessments or nationally-normed tests.
"Excellence in education matters and we should honor the schools that are leading the way to prepare students for success in college and careers," said Secretary of the U.S. Department of Education, Arne Duncan. "National Blue Ribbon schools represent examples of educational excellence, and their work reflects the belief that every child in America deserves a world-class education."
The U.S. Department of Education will honor Skinner West, along with the other award winning schools, at a recognition ceremony held November 18th and 19th in Washington D.C. Mrs. Clark, Mrs. Robinson, and three teachers have been invited to attend this ceremony.
This national award confirms what we at Skinner West have known for a long time-- our school is truly a Superstar School!
Click here to read the Department of Education's


Skinner West LSC Parent Representative Vacancy
The Skinner West Local School Council (LSC) has one parent representative vacancy and invites interested candidates to apply.
The primary responsibilities of an LSC include approving how local school funds and resources are allocated, approving and monitoring the implementation of the annual Continuous Improvement Work Plan (CIWP), & hiring and evaluating the school's contract principal. For more information about LSC responsibilities and the Skinner West LSC committee, please go to our school website.
If you are a Skinner parent and would like to be a member of our Local School Council, please fill out the required Candidate Nomination Forms. You can obtain the application in the Skinner West Main Office. Applications are due in the office on Friday,
October 18, 2013

by 4:00pm.
All interested candidates will be invited to speak at our next LSC Meeting in the Skinner West Gym on
October 22, 2013
at 6:30 pm
Mothers and fathers are encouraged to volunteer!
Two Room Parents are needed in:
5th Grade, Rosenzweig (Room 314)
8th Grade, Sendoun (Room 326)
One Room Parent is still needed in:
2nd Grade, Stone (Room 216)
2nd Grade, Beaudry (Room 217)
5th Grade, Lewandowski (Room 318)
6th Grade, Lee (Room 321)
8th Grade, Mellows (Room 320)
Special Ed, Werner (Room 313)
In addition, room parents are still need
in science, music, library and mandarin.
If you are interested in volunteering for any of these vacancies please email your name, email address, cell phone number and your child's name to skinnerwestroomparent@gmail.com.
From the Skinner Science Department:
Looking for a Pet?
The Science Department is proud to announce the birth of ten baby Madagascar Hissing Cockroaches. The babies are thriving and are finally big enough to be adopted by loving Skinner Superstar families.
Madagascar Hissing Cockroaches are an exotic species of cockroach and will not infest your home. They are extremely easy to care for and make a great first pet for children.
Information about caring for Madagascar Hissing Cockroaches can be found
here
.
Families who are interested in adopting one or more of the new babies should contact Mrs. Milroy at
ksmilroy@cps.edu
.
ALSO:
The Science Lab needs a small aquarium to house Shelly, our little river turtle. If you have an used aquarium that you would be willing to donate to us, please contact Mrs. Milroy at
ksmilroy@gmail.com
.
PTO's Catalog Fundraiser
Orders are Due Monday- September 30th
All orders for the Skinner West PTO/Forum's Catalog Fundraiser are due THIS WEEK on
Monday, September 30th.
Full color catalog packets were sent home.
T
he catalog contains various items including kitchen gadgets, food products, gift wrap and magazine subscriptions.
In addition to supporting your child's experience and education at Skinner West, these are great products and there are amazing prize incentives! Please ask your friends, family, neighbors, and co-workers to help support our school.

Items ordered will be able to be picked up at Skinner on November 12, 2013 (which is also Report Card Pick-Up Day).
Any questions? Contact the PTO at joeylynn76@gmail.com.
Skinner West Girl Scout Troops
Currently, there are Girl Scout Troops here at Skinner for 3rd and 5th grade girls. The girls that belong to these troops here at Skinner have benefited so much from participating in this great organization.
We are looking for parents interested in starting separate Girl Scout troops for our Skinner students in Kindergarten, 1st, 2nd and 4th grades. If interested, please contact the scout leaders of the 3rd and 5th grade groups--- these parents would be happy to help interested parents get organized and get started!
Diane Rand
(3rd Grade Girl Scout co-leader)
Suzanne Prisco (3rd Grade Girl Scout co-leader)
Kathleen Lyons (5th Grade Girl Scout co-leader)
AND JUST A REMINDER:
The 5th grade Girl Scout Troops meeting will be held on
Friday, September 27t
h 3:45-5:45 in the Art Room.
Last Chance to Buy 2012-13 Skinner Yearbook
Order by October 4th!
Get your 2012-2013 Skinner West Yearbook today!
The yearbook captures all the highlights from the last school year.
The cost of the yearbook is $30.00 Send your payment (cash or check made payable to Skinner School) in with your child. Please have the envelope addressed to Ms. Growe in Room 118 and include your student's name, teacher's name and room number.
All orders are due on or before Friday,
October 4, 2013.
Thank you for supporting the Skinner Yearbook!
Vote for Skinner = $1 for Every Vote
Last Chance to Vote- September 30th
Thank you to all who have voted so far! Skinner West has over
575
votes! If every Skinner family voted this weekend, we could double this amount! Its not too late-- Target has extended voting until Monday

,
September 30th
.
Please vote TODAY to help Skinner West earn Target GiftCards for books, field trips, programs and anything else we need. Every 25 votes the school gets earns a $25 TargetCard for Skinner West.
There is NO COST to you, its easy, and takes only 1 minute!
Search for Skinner West in Chicago, IL

Click on the "Vote" Button

Spread the news to all your friends and family!
Congratulations to Mrs. Clark!
Mrs. Clark has been the principal of Skinner West School for 20 years!
We invite everyone to be part of the celebration!
Please take a moment to leave a congratulatory message in a memory book for Mrs. Clark. The book will be in the front office for everyone to sign. In addition, congratulatory messages, words of love and pictures of Mrs. Clark's time at the school may be emailed to :
CongratsMrsClark@gmail.com
Attention Parents:
Don't Risk Getting Towed!
Our parking lot east of the school building has limited spaces and is reserved for our Skinner West teachers and staff.
Teachers and staff will now be displaying parking permits on their car dashboards. Warnings will be going out this week but starting next week, all cars that do not have the proper permits will be towed at the owner's expense.
We appreciate everyone's cooperation.
All Skinner West Students:
Gym Uniform Required by Next Week
The 2013-2014 Physical Education Class Schedule has been set. Please click
HERE
to see what day(s) your child has gym.
PE uniforms are MANDATORY for ALL PE classes and all Skinner students should be in their PE Uniform by
Monday, September 30th
. You may order uniform clothing at any time in the year by through the MyLocker website at
http://mylocker.net/
.
We respect your right to use a different vendor to purchase uniforms. However keep in mind the CPS dress code as it applies to PE is a plain all white top and plain navy blue bottoms.
If a uniform is not purchased from the MyLocker website it needs to be free of any writing, logos, or lettering.
Most importantly, gym shoes are an absolute necessity for class. If a child doesn't wear gym shoes to PE they will be unable to participate that day due to the possibility of injury.
Traditional Indian Dance Classes
Skinner West will be offering a traditional Indian Dance class held on Mondays from
4pm-5pm
for students grades k-5. The class will begin
October 7, 2013
and run for 7 weeks. The fee for the class is $105.00. The dance class is being taught by the Kalapriya Center for the Indian Performing Arts. More information can be found at
www.kalapriya.org
or by emailing Ms. Montgomery at
8th Graders:
Registration is Now Open for After School SelectivePrep Program

One third of the entrance score for Chicago's selective enrollment's high schools is determined by your child's performance on the Selective Enrollment High School Entrance Exam. SelectivePrep offers an intensive program to help prepare students for the Selective Enrollment Entrance Exam. SelectivePrep's course will review all the Exam's Reading, Math, Language, and Vocabulary topics and discuss optimal test taking techniques. Included in this program is a Study Guide containing extensive content review and exercises.
Classes at Skinner West will start on
Thursday, October 3rd
and run for 8 sessions from 3:45 PM - 5:45 PM. A minimum enrollment of 10 students is needed to run the class at Skinner - so please spread the word.
Looking for a PIN for the 2014-2015 online application process?
If you want to apply online for a student who will be entering PreK through eighth grade in 2014-2015:
You can request a Personal Identification Number (PIN) starting September 19th at the online application site,

www.apply.cps.edu

.
If you want to apply online for a student who will be entering ninth grade in 2014-2015, your PIN will be in your child's Eligibility Letter:
Students enrolled in CPS and Charter Schools will receive their Eligibility Letters through their school counselor the week of September 9th.
Students enrolled in non-CPS schools will need to request their Eligibility Letters by submitting a

Non-CPS Eligibility Letter Request Form

, along with a copy of their seventh grade final grades and standardized test scores. After this documentation is processed, the Eligibility Letter will be sent to the student's home.
Applications will be accepted starting October 1st.
If you would like to apply using a paper application, these applications will be available on the Chicago Public School website (click 'Apply') starting October 1st.