Weekly Update
Skinner West Tours for Neighborhood parents!
Money Smart Week Family Game Night!
Executive Functioning Development in Children Seminar for Parents
Skinner West Tours for Neighborhood parents!
Skinner LSC
School Improvement Committee Meeting
12th Annual Gallery 111
No Art Left Behind Gala
===================

Put your child's name on the Skinner Marquee!
Looking for a unique Way to Say "Happy Birthday" to Your Child? Surprise your child with an electronic greeting on the Skinner West marquee for only $25.

In addition, a birthday greeting will be sent to your child via the intercom during morning announcements . All proceeds will help our Skinner 8th graders go to Washington DC.
Complete the announcement request form - click here
Enclose $25 cash or check to Skinner West with the form
Turn the form into Room 320 or 326
All forms must be turned in at least one week prior to your requested date.
Your child's birthday announcement will run for 24 hours. If your child's birthday falls on a weekend, the announcement will run the Friday before.
===================
CPS MENUS
CPS School Calendar
2014 -2015
CPS School Calendar

2015-2016
==================
Neighborhood News


What's Happening in the West Loop? Visit the

==================
Did you miss last week's Week-At-A-Glance e-newsletter? Click
here
to catch up on a must-read!
==================
Does your Superstar have an accomplishment or honorable mention you would like to submit to the newsletter?
Reply to this email or email us
==================
ONGOING FUNDRAISERS
Are you supporting Skinner through these NO additional cost fundraisers?
SUPPORT OUR SCHOOL and Share this with Family and Friends!
===================
Amazon.com
http://smile.amazon.com/ch/36-3490221
0.5% of eligible Smile purchases go to Skinner West!
==================
Box Tops/ Labels for Education
Collect everyday labels from groceries to earn points and funds for our school library


==================

e-Scrip
Visit
www.escrip.com
to designate your eScrip accounts to Mark T. Skinner. A percentage of your purchases go to the school. However, you must renew your e-Scrip
annually
. Look out for special bonus days too!

==================


Target
1% goes to Skinner on ALL purchases made with Target Card (additional 5% all purchases for you!)
Designate Skinner Classical as your school
==================
Mamapedia
5% of purchases go to Mark T. Skinner Classical School (Code A5BY)
==================
=====================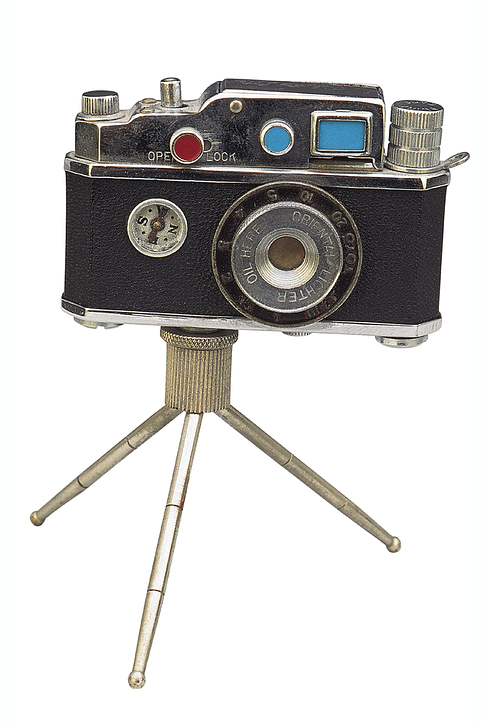 Please submit pictures from any Skinner West events (concerts, parties, presentations etc) to skinnerwest@gmail.com.
We prefer .jpg or .gif files of up to 350kb.
Please see
here
for the principal's report from the latest Local School Council meeting!
The next LSC School Improvement Committee meeting is on Tuesday, May 5, at 4:30pm
Whitney M. Young Magnet High School
The goal is to have
at minimum two parents per school, but please encourage all parents to attend
.
You can register in 2 ways!
On-site registration will also be available, but not encouraged as we need an accurate headcount to prepare enough food and material for the event.
If there is a high number of parents from one school, or parents from schools near each other are attending, there is funding to cover a school bus to transport them to the conference.
Please see here for more detail!
CORRECTION:
History Fair Winners Advancing to City-wide Competition!
We would like to take a moment to congratulate every student whose hard work, effort and finished projects helped them advance to our sixth through eighth grade Skinner West History Fair. Students embraced this year's theme and created projects that were well researched, well supported, thought provoking and informative.

Documentary:
8th Grade

Mairi G., Christine M., and Amanda W. (Urban Industrialism Derailed)
Diego A. and Jeffery R. (Bernarda Wong)
Website:
6th Grade

Connor C. (J.W. Thomas)
Jada M. (Dorothy Geautreaux)
Najeo S. and Ruthie Z. (Women and Children First)
Rory A. (Henrietta Lacks)
Exhibit Board
8th Grade

Suki C., Ashley M., and Christina P. (Two-Faced Lincoln)
Allison G. and Cyanna J. (Jane Addams)

7th Grade

Olamide B. (Memorial Day Uprising)

6th Grade

Corrie B. (Hull House)
Ameli H. and Elizabeth M. (Red Summer)
Paper
8th Grade

Iman A. (Ida B.-Journalist of the Century)

7th Grade

Jai Yi K. (Bacon's Rebellion)
CONGRATULATIONS TO OUR SUPERSTARS!
See here
for more detail!
Please support Girl Scouts Brownie Troop #20728 in a food drive to support the Greater Chicago Food Depository!
Items in high need are:
Canned beans
Canned chili
Canned fruit
Canned tuna
Did you know that if we can fill 20 boxes of canned food we will help serve 1,183 meals?


Together we can help someone in need!!!
Gallery 111 is excited to reveal the first steps of the mosaic that is being made in partnership with Green Star Movement and our Superstars!
Watch this piece of art develop on the Adams side of the building that will be there for the community to enjoy for years to come!
Our 7th & 8th graders are hard at work making porcelain tiles and helping to layout the design.
News to come on how you can help sponsor a part of this exciting project!
Hands on Stanza All Schools Reading!
Chicago Cultural Center (Claudia Cassidy Theater)
April 29th, Wednesday @ 5:30pm
Please join us at this year's All Schools Reading for Hands on Stanza
featuring 8 student poets from Skinner West!
Please see
here
for the Skinner blog feed!
Hands On Stanzas
is a school residency program offered by the Poetry Center of Chicago, a 40 year old non-profit cultural institution.
The Poetry Center is currently fundraising for Hands On Stanzas via an
Indiegogo campaign
. You can meet the some of the Hands On Stanzas student poets in
this video
, and find out why poetry in the schools is important to them.
Hand On Stanzas
does ten to twenty week residencies with classrooms across Chicago.
At Skinner West Poet-in-Residence, Larry O Dean works with all second and fourth grade classrooms. Each week he brings in a published poem to discuss with the students, uses that as a prompt for the students to write original work, and then perform. Each week he publishes several exemplary poems from each class on the
Skinner West Hands On Stanzas blog
.
We also offer many other cultural opportunities with our students, from performances during the Chicago Public Library's Poetry Fest at Harold Washington Library, to performing on stage at the Chicago Symphony Orchestra (which featured Skinner West second graders Rebecca Besecker as performer and Maddison Lahaie as understudy), to our annual All Schools Reading, featuring one student per Hands On Stanzas classroom, at the Chicago Cultural Center.
Currently our 2nd & 4th graders are working with
Hand On Stanzas
in a 20 week residency. Poet-in-Residence, Larry O Dean brings in a published poem to discuss with the students, uses that as a prom
pt for the students to write original work, and then perform. Each week he publishes several exemplary poems from each class on the Skinner West Hands On Stanzas blog.
Our 5th & 6th graders started their 10 week drama residency with Emerald City which has strong literacy ties and heavily aligns with school curriculum. A performance is in the works!
7th & 8th grade have begin working with Green Star Movement, making tiles and working on the design for our outdoor Mosaic!
Kindergarten are learning about drama through stories and music in their 4 week residency and 1st grade starts next week learning dances from around the world with May I Have This Dance!
The Track & Field team started up again after spring break!
April 27th (Monday):

Girls in grades 5-8 will be competing against different schools from the network meet

May 7th (Thursday): Network Championship

June 1st (Monday): Super Regionals
Both meets will start at
5pm
at Hanson Stadium (5501 W. Fullerton)
Come out and cheer on your Superstars to victory!
We raised $5,200 in the latest cookie dough fundraiser!
Thank you to all who participated!
DASH for the STASH!
This statewide event is much like a scavenger hunt - but instead of finding objects, you leave answers to quiz questions.
You can play by smart phones or tablet.
Everyone can learn something about investing and one lucky player will win $1,000 for an IRA (Individual Retirement Account).
Thanks to your State Securities Administrator and the Investor Protection Institute.

See here for more detail!
VOTE AND HELP SKINNER PARK GET A $20,000 GRANT!
The 12th Annual "No Art Left Behind" Gala is Here!
May 16, 2015 from 7pm-10pm
The Lofts at 406 N. Aberdeen
You are invited to the 12th annual "No Art Left Behind" Gala benefiting Gallery 111, an organization that funds create arts programming for Skinner West Elementary.
Join us for an evening of fundraising, food, music and drinks all for a good cause!
Pre-sale tickets: $50 ($60 at the door)
Purchase tickets here!
Reserve your tickets before May 1st and become eligible for complimentary Uber transportation on the night of the event!
We look forward to seeing you there!
OPERA is Coming Alive for Third Grade Superstars!
Don't be surprised if you walk into a Third Grade classroom and see the lights dimming three times to signal a production!
They recently started an arts partnership with Lyric Opera of Chicago. During this residency, students will express themselves creatively though the study of music, drama, movement, and creative writing.
This 15-week residency will culminate with a student performance showcasing our social studies theme:
CHICAGO HISTORY
.
Be on the look-out in June for a special invitation to see this masterpiece! This is a
not-to-be-missed
production.
A heartfelt thank you to Gallery111 for funding this partnership!