Weekly Update
JANUARY 7TH-24TH
NWEA WINTER TESTING IN READING AND MATH GRADES K-8TH
Monday, January 12th
Gallery 111 Artwork Submission Due
Art Room
===================
CPS MENUS
CPS School Calendar
2014 -2015
==================
Neighborhood News


What's Happening in the West Loop? Visit the

==================
Did you miss last week's Week-At-A-Glance e-newsletter? Click
here
to catch up on a must-read!
==================
Does your Superstar have an accomplishment or honorable mention you would like to submit to the newsletter?
Reply to this email or email us
==================
ONGOING FUNDRAISERS
Are you supporting Skinner through these NO additional cost fundraisers?
SUPPORT OUR SCHOOL and Share this with Family and Friends!
==================
Box Tops/ Labels for Education
Collect everyday labels from groceries to earn points and funds for our school library


==================

e-Scrip
Visit
www.escrip.com
to designate your eScrip accounts to Mark T. Skinner. A percentage of your purchases go to the school. However, you must renew your e-Scrip
annually
. Look out for special bonus days too!

==================


Target
1% goes to Skinner on ALL purchases made with Target Card (additional 5% all purchases for you!)
Designate Skinner Classical as your school
==================
Mamapedia
5% of purchases go to Mark T. Skinner Classical School (Code A5BY)
==================
=====================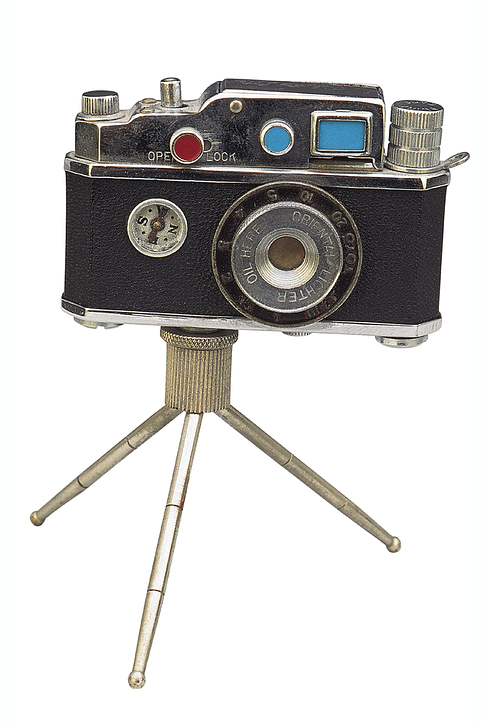 Please submit pictures from any Skinner West events (concerts, parties, presentations etc) to skinnerwest@gmail.com.
We prefer .jpg or .gif files of up to 350kb.
Amazon Smiles
Raise Money for Skinner - No Cost, No Effort
The Skinner PTO has registered Skinner West for the Amazon Smile program to raise funds for Skinner West.
AmazonSmile program donates a percentage of each purchase to a designated charitable organization.
Amazon will donate 0.5% of the price of your eligible AmazonSmile purchases to Skinner School Forum whenever you shop on AmazonSmile.
It is INCREDIBLY SIMPLE! From now on, instead of going to the standard Amazon website, go to (or log-on, if you have an Amazon account) www.smile.amazon.com.
The first time you visit www.smile.amazon.com, you'll be prompted to designate a charitable organization. Please type in "Skinner School Forum." Or go directly to http://smile.amazon.com/ch/36-3490221.
After that, all Amazon shopping you do through the AmazonSmile portal will benefit Skinner West School. It costs you nothing and your Amazon shopping experience will be exactly the same. Every time you shop at Amazon through the smile.amazon.com website, it will show that you are on Amazon Smile and the top of the page will read: "Supporting: Skinner School Forum."
Thank you in advance for supporting your child's school!
Skinner West Chess Team
Wins 1st Place Trophy
On December 13th, 2014, a Chess Tournament was held at DePaul University hosted by Chess Scholars. Participants came from all over Chicago. The Skinner West Team won the
1st Place Team Award
at the tournament in the "K-3" Primary Division. The school team trophy was received by the following Skinner West participants - three of whom also took away individual trophies for 1st, 4th and 5th place in the Primary Division category (K-3):
Congratulations to these members of the Skinner West Chess Team:
1st Place - Om R. (Rm 216; Grade 3)
4th Place - Henry B. (Rm 216; Grade 3)
5th Place - Nikita A. (Rm 218; Grade 3)
and Andy W. (Rm 217; Grade 2)
Gallery 111's Annual Art Show
Submissions Due Monday
Art Show is Feb. 6th
Skinner West Gallery 111's Annual Art Show is next month! All students are invited to submit artwork for the Gallery 111 annual art contest and show. Please turn in work by Monday, January 12, 2015 to the art room. The theme for this year's art card contest is: Bits and Pieces. Work may be any medium and must be unframed. Please be sure to clearly label student's name and room number on the back of the piece.
Ten works of art will be turned into greeting cards and sold at the event to help raise money for arts programming at Skinner. All artwork will be showcased at the art event. For more information, see the flyer here.
All Skinner parents, students, families and friends: Please plan on joining us on Friday, February 6, 2015 from 5 p.m. to 7 p.m. at Skinner West for a student art social.

Parents, want to join Gallery 111 or help with these future events? All parents are invited to attend their next meeting at January 27th at 4 pm in the Art room.
Register Now for Skinner's Summer Camp
Skinner West is inviting you to join us this summer!
We are offering a four
week camp for our Superstars in grades k-4.
Our highly qualified staff will
create an exciting experience for all campers through safe and
engaging activities. Please see here for our summer camp flyer.
In order to register your child please submit a registration form with a non-refundable $50 check to lock in your child's place to Mr. Johnson. Checks can be made out to Skinner West Elementary. Checks and registration forms can be given directly to Mr. Johnson or given to main office staff to place in Mr. Johnson's mailbox. Hard copies of the registration form will be available in the office and at the STAR desk or go here for a registration form.
Free Fitness Class for Skinner West Parents
Shred415 is offering a free fitness class for Skinner West parents!
The class will be held on Monday, January 26th at 9:45am at the South Loop Studio in the Roosevelt Collection, 150 S. Roosevelt Road.
Please e-mail the South Loop studio to sign up or with any questions:
Go
here
to view the flyer regarding this great opportunity to try a new fitness class.
CPS REGIONAL ARTS DAY
Grades K-8
January 31, 2015
The Department of Arts Education will be hosting a Regional ARTS Day on Saturday, January 31, 2015 at three regional locations. Students in grades K-8 will have the opportunity to take FREE workshops in drama, dance, music, and visual art from various Chicagoland arts organizations.
. Pre-registration for this event is required. This event is held at three different sites.
North/Northwest Regional Site: Carl Schurz High School, 3601 N. Milwaukee Ave.

West Regional Site: John Marshall Metropolitan High School, 3250 W. Adams St.

South Regional Site: Curie High School, 4959 S. Archer Av
Mark Your Calendar for These Important Dates
January 19 - No School - Dr. Martin Luther King, Jr. Holiday

January 29 - End of 2nd Quarter
January 30 - No School, School Improvement Day
February 16 - No School
Save the date for Skinner West Ski and Splash Day!
Timber Ridge Resort Suites will be reserved for Skinner West families at a discounted rate from 2/20/15 - 2/22/15.
Permission slips will be sent home week of January 5th.
Please click
here
for more information!
Congratulations to 6th, 7th, and 8th grade Skinner Superstars on a fantastic Upper Grade Science Fair. Everyone did a phenomenal job!
The following students will be representing Skinner West at the Regional Science Fair in January.

Sixth grader Xander B., with his design project Less Mess S'More Stick

Seventh grader Timothy F. with his experimental project The Impact of Stimuli on Plants

Eight graders Ariane O. and Iman A. with their experimental project studying the Effects of Fermentation on Carbohydrates

Eighth graders Justine Y. and Suki C. with their experimental project titled Pop, pop...pop!
Make a tax-deductible contribution to Gallery 111
Gallery 111, in partnership with the Skinner West community, is creating a Celebrating Community Mosaic Mural.
Gallery 111 is a teacher/parent led arts organization, whose mission is to provide arts exposure and education as it relates to the core subject areas at our school. Gallery 111 brings in arts residencies for both our neighborhood and classical programs. It is our belief that the arts not only heighten our students' learning but are also a tool to empower communities.
Skinner West, together with local businesses and the Mercy Homes, is embarking on this mosaic project with
Green Star Movement
- a Chicago nonprofit that inspires students and community members to design and realize public art. This interactive process builds teamwork and self-esteem in the participants, and beautifies urban neighborhoods.
Stay tuned for ways that classrooms can get involved in this wonderful opportunity.
If you would like make a tax-deductible contribution to the Celebrating Community Mosaic Mural, please make the check out to "Gallery 111".
Your contribution will be matched 100% by Gallery 111, up to $10,000.
Click
here
for more detail!
Forum PTO is planning a Family Fun Night!
Forum PTO is planning a Family Fun Night for
Friday, April 24, 2015
. This date coincides with the annual Money Smart Week campaign sponsored by the Federal Reserve Bank of Chicago.
In order to host an event you will want to attend and participate in we're asking for your feedback. PTO is exploring the option of financial presenters along with exhibitors and other activities. We want the event to be interactive, resourceful and entertaining for parents and our superstars. Please keep in mind exhibitors and presenters are not allowed to sell any products at MSW events.
1. What financially related topics would you like offered (i.e. retirement, saving for college, etc.)?
2. Which type of exhibitors are you most interessted in visiting (i.e. banking, consumer fraud/affairs, investing, etc.)?
3. Are you interested in volunteering in any way? Perhaps you want to lead a game or activity, exhibit, etc?
4. Any other feedback you may want share concerning the April Family Fun Night...

We are looking forward to your feedback so we can make this a great experience for all Superstars!
Mad Science classes
Register for Winter Term NOW!
Register for Mad Science during the Winter Term!
January 12 - March 16
Monday 4pm - 5pm
$150 / student
Click here for more information
Do you have connections or own a gallery space, large loft space, car dealership, studio, event space, theater, music venue??
Gallery 111 is in search of a donated space for our 2015 No Art Left Behind silent auction that takes place each spring. You can see pictures of previous event space below.
Details:
Tentative dates: May 9th or 16th.
Must be a Saturday.
Fit 200 guests.
Places that have hosted in the past: Catalyst Ranch, Joffrey Ballet & Hubbard Street Studios. Gallery 111 is open to creative and unconventional spaces!
Please email Jacqueline Bovit, President of Gallery 111 at jcbovit@cps.edu with any leads or suggestions! Thank you in advance for your help!
Connecting4Communities organization is a diverse neighborhood organization encompassing the Skinner West school. Click here to get more information and news related to this area.