Weekly Update
JANUARY 7TH-26TH
NWEA WINTER TESTING IN READING AND MATH GRADES K-8TH
Monday, January 19th
NO SCHOOL
Martin Luther King, Jr.
Day
Wednesday, January 21st

Skinner West
Student Council Meeting
3:45 - 5:00 pm
Communications Committee
Meeting
6:30 pm
Skinner Library
===================
CPS MENUS
CPS School Calendar
2014 -2015
==================
Neighborhood News


What's Happening in the West Loop? Visit the

==================
Did you miss last week's Week-At-A-Glance e-newsletter? Click
here
to catch up on a must-read!
==================
Does your Superstar have an accomplishment or honorable mention you would like to submit to the newsletter?
Reply to this email or email us
==================
ONGOING FUNDRAISERS
Are you supporting Skinner through these NO additional cost fundraisers?
SUPPORT OUR SCHOOL and Share this with Family and Friends!
==================
Box Tops/ Labels for Education
Collect everyday labels from groceries to earn points and funds for our school library


==================

e-Scrip
Visit
www.escrip.com
to designate your eScrip accounts to Mark T. Skinner. A percentage of your purchases go to the school. However, you must renew your e-Scrip
annually
. Look out for special bonus days too!

==================


Target
1% goes to Skinner on ALL purchases made with Target Card (additional 5% all purchases for you!)
Designate Skinner Classical as your school
==================
Mamapedia
5% of purchases go to Mark T. Skinner Classical School (Code A5BY)
==================
=====================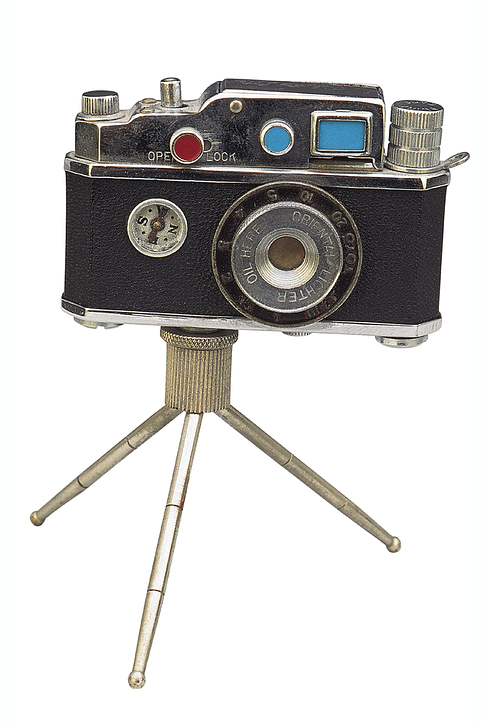 Please submit pictures from any Skinner West events (concerts, parties, presentations etc) to skinnerwest@gmail.com.
We prefer .jpg or .gif files of up to 350kb.

Mark Your Calendar for the Next LSC Meeting
Tuesday, January 27th
All parents are invited- and encouraged- to attend the next Skinner West LSC Meeting on Tuesday, January 27, 2015 at 6:30 pm in the Skinner Gymnasium. At this meeting, the annual State of the School report will be presented by Principal Clark. This report will address our school's test score results, ranking, and details of the school's curriculum.
Skinner West Ski and Splash Day
Join the Skinner West community for the 7th annual Ski and Splash Day Feb. 20 - Feb. 22, 2015.
Timber Ridge Resort
Suites
are reserved for Skinner West families at discounted rates for the weekend.

Discounted over night accommodations of $185 per one bedroom nightly and $285 per two bedroom nightly will expire on

January 20th

. Book now! Reservations can be made by calling Timber Ridge Resort in Lake Geneva directly at

1 (866) 636-4502

. Discount code is "Skinner West School".
Click
here
for a copy of the permission slip and for more details about this fun weekend!
After-School Karate
Register Now for Spring Session
Registration for the spring session of Karate is now open. Class runs
February 2nd to June 3rd
, Mon & Wed from
4:00-5:30 pm
. Cost is $300. For more information on the class and registration, click here for the flyer or go to the website: http://4k-karate.org/after-school-program/
It's that time again! The next STAR Program payment (either for the 3rd Quarter or 2nd Semester) is due by Monday, January 26, 2015
.
Stop by the STAR program table to be sure you are up-to-date with your STAR payments!
Any questions, please contact swstarprogram@gmail.com
S

potlight on Skinner Alum
Congratulations to Class of 2011 Alum Kaitlyn B. She attended Mark T. Skinner West and graduated in June 2011.
Kaitlyn B. is now a senior at Walter Payton High School. During her 4 years at Payton High School, she has maintained a straight "A" record.
She was recently accepted to the University of Chicago for the fall of 2015.
Congratulations to Kaitlyn - a true Skinner Superstar!
Does your Superstar have an accomplishment or honorable mention you would like to submit to the newsletter? Or, do you have news about a Skinner graduate's success that you would like to share?
If so, please email us at skinnerwest@gmail.com
CPS Connects
Looking for something fun and educational for your child to do from home?
CPS Connects is a new program that allows kids to have online and virtual learning from home. Simply go to the link below and enter your child's info. You will need your student's ID which is on your student's report cards, progress reports and parent portal.
Register Now for Skinner's Summer Camp
Skinner West is inviting you to join us this summer!
We are offering a four
week camp for our Superstars in grades k-4.
Our highly qualified staff will
create an exciting experience for all campers through safe and
engaging activities. Please see here for our summer camp flyer.
In order to register your child please submit a registration form with a non-refundable $50 check to lock in your child's place to Mr. Johnson. Checks can be made out to Skinner West Elementary. Checks and registration forms can be given directly to Mr. Johnson or given to main office staff to place in Mr. Johnson's mailbox. Hard copies of the registration form will be available in the office and at the STAR desk or go here for a registration form.
Skinner West Chess Team
Wins 1st Place Trophy
On December 13th, 2014, a Chess Tournament was held at DePaul University hosted by Chess Scholars. Participants came from all over Chicago. The Skinner West Team won the
1st Place Team Award
at the tournament in the "K-3" Primary Division. The school team trophy was received by the following Skinner West participants - three of whom also took away individual trophies for 1st, 4th and 5th place in the Primary Division category (K-3):
Congratulations to these members of the Skinner West Chess Team:
1st Place - Om R. (Rm 216; Grade 3)
4th Place - Henry B. (Rm 216; Grade 3)
5th Place - Nikita A. (Rm 218; Grade 3)
and Andy W. (Rm 217; Grade 2)
Free Fitness Class for Skinner West Parents
Shred415 is offering a free fitness class for Skinner West parents!
The class will be held on Monday, January 26th at 9:45am at the South Loop Studio in the Roosevelt Collection, 150 S. Roosevelt Road.
Please e-mail the South Loop studio to sign up or with any questions:
Go
here
to view the flyer regarding this great opportunity to try a new fitness class.
Amazon Smiles
Raise Money for Skinner - No Cost, No Effort
The Skinner PTO has registered Skinner West for the Amazon Smile program to raise funds for Skinner West.
AmazonSmile program donates a percentage of each purchase to a designated charitable organization.
Amazon will donate 0.5% of the price of your eligible AmazonSmile purchases to Skinner School Forum whenever you shop on AmazonSmile.
It is INCREDIBLY SIMPLE! From now on, instead of going to the standard Amazon website, go to (or log-on, if you have an Amazon account) www.smile.amazon.com.
The first time you visit www.smile.amazon.com, you'll be prompted to designate a charitable organization. Please type in "Skinner School Forum." Or go directly to http://smile.amazon.com/ch/36-3490221.
After that, all Amazon shopping you do through the AmazonSmile portal will benefit Skinner West School. It costs you nothing and your Amazon shopping experience will be exactly the same. Every time you shop at Amazon through the smile.amazon.com website, it will show that you are on Amazon Smile and the top of the page will read: "Supporting: Skinner School Forum."
Thank you in advance for supporting your child's school!
CPS REGIONAL ARTS DAY
Grades K-8
January 31, 2015
The Department of Arts Education will be hosting a Regional ARTS Day on Saturday, January 31, 2015 at three regional locations. Students in grades K-8 will have the opportunity to take FREE workshops in drama, dance, music, and visual art from various Chicagoland arts organizations.
. Pre-registration for this event is required. This event is held at three different sites.
North/Northwest Regional Site: Carl Schurz High School, 3601 N. Milwaukee Ave.

West Regional Site: John Marshall Metropolitan High School, 3250 W. Adams St.

South Regional Site: Curie High School, 4959 S. Archer Av
Gallery 111's Annual Art Show
Feb. 6th
All Skinner parents, students, families and friends: Please plan on joining us on Friday, February 6, 2015 from 5 p.m. to 7 p.m. at Skinner West for a student art social. All artwork that was submitted by Skinner students for Gallery 111's annual contest will be displayed. Ten works of art that were chosen by a panel will be turned into greeting cards and sold at the event to help raise money for arts programming at Skinner.
Skinner's Glee Club will perform at the Art Show. It will be a

Parents, want to join Gallery 111 or help with these future events? All parents are invited to attend their next meeting at January 27th at 4 pm in the Art room.
Do you have connections or own a gallery space, large loft space, car dealership, studio, event space, theater, music venue??
Gallery 111 is in search of a donated space for our 2015 No Art Left Behind silent auction that takes place each spring. You can see pictures of previous event space below.
Details:
Tentative dates: May 9th or 16th.
Must be a Saturday.
Fit 200 guests.
Places that have hosted in the past: Catalyst Ranch, Joffrey Ballet & Hubbard Street Studios. Gallery 111 is open to creative and unconventional spaces!
Please email Jacqueline Bovit, President of Gallery 111 at jcbovit@cps.edu with any leads or suggestions! Thank you in advance for your help!
Mark Your Calendar for These Important Dates
January 19 - No School - Dr. Martin Luther King, Jr. Holiday

January 29 - End of 2nd Quarter
January 30 - No School, School Improvement Day
February 16 - No School