Weekly Update
JANUARY 7TH - 30TH
NWEA WINTER TESTING IN READING AND MATH GRADES K-8TH
Monday, January 26th
STAR Program
Payment Due
(Semester & Quarterly)
Tuesday, January 27th

Gallery 111 Meeting
4:00 pm
Artroom
PTO Forum Meeting
5:30 pm
LSC Meeting
6:30 pm
Skinner Gymnatorium

Friday, January 30th
School Improvement Day-Canceled
===================
CPS MENUS
CPS School Calendar
2014 -2015
CPS School Calendar

2015-2016
==================
Neighborhood News


What's Happening in the West Loop? Visit the

==================
Did you miss last week's Week-At-A-Glance e-newsletter? Click
here
to catch up on a must-read!
==================
Does your Superstar have an accomplishment or honorable mention you would like to submit to the newsletter?
Reply to this email or email us
==================
ONGOING FUNDRAISERS
Are you supporting Skinner through these NO additional cost fundraisers?
SUPPORT OUR SCHOOL and Share this with Family and Friends!
===================
Amazon.com
http://smile.amazon.com/ch/36-3490221
0.5% of eligible Smile purchases go to Skinner West!
==================
Box Tops/ Labels for Education
Collect everyday labels from groceries to earn points and funds for our school library


==================

e-Scrip
Visit
www.escrip.com
to designate your eScrip accounts to Mark T. Skinner. A percentage of your purchases go to the school. However, you must renew your e-Scrip
annually
. Look out for special bonus days too!

==================


Target
1% goes to Skinner on ALL purchases made with Target Card (additional 5% all purchases for you!)
Designate Skinner Classical as your school
==================
Mamapedia
5% of purchases go to Mark T. Skinner Classical School (Code A5BY)
==================
=====================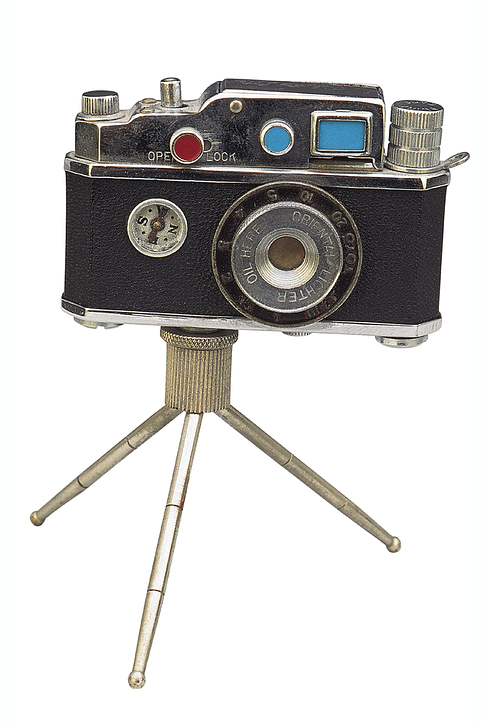 Please submit pictures from any Skinner West events (concerts, parties, presentations etc) to skinnerwest@gmail.com.
We prefer .jpg or .gif files of up to 350kb.
MAKEUP DAYS
Friday, January 30
Wednesday, June 17
To ensure students receive the valuable instructional time that was intended for January 7 and 8, CPS has made changes to its academic calendar for this 2014-15 school year.
Friday, January 30, which was scheduled to be a School Improvement Day with no classes, will now be a regular attendance day for all students.
Wednesday, June 17, which was scheduled to be the first day of students' summer break, will now be a regular attendance day for all students.
Students' summer break will begin on Thursday, June 18.
2015-16 School Year Calendar
The 2015-16 Chicago Public School Year Calendar has been announced.
Noteworthy dates include:
First Day of School: Sept. 8, 2015
Winter Break:

Dec. 21, 2015

to

Jan. 1, 2016

Spring Break:

April 18 -

22, 2016

The school year ends June 21, 2016
Please review the
calendar
for the complete schedule.

State of School Report Rescheduled
February 24, 2015
The State of the School Report is now scheduled for the February LSC Meeting instead of the January LSC Meeting. The February LSC Meeting is on February 24, 2015 @ 6:30pm. All parents are invited - and encouraged - to attend. At the February meeting, Principal Clark will report on the results of our school's test scores, ranking, and details of the school's curriculum.
Boys Basketball Playoffs This Weekend!
Support Your Team!
Congratulations to both the 5/6 and 7/8 Boys' Basketball team for a GREAT regular season!
We wish our Superstars the very best as they advance to the playoffs! While the exact times are not set yet, we encourage you to stop by and support our teams and cheer them on! Once more information if available, we'll post information on our Skinner West calendar. www.skinnersuperstars.org
Boys 5/6 Playoffs @ Whitney Young
Friday, 2/23, 5 or 6pm start
Likely to be multiple games
Boys 7/8 Playoffs @ Whitney Young
Saturday 2/24, 8 or 9am start
Likely to be multiple games
Whitney Young is located a block west of Skinner at 211 S. Laflin.
CONGRATULATIONS & GOOD LUCK!
Your Child's Name in Lights
On the Skinner Marquee!
Looking for a unique Way to Say "Happy Birthday" to Your Child?
Surprise your child with an electronic greeting on the Skinner West marquee for only $25.
In addition, a birthday greeting will be sent to your child via the intercom during morning announcements . All proceeds will help our Skinner 8th graders go to Washington DC.
Complete the announcement request form - go here for a copy.
Enclose $25 cash or check to Skinner West with the form
Turn the form into Room 320 or 326
All forms must be turned in at least one week prior to your requested date.
Your child's birthday announcement will run for 24 hours.
If your child's birthday falls on a weekend, the announcement will run the Friday before.
So how did our inaugural birthday child respond to seeing his name in lights? "Awesome...I LOVE it!"
Congratulations to Gallery 111's Art Show Winners
Art Show is Feb. 7th
Congratulations to the winners of the art contest and thank you to all our artists! We have so many talented artists which made this a very difficult decision! Gallery 111 looks forward to displaying ALL ARTWORK at our annual art show on
February 6th
here at Skinner. The event will take place from 5 p.m. to 7 p.m. All Skinner parents, students, families and friends are invited to view the artwork and listen to Skinner's Glee Club perform.
The follow artist's work will be made into greeting cards and sold and the event:
Nora B.
Katelyn M.
Miles K.
Aarav M.
Xander B.
Nandi M.
Ingrid L.
Rebecca B.
Mila M.
Nell H.
Honorable Mention
Gargi H.
Carter H.
Madeline A.
Dahlia T.
Arly D.
Classroom Connection provides you insight on what is happening in your child's classroom
Classroom Connection: Class of 2015


Ten of our students from the Class of 2015 and three alumni

spent Dr. Martin Luther King Jr. Day at Rush Medical Center for College & Career readiness and community service. Spencer H., Jeffrey R., Suki C., Alison G., Ashley M., Cyana J., Albert G., Sahara T., & Morgan J. were all part of an amazing learning experience. Our students learned about the following:





1. CPR techniques using a mannequin.

2. Digital Library where the students learned about researching techniques.

3. The Anatomy Lab with cadavers. (That's right!....the real deal)

4. Students assisted with making blankets for infants at Rush' Neonatal Unit.

5. Culminating event viewing of the movie Selma at the ICON Theaters.
Testimonials:
"The craziest thing that I have ever done is look at cadavers! It was absolutely mortifying!" -Alison G.
"My favorite part at Rush Hospital was when we went to the computer lab to learn more about efficient techniques for researching because it really helped me at a time when I am currently doing research for History Fair and other projects." -Suki C.
"It was an unbelievable experience!" -Jeffrey R.
"Going to Rush helped solidify the fact that I am too short to perform CPR on a mannequin laying flat on a table." -Ashley M.
"It was a truly eye-opening experience for me. I have a higher respect for doctors after visiting the anatomy lab." -Cyana J.
We want to thank Mrs. Green for connecting us with the Office of Community Engagement, Office of Student Diversity and Multicultural Affairs and Human Resources. Thank you for chaperoning on this very special day for our students. Dr King would be very proud that our Superstars participated in this incredible opportunity of service and learning experiences at Rush Hospital.

Skinner West Ski and Splash Day
Reservation Deadline Extended

Timber Ridge reservation deadline extended!
January 28th
is the final cut off date for the discounted rate of $185 per one bedroom and $285 per 2 bedroom plus taxes and fees for a 2 night minimum stay
Feb 20
-22nd. Reserve today, pay upon arrival. Any questions please contact Kim Rivera-Reynolds at kimriverareynolds@yahoo.com
. Don't delay!
Join the Skinner West community for the 7th annual Ski and Splash Day Feb. 20 - Feb. 22, 2015.
Book now! Reservations can be made by calling Timber Ridge Resort in Lake Geneva directly at
1 (866) 636-4502
. Discount code is "Skinner West School".
Click
here
for a copy of the permission slip and for more details about this fun weekend!
Mad Science Camps
Looking for a camp for President's Day or Spring Break? Mad Science is offering camps on February 16th and the week of April 6th. Each camp includes hands-on fun, take-home projects, and snack-tivities related to the topic of the day.
Destination Chicago
at Jones College Prep
Jones College Prep, (700 S State) will host Chicago cultural and scientific institutions this Saturday, January 24, 2015, in the second annual Destination: Chicago - Winter Break.
From 11 a.m.-4 p.m., students can get information on entities ranging from Hubbard Street Dance Chicago, the Chicago Architecture Foundation and the School of the Art Institute to the Chicago Botanic Garden, the Argonne National Laboratory and the Notebaert Science Museum.
A day of FREE hands-on activities for youth of all ages.
Try your hand at video, science, arts, crafts, coding, design and more!
This event is being sponsored by Chicago City of Learning and the Hive Chicago Learning Network.
Go here to register.
Free Fitness Class for Skinner West Parents
Shred415 is offering a free fitness class for Skinner West parents!
The class will be held on Monday, January 26th at 9:45am at the South Loop Studio in the Roosevelt Collection, 150 S. Roosevelt Road.
Please e-mail the South Loop studio to sign up or with any questions:
Go
here
to view the flyer regarding this great opportunity to try a new fitness class.
After-School Karate
Register Now for Spring Session
Registration for the spring session of Karate is now open. Class runs
February 2nd to June 3rd
, Mon & Wed from
4:00-5:30 pm
. Cost is $300. For more information on the class and registration, click here for the flyer or go to the website: http://4k-karate.org/after-school-program/
It's that time again! The next STAR Program payment (either for the 3rd Quarter or 2nd Semester) is due by Monday, January 26, 2015
.
Stop by the STAR program table to be sure you are up-to-date with your STAR payments!
Any questions, please contact swstarprogram@gmail.com
Register Now for Skinner's Summer Camp
Skinner West is inviting you to join us this summer!
We are offering a four
week camp for our Superstars in grades k-4.
Our highly qualified staff will
create an exciting experience for all campers through safe and
engaging activities. Please see here for our summer camp flyer.
In order to register your child please submit a registration form with a non-refundable $50 check to lock in your child's place to Mr. Johnson. Checks can be made out to Skinner West Elementary. Checks and registration forms can be given directly to Mr. Johnson or given to main office staff to place in Mr. Johnson's mailbox. Hard copies of the registration form will be available in the office and at the STAR desk or go here for a registration form.
Amazon Smiles
Raise Money for Skinner - No Cost, No Effort
The Skinner PTO has registered Skinner West for the Amazon Smile program to raise funds for Skinner West.
AmazonSmile program donates a percentage of each purchase to a designated charitable organization.
Amazon will donate 0.5% of the price of your eligible AmazonSmile purchases to Skinner School Forum whenever you shop on AmazonSmile.
It is INCREDIBLY SIMPLE! From now on, instead of going to the standard Amazon website, go to (or log-on, if you have an Amazon account) www.smile.amazon.com.
The first time you visit www.smile.amazon.com, you'll be prompted to designate a charitable organization. Please type in "Skinner School Forum." Or go directly to http://smile.amazon.com/ch/36-3490221.
After that, all Amazon shopping you do through the AmazonSmile portal will benefit Skinner West School. It costs you nothing and your Amazon shopping experience will be exactly the same. Every time you shop at Amazon through the smile.amazon.com website, it will show that you are on Amazon Smile and the top of the page will read: "Supporting: Skinner School Forum."
Thank you in advance for supporting your child's school!
S

potlight on Skinner Alum
Congratulations to Class of 2011 Alum Kaitlyn B. She attended Mark T. Skinner West and graduated in June 2011.
Kaitlyn B. is now a senior at Walter Payton High School. During her 4 years at Payton High School, she has maintained a straight "A" record.
She was recently accepted to the University of Chicago for the fall of 2015.
Congratulations to Kaitlyn - a true Skinner Superstar!
CPS Connects
Looking for something fun and educational for your child to do from home?
CPS Connects is a new program that allows kids to have online and virtual learning from home. Simply go to the link below and enter your child's info. You will need your student's ID which is on your student's report cards, progress reports and parent portal.