Weekly Update
Friday, October 31st
10:00am-10:45am
Halloween Parade
KDG-4th
Skinner Park

Daylight Savings Time
Set clocks back one hour


Monday, November 3rd


Student Council Candidate Assembly 2:15




Tuesday, November4th - Thursday November 6th

Primary Chorus Dance Auditions
2nd & 3rd grade
3rd floor landing



Thursday, November 6th

High School Fair
7th & 8th Grade
6:00pm-7:00pm
Gymnasium

Book Fair Set up
Library





Friday, November 7th

No School
School Improvement Day
===================
CPS MENUS
CPS School Calendar
2014 -2015
==================
Neighborhood News


What's Happening in the West Loop? Visit the

==================
Did you miss last week's Week-At-A-Glance e-newsletter? Click
here
to catch up on a must-read!
==================
Does your Superstar have an accomplishment or honorable mention you would like to submit to the newsletter?
Reply to this email or email us
==================
ONGOING FUNDRAISERS
Are you supporting Skinner through these NO additional cost fundraisers?
SUPPORT OUR SCHOOL and Share this with Family and Friends!
==================
Box Tops/ Labels for Education
Collect everyday labels from groceries to earn points and funds for our school library


==================

e-Scrip
Visit
www.escrip.com
to designate your eScrip accounts to Mark T. Skinner. A percentage of your purchases go to the school. However, you must renew your e-Scrip
annually
. Look out for special bonus days too!

==================


Target
1% goes to Skinner on ALL purchases made with Target Card (additional 5% all purchases for you!)
Designate Skinner Classical as your school
==================
Mamapedia
5% of purchases go to Mark T. Skinner Classical School (Code A5BY)
==================
=====================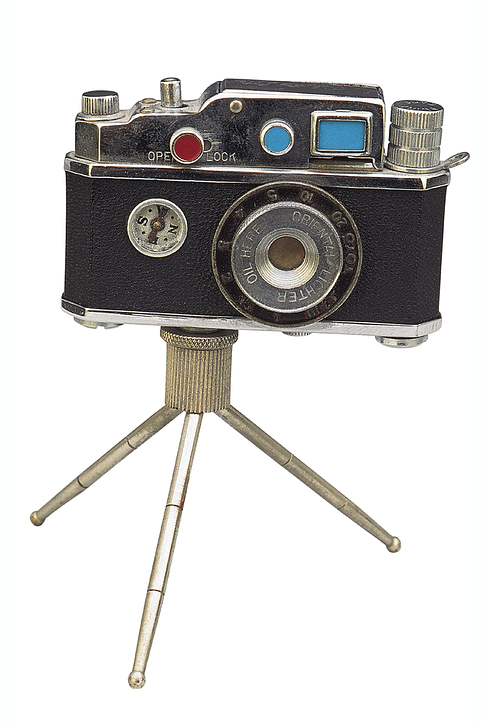 Please submit pictures from any Skinner West events (concerts, parties, presentations etc) to skinnerwest@gmail.com.
We prefer .jpg or .gif files of up to 350kb.

Kdg thru 4th Superstars!
Join our Halloween Parade
Oct 31st, 10am - 10:45am
The Skinner West Halloween Parade for grades KDG thru 4th grade is scheduled for Friday, October 31st from
10 am -10:45am.
Students will walk around Skinner Park and have the chance to take a class photo for yearbook dressed in their costumes. Parents are welcome to watch!
5th thru 8th graders will also have the option of watching.
10:00 am
Kindergarten and 1st grade
10:10
am 2nd grade
10:15
am 3rd grade
10:20 am 4th grade
Primary Chorus Dancer Auditions
Show us your best moves-this is no time to be shy!

PRIMARY CHORUS (GRADES 2 & 3)
In the Spirit:
Tues 11/4 8:15 - 8:45AM

in the music room
Tues 11/4 4:00 - 5:00PM

on the third floor landing

Hip Hop Reindeer:
Wed 11/5 8:15AM - 8:45AM
in the music room
4:00PM - 5:00PM in the music room

PRIMARY CHORUS JR (1ST GRADE)
Thursday 11/6 8:15- 8:45AM

in the music room
Thursday 11/6 4:00 - 5:00PM

on the 3rd floor landing
Students sign in, fill out audition forms, and sit quietly until their name is called. Auditionees will be called in order of arrival.
*If students are unable to come before or after school, they must make special arrangements with Ms. Maatouk to audition during their recess time on the audition days. No audition days will be added to the schedule.
Student Council Forum & Election
On
Monday, November 3rd
, we are holding the 2013-2014 Student Council Candidate Forum Assembly. The 4th-8th grade Forum Assembly will be at
2:15 pm
. Students will hear speeches from 6th, 7th, and 8th grade students that are running in the election. Election Day will be
Tuesday, November 4th
. Bravo to our students who have decided to run for office.
The candidates are:
Historian: Mairi G., Katelyn M., Olive R.
Treasurer: Christine M.
Secretary: Anicia M., Jeffrey R.
Vice President: Spencer H., Dashaun E.
President: Avery B., Arrick J., Sahara T., Trenton C.
Submit Yearbook Photos!


While photos of special Skinner memories CANNOT be emailed to Ms. Growe, we have received a log in and activation code for Skinner West photos for the 2014-2015 school year. Parents have the option of up-loading photos to a community folder at the following website:

http://www.community.lifetouch.com

Enter our school access code: AUNCTL

Each parent can create his/her log-in and password at this website and up-load school pictures throughout the year (field trips, Halloween, holiday parties, primary chorus...)

Our goal is to include photos of all our students, so when Ms. Growe begins to put together the yearbook, it would be extremely helpful to have more photos to choose from, especially from activities/events that she did not get to attend. Teachers and parents, make sure you have media consent forms. They can be downloaded here. Thanks for your support of our students!
Skinner Walk-a-thon raises over $30,000


Parents, family and friends came together to raise $30,196.13 for this year's walk-a-thon. Friends of Skinner West would like to announce the winners of the Ice Cream Party from the Walkathon. The party has been extended to the four classrooms that raised the most funds. Those classrooms are: Ms. Oluewu, Ms. Travis, Ms. Beaudry and Ms. Sauer. Congratulations students and teachers! Your classroom will receive an ice cream party after lunch on Halloween.
Friends of Skinner West would like to invite all parents to a meeting on
November 5 at 5:30pm
to discuss and exchange ideas regarding the use of funds raised from the Walkathon. Please come join us to hear our ideas and share yours.

La Casa Norte's mission is to serve youth and families confronting homelessness. We provide access to stable housing and deliver comprehensive services that act as a catalyst to transform lives and communities.
Principal Clark's Report
Local School Council Meeting
The Principal's Report is prepared monthly by Mrs. Deborah Clark, Mark T. Skinner Elementary School Principal. These reports are presented at the Local School Council (LSC) monthly meetings and discussed.
Each year, we observe National Hispanic Heritage Month by celebrating the histories, cultures and contributions of Americans whose ancestors came from Spain, Mexico, the Caribbean and Central and South America. Skinner West has been celebrating Hispanic Heritage Month this week with a variety of cultural activities! Click here to view a schedule of events that our Superstars have been enjoying.
9am - 11am on Wednesday, November 12th. Please contact Joey Lynn Pinaglia (joeylynn76@gmail.com) if you are able to help.

Thank you for your support.

PTO is pleased to announce the 2014-2015 officers.


President: Nell Strong
Vice President: Joey Lynn Pinaglia
Secretary: Pam Hennessy
Treasurer: Stephanie Majca
Reporter: Ronetta DeWitt Hall
Please be sure to attend our next meeting on Tuesday, November 18th @ 5:30pm in the Library. All are welcome.
Book Fair is Coming Soon... Volunteers Needed!
The Scholastic Book Fair will be at Skinner West,
November 6th-20th
. Volunteering at the Book Fair is a fun way to learn about new books and encourage the love of reading in our Skinner Superstars. Volunteer Sign-up sheets will be included in next week's newsletter. Contact Ms. Ranftl at
kranftl@gmail.com
with any questions.
Volunteers will earn Free Book Coupons as a "thank you" for helping!

Younger siblings are welcome to join adult volunteers.

All amounts of help are appreciated, from an hour to all day!
Volunteers are needed on the following days:
Date and Time

Help Needed

Thursday, November 6th

9am-3:45pm

Book Fair Set-Up and Preview (unpack books and set up book displays, help students create their wish lists)

Monday, November 10th

9am-3:45pm

Book Fair Preview (Help students create their wish lists.)

Wednesday, November 12th

12pm-6pm

Report Card Pick Up Day- Stop by to shop the book fair and help grow your child's classroom library with Book Fair Gift Certificates.

**Help is needed running the cash register and Popular Items table this day!**

Thursday, Nov. 13th -Wednesday, Nov. 19th

8:45am -3:45pm

Student Shopping Days (Help students select books and check out, run "Popular Items" table, and restock the books.)

Thursday, Nov. 20th

9am- 3:45pm

Pack Up Book Fair

(Help pack up unsold books and place final book orders.)
Box Tops Update
Skinner Superstars have collected over $300 worth of Box Tops so far this year! We are well on the way to our goal of $3000. Please keep clipping and saving Box Tops, and be careful not to cut off the expiration date!
Collection sheets can be found here: Box Tops Collection Sheets.
A complete list of participating products can be found here: All About Box Tops.
Apply for 2015-16 School Year
Want to apply for testing for your elementary school child for the 2015-16 school year?
Read on for information on applying to Regional Gifted Schools, Classical Schools, International Gifted Programs, and Academic Centers:
If you would like to apply to these schools using the online application process, your first step is to open an account and request a Personal Identification Number at the online site,
www.apply.cps.edu
. The PIN will be mailed to your home address.
Skinner West is holding a High School Open House for 7th and 8th Graders on Thursday, November 6th from 6-7pm in the gym. Hope you can make it!!

If your child is in 6th, 7th or 8th grade you should begin having discussions with them about the various high school options. In addition, you might want to attend some of the upcoming open houses. They are great opportunities to learn more about the schools. Faculty, staff and students are available to answer questions about curriculum, extracurricular activities, sports programs, tuition, financial aid, etc. Take a look at this list of Selective Enrollment Open Houses from the CPS Office of Access and Enrollment.
A list of the Catholic High School Open Houses can be found here.
Information about each school's open house can be found by going to that school's individual web page.
Chicago Public Schools' Office of Health and Wellness aims to remove health-related barriers to learning such that all CPS students may succeed in college, career and life. Healthy CPS improves academic achievement by providing daily physical education in all grade levels and nutritious foods. We know that by being active and eating right, children learn better!


The Skinner West Debate Team participated in the Chicago Middle School Debate League's first tournament of the 2014-2015 season on Saturday, Oct. 18th at OA Thorp Academy.
The overall topic for the year is:
'Ocean Exploration and Development'
, and the cases being debated at this tournament were 'Aquaculture' and 'Oil Exploration'.
Congratulations to our winners and teams:
JV
Alexis C. - 1st place
Avery B. - 2nd place
Olamide B. - 3rd place
Daisy S. - 5th place
Spencer H. - 6th place
Novice
Victor K. - 9th place
Arrow S. - 13th place
Chris C. - 14th place
JV
Spencer H./Avery B. - 1st place
Alexis C./Daisy S. - 3rd place
Olamide B./Zavella S. - 4th place
Novice
I'deyah R./Arrow S. - 2nd place
Matthew S./Vanessa W. - 4th place
Jada M./Ruthie Z. - 5th place
Chris C./Victor K. - 8th place
Thank you for all your support!
Back to Top
Congratulations to our very own Superstars Noah, Jalen, and Josh for taking 2nd place in the Skinner Park District Flag Football league's championship game!