Weekly Update




Friday, November 7th

No School
School Improvement Day

PTO Candle Fundraiser (through 11/17)

Monday, November 10

Communications Committee Meeting
6:30pm
Library

Tuesday, November 11

No School
Veteran's Day

Wednesday, November 12

No School
Report Card Pick Up
11:45-6:00 PM

PTO Fundraiser Pickup
9:00am-11:00am

Book Fair
12pm-6pm
Library

Thursday, November 13 - Friday, November 14

Book Fair
8:45pm - 3:45pm
Library


===================
CPS MENUS
CPS School Calendar
2014 -2015
==================
Neighborhood News


What's Happening in the West Loop? Visit the

==================
Did you miss last week's Week-At-A-Glance e-newsletter? Click
here
to catch up on a must-read!
==================
Does your Superstar have an accomplishment or honorable mention you would like to submit to the newsletter?
Reply to this email or email us
==================
ONGOING FUNDRAISERS
Are you supporting Skinner through these NO additional cost fundraisers?
SUPPORT OUR SCHOOL and Share this with Family and Friends!
==================
Box Tops/ Labels for Education
Collect everyday labels from groceries to earn points and funds for our school library


==================

e-Scrip
Visit
www.escrip.com
to designate your eScrip accounts to Mark T. Skinner. A percentage of your purchases go to the school. However, you must renew your e-Scrip
annually
. Look out for special bonus days too!

==================


Target
1% goes to Skinner on ALL purchases made with Target Card (additional 5% all purchases for you!)
Designate Skinner Classical as your school
==================
Mamapedia
5% of purchases go to Mark T. Skinner Classical School (Code A5BY)
==================
=====================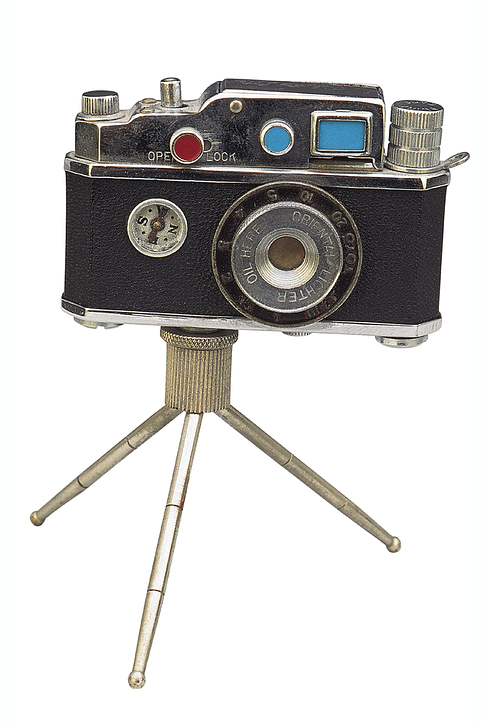 Please submit pictures from any Skinner West events (concerts, parties, presentations etc) to skinnerwest@gmail.com.
We prefer .jpg or .gif files of up to 350kb.
Report Card Pickup Schedule

Wednesday, November 12, 2014
Grades K-5:
11:45 a.m. - 6:00 p.m.
Grades 6-8:
11:00 a.m. - 3:15 p.m. Individual Parent Conferences
3:15 p.m. - 4:00 p.m. Teachers Lunch Break
4:00 p.m. - 6:00 p.m. Report Cards Distributed
November No-School Holidays:
Friday, November 7th- Teacher Institute Day
Tuesday, November 12th- Veterans Day
Wednesday, November 13th- Report Card Pick-Up Day
Thanksgiving Break is: Wednesday, November 26th - Friday, November 28th
A copy of this information can be found here.
Book Fair is here... We Need You!!
The Scholastic Book Fair will be at Skinner West,
November 6th-20th
. Volunteering at the Book Fair is a fun way to learn about new books and encourage the love of reading in our Skinner Superstars. A donation packet can be found here. Contact Ms. Ranftl at
kranftl@gmail.com
with any questions.
Volunteers will earn Free Book Coupons as a "thank you" for helping!

Younger siblings are welcome to join adult volunteers.

All amounts of help are appreciated, from an hour to all day!
Volunteers are needed on the following days:
Date and Time

Type of Help Needed






Monday, November 10th

9am-3:45pm

Book Fair Preview (Help students create their wish lists.)

Wednesday, November 12th

12pm-6pm

Report Card Pick Up Day- Stop by to shop the book fair and help grow your child's classroom library with Book Fair Gift Certificates.

**Help is needed running the cash register and Popular Items table this day!**

Thursday, Nov. 13th -Wednesday, Nov. 19th

8:45am -3:45pm

Student Shopping Days (Help students select books and check out, run "Popular Items" table, and restock the books.)

Thursday, Nov. 20th

9am- 3:45pm

Pack Up Book Fair

(Help pack up unsold books and place final book orders.)
9am - 11am on Wednesday, November 12th. Please contact Joey Lynn Pinaglia (joeylynn76@gmail.com) if you are able to help.

Thank you for your support.



All funds are due by 11/17 to ensure a delivery of the candles the week before holiday break.

40% of funds raised go back to the Skinner Superstars whether in the classrooms, computer programs, i.e. IXL/Achieve 3000, field trips, projects, etc....



We need parent volunteers to help deliver items to classrooms

for students to take home, parents please note depending on orders, you may have to come pick up from the child's class.

To volunteer or ask questions, please contact Stephanie Majca @ s_majca@hotmail.com
Show your appreciation for your Skinner Superstars, Skinner Parents, or their Superstar Teachers for a Successful 1st quarter.
Please stop by the fundraising table on report card pickup between
Noon-6PM
and purchase a carnation for $2
OR
for $3 more add a Starbucks Frappuccino bottled drink. Cards will be available for you to write an encouraging note to your Superstar. You can also purchase snacks from the Goody Store. All proceeds will support the 8th grade Washington, D.C. trip.
G111 Thank You
Gallery 111 would like to say THANK YOU to The Hughes Foundation for their very generous donation. It is because of donations like this that Gallery 111 can sponsor such incredible arts programming!

,we will begin selling Lou Malnati's frozen pizza coupons. The coupons are $13 and are good for a 9" frozen pizza (cheese, sausage, pepperoni, or spinach). The pizza can be picked up at any Lou Malnati's location. The pizza coupons will be available for purchase at the after-school Goody store and during Parent-Teacher conferences.
Student Council Election Results
Congratulations to our 2014/15 Student Council representatives:
Historian: Katelyn M.
Secretary: Jeffrey R.
Treasurer: Christine M.
Vice-President: Dashaun E.
President: Avery B.
Congratulations to our Cabinet members: Sahara T., Trenton C., Mairi G., Spencer H., Olive R., Arrick J., Anicia M. And a heart felt thank you to all our candidates - you did a WONDERFUL job on your campaigns. Great job.
5th and 7th/8th Boys Basketball Record Double Tournament
Wins!
Congratulations to the 5th grade and the 7th/8th grade Skinner West Boys Basketball teams! Both teams participated in this past weekend's Spooktacular Tournament in Wheaton and won all of their games to win 1st place for their categories. Led by Coaches Brandon Lomax and Coach Randy, our Superstars showed great team work, smart playing, and dedication to bring home the wins. Bravo to each of them as they proudly wear those winning medals !
Submit Yearbook Photos!


While photos of special Skinner memories CANNOT be emailed to Ms. Growe, we have received a log in and activation code for Skinner West photos for the 2014-2015 school year. Parents have the option of up-loading photos to a community folder at the following website:

http://www.community.lifetouch.com

Enter our school access code: AUNCTL

Each parent can create his/her log-in and password at this website and up-load school pictures throughout the year (field trips, Halloween, holiday parties, primary chorus...)

Our goal is to include photos of all our students, so when Ms. Growe begins to put together the yearbook, it would be extremely helpful to have more photos to choose from, especially from activities/events that she did not get to attend. Teachers and parents, make sure you have media consent forms. They can be downloaded here. Thanks for your support of our students!
Apply for 2015-16 School Year
Want to apply for testing for your elementary school child for the 2015-16 school year?
Read on for information on applying to Regional Gifted Schools, Classical Schools, International Gifted Programs, and Academic Centers:
If you would like to apply to these schools using the online application process, your first step is to open an account and request a Personal Identification Number at the online site,
www.apply.cps.edu
. The PIN will be mailed to your home address.