Weekly Update
Tuesday, March 3rd

Friends of Skinner West (FOSW)
Committee Meeting
9:00am
Cafeteria

LSC School Improvement Committee
4:30pm

===================
CPS MENUS
CPS School Calendar
2014 -2015
CPS School Calendar

2015-2016
==================
Neighborhood News


What's Happening in the West Loop? Visit the

==================
Did you miss last week's Week-At-A-Glance e-newsletter? Click
here
to catch up on a must-read!
==================
Does your Superstar have an accomplishment or honorable mention you would like to submit to the newsletter?
Reply to this email or email us
==================
ONGOING FUNDRAISERS
Are you supporting Skinner through these NO additional cost fundraisers?
SUPPORT OUR SCHOOL and Share this with Family and Friends!
===================
Amazon.com
http://smile.amazon.com/ch/36-3490221
0.5% of eligible Smile purchases go to Skinner West!
==================
Box Tops/ Labels for Education
Collect everyday labels from groceries to earn points and funds for our school library


==================

e-Scrip
Visit
www.escrip.com
to designate your eScrip accounts to Mark T. Skinner. A percentage of your purchases go to the school. However, you must renew your e-Scrip
annually
. Look out for special bonus days too!

==================


Target
1% goes to Skinner on ALL purchases made with Target Card (additional 5% all purchases for you!)
Designate Skinner Classical as your school
==================
Mamapedia
5% of purchases go to Mark T. Skinner Classical School (Code A5BY)
==================
=====================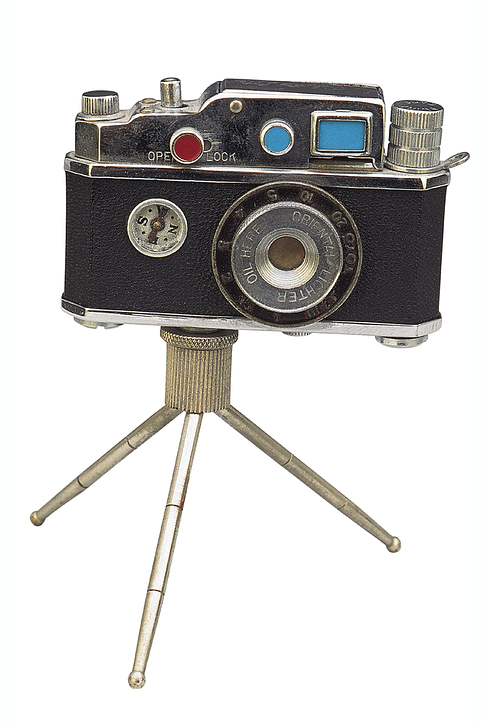 Please submit pictures from any Skinner West events (concerts, parties, presentations etc) to skinnerwest@gmail.com.
We prefer .jpg or .gif files of up to 350kb.
Put your child's name on the Skinner Marquee!
Looking for a unique Way to Say "Happy Birthday" to Your Child? Surprise your child with an electronic greeting on the Skinner West marquee for only $25.

In addition, a birthday greeting will be sent to your child via the intercom during morning announcements . All proceeds will help our Skinner 8th graders go to Washington DC.
Complete the announcement request form - click here
Enclose $25 cash or check to Skinner West with the form
Turn the form into Room 320 or 326
All forms must be turned in at least one week prior to your requested date.
Your child's birthday announcement will run for 24 hours. If your child's birthday falls on a weekend, the announcement will run the Friday before.
It's Cookie Dough Fundraising Time!


The PTO is hosting our best and most profitable fundraiser! The Cookie Dough fundraiser runs from 2/23-3/11 to ensure delivery for report card pick-up day. Packets were scheduled to be sent home with students
on Wednesday

. If you haven't received one,
extra packets can be found in the files near the elevator or in the main office (on the desk when you walk in.)

All funds are due by 3/11 to ensure a delivery of cookie dough for report card pick up day.

The funds raised go back to our Skinner Superstars whether in the classrooms, access to computer programs (IXL/Achieve 3000), field trips, special projects, etc.
Parent volunteers are needed to help deliver items to the classroom. Please contact Stephanie Majca @ s_majca@hotmail.com if you have questions or can volunteer.
Spotlight on Skinner Staff - Mr. Bissell
This week starts a series of articles about our newest staff members. Mr. Bissell is pursuing his Masters in Education at Roosevelt University, but more importantly he is having a great time student teaching in Mr. Lew's 5th grade classroom! He is originally from Tacoma, Washington and attended college at Wesleyan University. Prior to his time at Skinner, Mr. Bissell wrote and blogged about Seattle elections, worked in the Washington state Legislature, and taught math in Massachusetts. You might find him riding his bike around the city, swimming in Lake Michigan (in the summer), watching soccer and reading about history.
Classroom Connections - 3rd Grade Mrs. Christiansen
Maya Angelou once said, "Words mean more than what is set down on paper. It takes the human voice to infuse them with deeper meaning."
Indeed that is the truth. Words came to life on Wednesday, February 25th at Skinner West Elementary School as the second floor hallway was turned into a one-of-a-kind African American Hero Wax Museum. We had artists, literary geniuses, scientists, athletes, politicians, civil rights leaders and activists, and entertainers filling the hallway. Parents, students, teachers, and friends came out to see our Superstars in action.
The third grade students have spent the last several weeks researching and becoming experts on an African American Hero of their choice. After their investigations were complete, they had to take the information they learned and turn it into a first person speech to present during the Wax Museum. Our heroes were still as statues and only came to life once their buttons were pushed by a museum goer.
All who attended were incredibly impressed with the amount of information our students were able to memorize and express in such unique ways. Congratulations to the Third Graders for a job well done. You made your teachers and school very proud!
Skinner Superstar "Mathlete" Competition
On Saturday, 2/21/015, Skinner "Mathletes" competed in the MathCounts - Chicago Chapter competition at the CNA building in downtown Chicago. Congratulations to Ethan B., Andrew B., Abhi G., and Faizi T., for proudly representing Skinner West as "Mathletes" in this competition.
Skinner took 2nd Place as a team in their division and Abhi G. finished 1st in the division for the individual portion of the competition. Abhi also finished in 2nd place overall in the Countdown portion of the competition.
What is even more impressive, is these "Mathletes" are 6th graders and this competition is for 6th through 8th grade students. The boys did a terrific job, please congratulate them when you see them! Congratulations!!
Thank You 5th/ 6th Skinner West Boys' Basketball Team
for Another AMAZING CPS Season!
THANK YOU to the 5th/6th Boys Basketball team for yet another AMAZING season!
After an undefeated regular season to win the Chicago Public School (CPS) Network 6 Championship, the team won their playoff games to reach the Final Four (their 2nd year in a row)! However,

Tuesday

night was the end of their CPS Final Four journey, losing 19 to 21 in a tough game against Disney II.
Coach Lomax and the team have much to be proud of, as these Skinner West Superstars demonstrated leadership, poise, perseverance, and a strong TEAM mentality.
Congratulations to Coach Lomax and all the members of the 5th/ 6th Skinner West CPS Boys Basketball Team:
| | | |
| --- | --- | --- |
| Amari B. | Micai H. | Romell F. |
| Cleveland H. | Gabriel W. | Benjamin K. |
| Isaiah Y. | Ethan B. | Thomas H. |
| Joshua A. | Michael B. | Keshan R. |
| Xavier A. | Austin F. | James G. |
| | | Joseph E. |
Skinner Ski & Splash Day Recap
Thank you to all Skinner families who participated in the 7th annual ski trip! Families and friends braved the slopes by day and enjoyed some much deserved R&R by night in the hot tub at Timber Ridge or the steam room at the Wellness Spa! Fun was had by all! See you on the slopes in 2016! :)
Parking and Drop Off Reminders
Parents- Avoid a Ticket and Keep Our Students Safe!
Drop Off and Pick Up


* Please do not block any driveways in the community area, double park or block a crosswalk while dropping off or picking up your child.


* In the morning the Monroe Street side is a "kiss & go" (drive up- drop off and drive away) area. Please do not park there - even temporarily. Other parents need to be able to use this area to drop off their children. Find parking in another area if you are going to exit your car for ANY period of time.


* After school, the Monroe Street side is reserved for the bus lane. There is no parking or area to wait for your child.


* Do not park on the Adams Street side directly in front of the school in the mornings. The Adams side is used for school bus drop-off only.


* In the evening, the Adams street side school parking zone is a "pick up & drive away" area. Do not leave your car for extended periods of time. Please find legal parking in other areas if you are going to exit your car for ANY period of time.



Parking Lot


* Our parking lot has limited spaces and is for SKINNER STAFF ONLY. Please do not park in the staff lot or block other cars. It is permit parking only! All non-permit cars will be towed.
Lastly, thank you to our parent and teacher volunteers that work hard to keep our children safe as they walk across the busy crosswalks on both the Monroe & Adams Street side. As a community we all play an active role in keeping those crosswalks safe.
"State of Skinner West School Report" Moved to 3/17 LSC Meeting
Principal Clark's State of Skinner West School Report will be moved to the March 17th LSC meeting due to Chicago elections (we anticipate low turnout at the LSC meeting as a result of the elections.) Please note, the February 24th LSC meeting will still take place.
School Improvement Committee Meeting Minutes
The next Skinner School Improvement Committee (SIC) meeting is scheduled for March 3rd at 4:30pm. Please find the February minutes
here
. All parents are invited to attend - We need your participation! The remaining SIC meetings for the school year are as follows:
April 14, 4:30pm
May 5, 6:00pm
Please go to
this link
to see updates on our school website relating to the School Improvement Committee.
School Safety Reminder

In accordance with CPS safety policy, all parents must sign in at the security desk in order to enter the school building. Parents should always enter on the Adams Street side. Parents should not be moving about the school without a visitor's badge. If a parent needs to see a teacher without a scheduled appointment, then the parent must get clearance from the main office . The office receptionist will check with the teacher to see if the teacher is available to meet with the parent. Under no circumstance should a parent enter a classroom without the teacher present or without a prior appointment. Let's all work together to help keep our school safe and limit classroom interruptions while the teacher is conducting instruction.