Weekly Update
Gallery 111: Student Art Social

5:00pm-7:00pm
Skinner Ski & Splash Day
Payment/Permission Slips Due
Tuesday, February 10th
School Improvement Committee Meeting
6:00pm
Wednesday,February 11th
Report Cards and Winter NWEA scores go home
===================
CPS MENUS
CPS School Calendar
2014 -2015
CPS School Calendar

2015-2016
==================
Neighborhood News


What's Happening in the West Loop? Visit the

==================
Did you miss last week's Week-At-A-Glance e-newsletter? Click
here
to catch up on a must-read!
==================
Does your Superstar have an accomplishment or honorable mention you would like to submit to the newsletter?
Reply to this email or email us
==================
ONGOING FUNDRAISERS
Are you supporting Skinner through these NO additional cost fundraisers?
SUPPORT OUR SCHOOL and Share this with Family and Friends!
===================
Amazon.com
http://smile.amazon.com/ch/36-3490221
0.5% of eligible Smile purchases go to Skinner West!
==================
Box Tops/ Labels for Education
Collect everyday labels from groceries to earn points and funds for our school library


==================

e-Scrip
Visit
www.escrip.com
to designate your eScrip accounts to Mark T. Skinner. A percentage of your purchases go to the school. However, you must renew your e-Scrip
annually
. Look out for special bonus days too!

==================


Target
1% goes to Skinner on ALL purchases made with Target Card (additional 5% all purchases for you!)
Designate Skinner Classical as your school
==================
Mamapedia
5% of purchases go to Mark T. Skinner Classical School (Code A5BY)
==================
=====================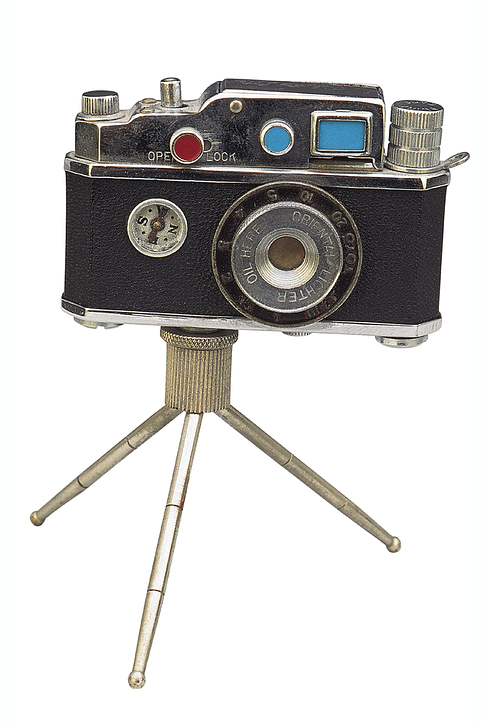 Please submit pictures from any Skinner West events (concerts, parties, presentations etc) to skinnerwest@gmail.com.
We prefer .jpg or .gif files of up to 350kb.
New 6-8th Grade Pajama Jam Date!
PAJAMA JAM
has been rescheduled to
Friday, February
20th to avoid potential conflicts with our Gallery 111 event. Permission slips and money need to be turned in by
Wednesday, February 18th
. Click
here
to download the permission slip (note the date on the
Top
of the flyer).
Valentine's Day Teddy Grahams go on sale next week to support our 8th grade class trip to Washington, D.C.. Purchase your Teddy Graham in the morning or after school for $1.00. Deliveries will take place during lunch.
Thank you FOSW!



Skinner Basketball Team Success!




5/6 Girls are District Champs

5/6 Boys Advance to Elite 8 Playoffs




Congratulations again to the 5/6 Boys Basketball Team, who played Manierre School Wednesday, winning with a score 27 to 8. The team advances to the next round, the Elite 8, playing Edison Park on

Tuesday, February 10th

time TBA @ Jenner Academy.

The 5/6 Girls Basketball team played South Loop Thursday and won 15 to 8....We are proud of our District champions! The team advances to the next round, Wednesday, February 11th time TBA @ Jenner Academy

Congratulations to all our Superstars, including our 7/8 Girls Basketball team for a great season, representing our school and demonstrating great team spirit!

As exact game times are unknown at press time, please check our calendar on the website to find the latest information at


http://skinnerwest.cps.k12.il.us for all the details on their next playoff game --- and come out and support the team!

Do you know a moneysmart kid?
We are excited to announce the 2015 Money Smart Kid Essay contest being held in the Chicagoland area. In an effort to promote the essay contest (and generous prizes!) we would like for our partners to promote the essay contests within their communities. The 2015 Money Smart Kid Essay Question is:
· What is the biggest obstacle to saving your money? What technological and/or banking solutions might help you and your friends begin to save?
Submissions are to be postmarked by March 9, 2015. Click here for more information.
Thank you, Ms. Exline Banks for 20 Years at Skinner!
Ms. Banks, head clerk in our Skinner front office, is retiring after twenty years of service to our school. This Friday, January 29, 2015, is Ms. Banks last day at Skinner West. Over the years, Ms. Banks handled all things clerical for CPS including purchase orders, substitute teachers, attendance, grade book, office records, transportation, magnet school entrance, sibling lottery verification and payroll. Teachers, staff, students and parents will miss Ms. Banks very much ! Our administrative team greatly appreciates her years of dedication, loyalty , professionalism and commitment to the Skinner spirit. Exline looks forward to spending more time with her father and two daughters, Rania and Samera, and pursuing her personal goals. We wish her a happy, happy retirement !
Principal Clark's Report
Local School Council Meeting
The Principal's Report is prepared monthly by Mrs. Deborah Clark, Mark T. Skinner Elementary School Principal. These reports are presented at the Local School Council (LSC) monthly meetings and discussed.

Parents, click on this link for a copy of the Principal's Report from January 27, 2015.
The next LSC Meeting is on February 24, 2015 @ 6:30pm. All parents are invited - and encouraged - to attend. At the February meeting, Principal Clark will give the State of School Report which will discuss the results of our school's test scores, ranking, and details of the school's curriculum.
School Improvement Committee Needs You!
The next Skinner School Improvement Committee (SIC) meeting is scheduled for February 10th, 2015 at 6:00pm. All parents are invited to attend. The remaining SIC meetings for the school year are as follows.

March 3, 4:30pm
April 14, 4:30pm
May 5, 6:00pm
Please go to
this link
to see updates on our school website relating to the School Improvement Committee.
Student Council Updates
In the Valentine's Day spirit, we will be having Teddy Grahams for sale. They will be sold for $1 on February 9-13 in the mornings before school and after school. The $1 will get you a Teddy Graham package, a card for a secret message inside, and a delivery to the person who you bought it for.
On Friday, February 6, for our 6th-8th graders, there will be a Pajama Jam. There is a $7 entrance fee and that gets you 2 slices of pizza and a drink. We will be watching The Lion King in the gym and wearing our pajamas. We hope to see you there!!!
Your Friendly Student Council Historian,
Katelyn M.
The Skinner West Debate Team participated in the Chicago Middle School Debate League's third tournament of the 2014-2015 season on Saturday, Jan. 24 at the Chicago High School for Agricultural Science.
The overall topic for the year is:
'Ocean Exploration and Development'
, and the cases being debated at this Tournament were
'
Aquaculture', 'Oil Exploration' and 'Wind Power'.
The following debaters won individual speaker awards:
JV
Aysia G - 6th place
Avery B - 8th place
Ruthie Z - 10th place

The following teams won team awards:
JV
Spencer H/Avery B - 1st place
Novice
Jada M/Ruthie Z - 2nd place
Congratulations to Skinner West Debate Team!

Congratulations to our Skinner Science Superstars!
Congratulations to 8th Graders: Suki C., Justine Y., Iman A., and Ariane O.; 7th Grader: Timothy F.; and 6th Grader: Xander B. for successfully representing us at the 2015 Chicago Regional Science Fair on Friday January 23rd. Xander received the Outstanding Recognition award for his project Less Mess S'More Stick and will be moving on to the 6th grade celebratory luncheon. Suki and Justine received the Excellent Award for their project Pop, pop......pop! Iman, Ariane, and Timothy received the Honorable Mention award for their projects. Way to go Skinner Superstars! We are all very proud of you.
Gallery 111's Art Show - Feb. 6th
Please plan on joining us Friday, February 6th from 5-7pm at Skinner - 2nd floor landing for a student art social. We will have all artwork from the contest on display, crafts, button making, pizza, and so much more!
We will also be featuring our fabulous Glee club with a special performance and a representative will be showcasing the mural project and ways to get involved.
Come to learn more about this exciting venture!
Skinner West Ski and Splash Day
Snow snow is in the air! The ski trip is fast approaching! ALL payments and slips are due Friday February 6th to the school office. We will not be accepting late payments beyond that point or at the ski lodge. Hope to see many of you there!
Superstars in the News . . .
Many thanks to Superstar Emmy! (2nd grade). She took matters in her own hands and collected 3 bags of trash this past weekend.
When the snow melted, it exposed a lot of trash visible in the school yard. Don't forget to remind your Skinner students to help keep our school grounds litter free by throwing trash in the designated bins.
2015-16 School Year Calendar
The 2015-16 Chicago Public School Year Calendar has been announced.
Noteworthy dates include:
First Day of School: Sept. 8, 2015
Winter Break:

Dec. 21, 2015

to

Jan. 1, 2016

Spring Break:

April 18 -

22, 2016

The school year ends June 21, 2016
Please review the
calendar
for the complete schedule.