Weekly Update
Friday, March 27th

3rd - 7th Grade PARCC Testing

3rd - 5th Grade 3-on-3 Basketball Tournament


Monday, March 30th

3rd - 7th Grade PARCC Testing



Tuesday, March 31st

Last Day for Skinner West Survey



Friday, April 3rd

No School
School Improvement Day

April 6th-10th
SPRING BREAK
===================

Put your child's name on the Skinner Marquee!
Looking for a unique Way to Say "Happy Birthday" to Your Child? Surprise your child with an electronic greeting on the Skinner West marquee for only $25.

In addition, a birthday greeting will be sent to your child via the intercom during morning announcements . All proceeds will help our Skinner 8th graders go to Washington DC.
Complete the announcement request form - click here
Enclose $25 cash or check to Skinner West with the form
Turn the form into Room 320 or 326
All forms must be turned in at least one week prior to your requested date.
Your child's birthday announcement will run for 24 hours. If your child's birthday falls on a weekend, the announcement will run the Friday before.
===================
CPS MENUS
CPS School Calendar
2014 -2015
CPS School Calendar

2015-2016
==================
Neighborhood News


What's Happening in the West Loop? Visit the

==================
Did you miss last week's Week-At-A-Glance e-newsletter? Click
here
to catch up on a must-read!
==================
Does your Superstar have an accomplishment or honorable mention you would like to submit to the newsletter?
Reply to this email or email us
==================
ONGOING FUNDRAISERS
Are you supporting Skinner through these NO additional cost fundraisers?
SUPPORT OUR SCHOOL and Share this with Family and Friends!
===================
Amazon.com
http://smile.amazon.com/ch/36-3490221
0.5% of eligible Smile purchases go to Skinner West!
==================
Box Tops/ Labels for Education
Collect everyday labels from groceries to earn points and funds for our school library


==================

e-Scrip
Visit
www.escrip.com
to designate your eScrip accounts to Mark T. Skinner. A percentage of your purchases go to the school. However, you must renew your e-Scrip
annually
. Look out for special bonus days too!

==================


Target
1% goes to Skinner on ALL purchases made with Target Card (additional 5% all purchases for you!)
Designate Skinner Classical as your school
==================
Mamapedia
5% of purchases go to Mark T. Skinner Classical School (Code A5BY)
==================
=====================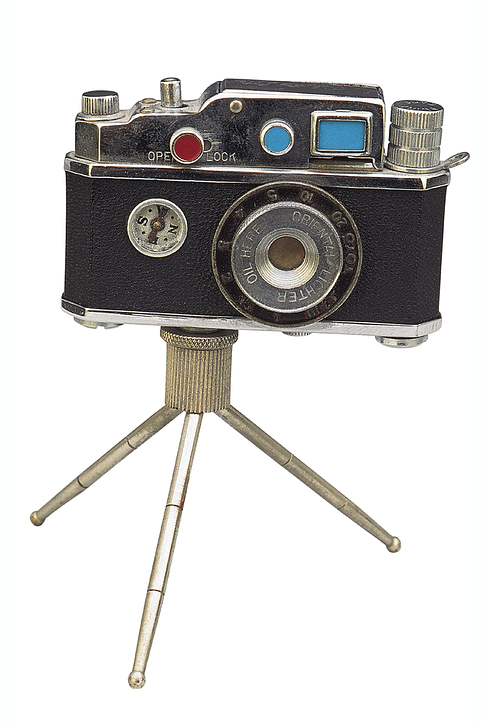 Please submit pictures from any Skinner West events (concerts, parties, presentations etc) to skinnerwest@gmail.com.
We prefer .jpg or .gif files of up to 350kb.
Saturday, March 21st, Skinner Superstar Students, Leon C. (3rd grade), Rolando V. (3rd grade), Evan H. (2nd grade), and Jaylen J. (2nd grade) competed in a chess tournament at Chesterbrook Academy in Naperville. These chess masters took home first place in the team division by half a point! This competition was part of the Chess Scholars After School Program here at Skinner. We are very proud of our Superstars!
Your Input Counts!
Please Take the Annual Skinner West Survey
Skinner West Families! We need your opinion to insure we are meeting the needs of our Superstars. Each family (one per family please!) can take this survey in one of two ways:
Online survey via the following link
https://www.surveymonkey.com/r/skinner2015
(PREFERRED method, especially for detailed comments)
OR complete and return the written survey to your homeroom teacher or front office (PLEASE PRINT CLEARLY)
OUR GOAL IS 100% PARTICIPATION!


The survey closes on Tuesday, March 31st.



As you may have read in previous correspondences from our CEO, Barbara Byrd Bennett, all Chicago Public Schools must administer the new state mandated PARCC (Partnership for Assessment of Readiness for College and Careers) assessments. These assessments:
Are aligned to the more rigorous Common Core Standards

Will measure how well students are progressing on what they should know at each grade level

Will also give teachers information on improving instruction and helping individual students.
The PARCC assessments will be given twice a year in reading, writing and math. The first round of assessments for Skinner is scheduled for March 17th-April 2nd. The second round of PARCC will be administered in May. Students in grades 3-5 will take paper and pencil tests and students in grades 6-8 will take on-line assessments. Our testing schedule is as follows:
| | | | |
| --- | --- | --- | --- |
| Grade | Dates | Sessions | Time |
| 8 | March 17, 18, 19 | Reading | 9:30-11:15 |
| 8 | March 20 & 23 | Math | 9:30-11:15 |
| 3,4,5,6,7 | March 24, 25, 26 | Reading | 9:30-11:15 |
| 3,4,5,6,7 | March 27 & 31 | Math | 9:30-11:15 |
| 3-8 | March 25-April 2 | Make-Up Testing | 9:30-11:15 |
In preparation for PARCC assessments, please do the following:
Have your child get a good night's rest

Have your child eat a good breakfast on the mornings of testing, and arrive to school on time. Students who are tardy will work in the library until the test session is over, and make up any test sessions missed during the make-up testing scheduled time

Please bring 2-3 #2 pencils for testing dates (Grades 3-5th)

Let your child know that you have confidence in his/her ability to do his/her best

Students in grades 4-8 should bring their calculators for use during testing
Thank you for your continued cooperation and support in making this testing experience successful for your child.
Introducing... The Skinner West Spring Book Bazaar


The Skinner West Spring Book Bazaar will be a used book sale that allows students and families to donate items they are no longer using, and purchase new-to-you books and items for a very low price. All proceeds will be used to add new materials to the Skinner West Library.
We are looking for donations of used books for all age levels (Baby books-Adult), audio books, educational toys and games, puzzles, activity books, stationary, and all other fun learning materials. Anything your family has finished using, grown tired of, or your children have outgrown! Donations of small garage sale style stickers or blue painter's tape would also be appreciated for price tag labeling.
Donations can be dropped off in the Library throughout the month of April . Please label your donation with your child's name and room number. All families that donate will receive a thank you voucher that will be redeemable at the Book Bazaar.
Parking and Drop Off Reminders
Parents- Avoid a Ticket and Keep Our Students Safe!
Drop Off and Pick Up


* Please do not block any driveways in the community area, double park or block a crosswalk while dropping off or picking up your child.


* In the morning the Monroe Street side is a "kiss & go" (drive up- drop off and drive away) area. Please do not park there - even temporarily. Other parents need to be able to use this area to drop off their children. Find parking in another area if you are going to exit your car for ANY period of time.


* After school, the Monroe Street side is reserved for the bus lane. There is no parking or area to wait for your child.


* Do not park on the Adams Street side directly in front of the school in the mornings. The Adams side is used for school bus drop-off only.


* In the evening, the Adams street side school parking zone is a "pick up & drive away" area. Do not leave your car for extended periods of time. Please find legal parking in other areas if you are going to exit your car for ANY period of time.



Parking Lot


* Our parking lot has limited spaces and is for SKINNER STAFF ONLY. Please do not park in the staff lot or block other cars. It is permit parking only! All non-permit cars will be towed.
Lastly, thank you to our parent and teacher volunteers that work hard to keep our children safe as they walk across the busy crosswalks on both the Monroe & Adams Street side. As a community we all play an active role in keeping those crosswalks safe.
School Safety Reminder

In accordance with CPS safety policy, all parents must sign in at the security desk in order to enter the school building. Parents should always enter on the Adams Street side. Parents should not be moving about the school without a visitor's badge. If a parent needs to see a teacher without a scheduled appointment, then the parent must get clearance from the main office . The office receptionist will check with the teacher to see if the teacher is available to meet with the parent. Under no circumstance should a parent enter a classroom without the teacher present or without a prior appointment. Let's all work together to help keep our school safe and limit classroom interruptions while the teacher is conducting instruction.