Weekly Update
Saturday, May 16th
12th Annual Gallery 111
No Art Left Behind Gala
7:00pm

Sunday, May 17th
Online Bookfair Ends

Tuesday, May 19th
PTO Meeting
5:30pm

LSC Meeting
6:30pm

NWEA Testing Begins
===================

Put your child's name on the Skinner Marquee!
Looking for a unique Way to Say "Happy Birthday" to Your Child? Surprise your child with an electronic greeting on the Skinner West marquee for only $25.

In addition, a birthday greeting will be sent to your child via the intercom during morning announcements . All proceeds will help our Skinner 8th graders go to Washington DC.
Complete the announcement request form - click here
Enclose $25 cash or check to Skinner West with the form
Turn the form into Room 320 or 326
All forms must be turned in at least one week prior to your requested date.
Your child's birthday announcement will run for 24 hours. If your child's birthday falls on a weekend, the announcement will run the Friday before.
===================
CPS MENUS
CPS School Calendar
2014 -2015
CPS School Calendar

2015-2016
==================
Neighborhood News


What's Happening in the West Loop? Visit the

==================
Did you miss last week's Week-At-A-Glance e-newsletter? Click
here
to catch up on a must-read!
==================
Does your Superstar have an accomplishment or honorable mention you would like to submit to the newsletter?
Reply to this email or email us
==================
ONGOING FUNDRAISERS
Are you supporting Skinner through these NO additional cost fundraisers?
SUPPORT OUR SCHOOL and Share this with Family and Friends!
===================
Amazon.com
http://smile.amazon.com/ch/36-3490221
0.5% of eligible Smile purchases go to Skinner West!
==================
Box Tops/ Labels for Education
Collect everyday labels from groceries to earn points and funds for our school library


==================

e-Scrip
Visit
www.escrip.com
to designate your eScrip accounts to Mark T. Skinner. A percentage of your purchases go to the school. However, you must renew your e-Scrip
annually
. Look out for special bonus days too!

==================


Target
1% goes to Skinner on ALL purchases made with Target Card (additional 5% all purchases for you!)
Designate Skinner Classical as your school
==================
Mamapedia
5% of purchases go to Mark T. Skinner Classical School (Code A5BY)
==================
=====================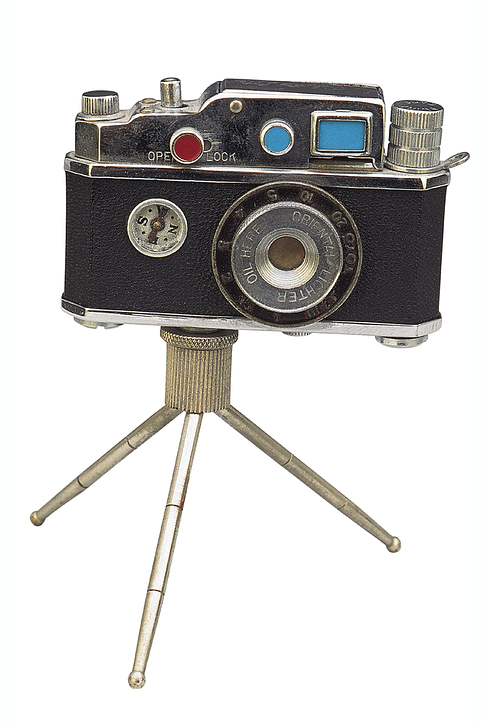 Please submit pictures from any Skinner West events (concerts, parties, presentations etc) to skinnerwest@gmail.com.
We prefer .jpg or .gif files of up to 350kb.
Gallery 111's Annual Gala is this Saturday!
May 16, 2015 from 7pm-10pm
The Lofts at 406 N. Aberdeen
You are invited to the 12th annual "No Art Left Behind" Gala benefiting Gallery 111, an organization that funds create arts programming for Skinner West Elementary.
Join us for an evening of fundraising, food, music and drinks all for a good cause!
Pre-sale tickets: $50 ($60 at the door)
Purchase tickets here!
Wonder why you should support our annual
Gallery 111 Gala
?
Skinner's 2nd & 4th graders are working with
Hand On Stanzas
in a 20 week residency. Poet-in-Residence, Larry O Dean brings in a published poem to discuss with the students, uses that as a prom
pt for the students to write original work, and then perform. Each week he publishes several exemplary poems from each class on the Skinner West Hands On Stanzas blog.
Our 5th & 6th graders started their 10 week drama residency with Emerald City which has strong literacy ties and heavily aligns with school curriculum. A performance is in the works!
7th & 8th grade have begin working with Green Star Movement, making tiles and working on the design for our outdoor Mosaic!
Kindergarten are learning about drama through stories and music in their 4 week residency and 1st grade starts next week learning dances from around the world with May I Have This Dance!
Mobile bidding is available this year!
Please remember to bring a fully charged
cell phone to the event!
No cell phone? No problem! Team members dressed in red will be present to act as your personal shopper.
Back to Top
All-School Online Book Fair
Books for all ages (toddler-young adult) will be available at our Spring Online Book Fair!
When: May 1st-17th
Where: scholastic.com/fair
What: Picture books, leveled readers, early chapter books, classics, non-fiction, activity books, young adult titles, advanced Lexiles and more!
How: Visit scholastic.com/fair and select Skinner West Elementary School. Shop online and make your purchase.
Your purchase will ship to the school and be delivered to your child's classroom 7-10 days after the end of the online fair.
Important Library Reminders!
Used Book Sale!
The last day to donate books for the Used Book Sale is
Tuesday, May 26th
. Volunteers are needed
June 2-4
to help organize and run the Used Book Sale. If you would like to volunteer, please contact Ms. Ranftl at
kranftl@gmail.com
!
Birthday Book Club
Throughout the past week, spring semester Birthday Book Club participants have been selecting their books and taking their choice home to enjoy. Please return the Birthday Book Club books by
May 29th
so the book dedicated in your child's honor can be added to the library collection and shared with their friends!
Look for your Book!
Please help your child locate any missing library books and return them by
Friday, May 29th
. Green library notices detailing missing books have been going home throughout the year, and will be sent home again next week. It is CPS policy that all library books must be returned or payed for before students can receive their final grades. If you cannot find your child's missing book, please submit the missing book fee by
June 4th
to replace the title. Please send exact change or a check made out to Skinner West Elementary School.
The majority of Skinner West library books are hardcover, library bound titles purchased from a book vendor. Library bound books go through a special process that makes them sturdier and able to withstand many, many uses. Our library bound books also come with library processing- computer records for our scanning system, bar code labels, spine labels, plastic over the dust covers, etc. If your child has lost a library bound book, the school must replace it though an approved vendor so it will have the correct processing.
If you have a question or concern about the replacement fee of a book, please contact Ms. Ranftl at
kranftl@gmail.com
.
Back to Top
Don't Forget!
4th Quarter STAR Payments are due
- Only cash, checks and PayPal receipts will be accepted at the STAR desk
- You will receive a receipt for cash and check payments
- If you would like to pay online, visit our PayPal page - more information can be found
here
- Please make sure your child's name is printed on your PayPal receipt
Don't Forget!
Friday, May 22nd is student council spirit day! Here are the designated colors by grade:
| | | |
| --- | --- | --- |
| KDG: Red | 1st: Blue | 2nd: Purple |
| 3rd: Green | 4th: Orange | 5th: White |
| 6th: Yellow | 7th: Pink | 8th: Black |
Congratulations Superstars!


Several of our 2nd and 4th grade students participated in the Hands on Stanza All Schools Reading on April 29th at the Chicago Cultural Center.
Our students did an amazing job. Congratulations to:


Did you know some Box Tops expire June 1st? Send in any and all Box Tops by Tuesday, May 26 so they can be counted and mailed in before this expiration date! Please continue collecting Box Tops throughout the summer months- they can be turned in next school year or mailed to the school, care of Ms. Ranftl.
Classroom Connection :
Spanish 6th Grade Reading of Novel "Pobre Ana"


Skinner West is one of the few schools in the city of Chicago that has a foreign language
program. Because of this, students take their foreign language experience very seriously,
especially the ones in 6th grade Spanish.
After the introduction of a few hundred words during their 5th grade experience, as well as the introduction of basic grammatical concepts, students are ready to go and read their firstSpanish novel. It is called "Pobre Ana". It is about an American teenager who travels to Mexico as a student, and how her experience reshape herself and teaches her to
appreciate who she is as well as what she has.
One of the strong outcomes after the reading of each chapter is to develop strong writing skills. Students are required to rewrite each chapter with the use of the notes they gathered in English, as well as vocabulary being introduced. Another required assignment gears more towards exploiting students' artistic skills. Students are to create a storyboard (comic
strip) that will represent all of the main events that happened in each individual chapter. As
it can be noted, the two assignments mentioned above allow different students with different
skills to reflect upon their understanding of the same events. This ensures everybody get to
express what they understand.
In the following two years, students in 6th grade will read two more novels, one each school year. By the time they graduate, they will have a vocabulary base of 1,200 to 1,400 words and a strong foundation of grammar structure. Several students in our graduating class this year will be placed at a higher level of Spanish when moving to High School. We are proud
to mention that some of them will even be place at an AP level from the start .
Way to go, Skinner Superstars!
Congratulations to our Skinner Mathletes for winning 3rd place nationwide in the MathCon national math competition!
On Saturday, 4/25/15, Skinner students participated in the MathCon national math competition at UIC.
There were 42 states, 330 schools, and 45,000 students that participated in this math competition resulting in 700 students being invited to compete in the final round.
Participating Skinner students included:
Joseph E.
Asata Y.
Christina L.
Benjamin K.
Sophia C.
Abhinav G.
Martin M.
Andrew B.
Faizi T.
Ryan W.
Len W.
Aaron W.
Skinner finished with the 3rd best average score among all the elementary schools.
Individual student awards included:
5th Grade
Christina L. - 3rd place
6th Grade
Abhi G.- 3rd place
Sophia C. - 7th Place
Faizi T. - 9th place
Congratulations to our Skinner Mathletes!
Congratulations to Alec S. (4th grade) for winning the GOLD award in Chinese Speech Contest!
Our 4th grade superstar Alec Small participated in Chinese Speech Contest for Chicago Public Schools and suburban schools on Saturday 4/25 at Northside College Prep High School. He won the Gold Award in his category. He is one of the youngest contests from his group as well as the only one from a non-language school.
Congratulations Alec, for your achievement! And a BIG thanks to Ms. Kong for all the work and guidance she provided!
DASH for the STASH!
Contest continuing through 5/15/2015
This statewide event is much like a scavenger hunt - but instead of finding objects, you leave answers to quiz questions.
You can play by smart phones or tablet.
Everyone can learn something about investing and one lucky player will win $1,000 for an IRA (Individual Retirement Account).
Thanks to your State Securities Administrator and the Investor Protection Institute.
Click here for more detail!
Gallery 111 is excited to reveal the first steps of the mosaic

- made in partnership with Green Star Movement and our Superstars!
Watch this piece of art develop on the Adams side of the building that will be there for the community to enjoy for years to come!
Our 7th & 8th graders are hard at work making porcelain tiles and helping to layout the design.
News to come on how you can help sponsor a part of this exciting project!
The Track & Field team started up again after spring break!
Both meets will start at
5pm
at Hanson Stadium (5501 W. Fullerton)
Come out and cheer on your Superstars to victory!