Weekly Update
Friday, June 19th
School Spirit Day
Wear Spirit Apparel
Promotion Walk
Last Day of School
Tuesday, June 23
LSC Meeting
6:30
===================

Put your child's name on the Skinner Marquee!
Looking for a unique Way to Say "Happy Birthday" to Your Child? Surprise your child with an electronic greeting on the Skinner West marquee for only $25.

In addition, a birthday greeting will be sent to your child via the intercom during morning announcements . All proceeds will help our Skinner 8th graders go to Washington DC.
Complete the announcement request form - click here
Enclose $25 cash or check to Skinner West with the form
Turn the form into Room 320 or 326
All forms must be turned in at least one week prior to your requested date.
Your child's birthday announcement will run for 24 hours. If your child's birthday falls on a weekend, the announcement will run the Friday before.
===================
CPS MENUS
CPS School Calendar
2014 -2015
CPS School Calendar

2015-2016
==================
Neighborhood News


What's Happening in the West Loop? Visit the

==================
Did you miss last week's Week-At-A-Glance e-newsletter? Click
here
to catch up on a must-read!
==================
Does your Superstar have an accomplishment or honorable mention you would like to submit to the newsletter?
Reply to this email or email us
==================
ONGOING FUNDRAISERS
Are you supporting Skinner through these NO additional cost fundraisers?
SUPPORT OUR SCHOOL and Share this with Family and Friends!
===================
Amazon.com
http://smile.amazon.com/ch/36-3490221
0.5% of eligible Smile purchases go to Skinner West!
==================
Box Tops/ Labels for Education
Collect everyday labels from groceries to earn points and funds for our school library


==================

e-Scrip
Visit
www.escrip.com
to designate your eScrip accounts to Mark T. Skinner. A percentage of your purchases go to the school. However, you must renew your e-Scrip
annually
. Look out for special bonus days too!

==================


Target
1% goes to Skinner on ALL purchases made with Target Card (additional 5% all purchases for you!)
Designate Skinner Classical as your school
==================
Mamapedia
5% of purchases go to Mark T. Skinner Classical School (Code A5BY)
==================
=====================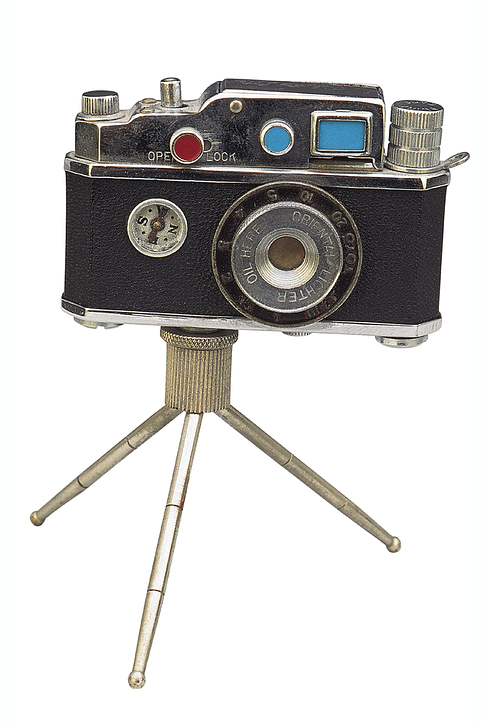 Please submit pictures from any Skinner West events (concerts, parties, presentations etc) to skinnerwest@gmail.com.
We prefer .jpg or .gif files of up to 350kb.
From the Desk of Principal Clark
End of the School Year Letter
It truly has been another wonderful year at Skinner West. This year was filled with academic growth and achievement, art and music enrichments, a wide variety of extracurricular activities, athletic accomplishments and overall Superstar success!
We congratulate our eighth grade graduates and wish them much success in their future. We also say farewell and congratulations to our 26 sixth graders who are moving on to Academic Centers. Our sixth and eighth graders have worked hard during their years at Skinner and we are confident they are prepared for the next step in their academic careers. More information about these commencement ceremonies and the variety of excellent schools our graduates are attending are contained in this newsletter.
Although bittersweet, we wish our fond farewell to
our retiring security officer Mr. Hudson.
We also thank and wish the best of luck to the teachers who are leaving Skinner this year: our 2nd grade teacher Ms.Beaudry , who is moving back to Michigan with her family and our fifth grade teacher, Ms Latasha Stone who is moving to Dallas. We also wish our counselor, Ms Montgomery well as she looks for other opportunities within CPS.
Congratulations to our teachers who will be summer brides: Ms Ramakrishnan, Ms Dalal and Ms Sauer. Congratulations to Ms. Rosenzweig on the birth of her son, Daniel Joshua. Happy summer learning to our teacher who recieved educational travel grants: Ms Bovit, our art teacher to Morocco and Ms. Maatouk, our music teacher to Ghana.
I wish to extend my heartfelt gratitude to each and every one of you for supporting our Superstars this year through volunteering, fundraising, monitoring schoolwork , attending family nights, assembly programs, concerts, field trips, sports activities, parent conferences , LSC committee meetings, and history and science fairs. Thank you to all the parents who help make Skinner such a special school. Included in this newsletter is one last request for this school year for parents to support Skinner by supporting Ms. Maatouk's cause of purchasing instruments from Ghana this summer.
A special thank you to the parents who gave of their time and served as members of the LSC, Friends of Skinner West, PTO, Room Parent, and our Communications Committee. I am so grateful for your dedication to our school.
I wish all of our students, parents and staff a happy , relaxing and fun filled healthy summer.
Here are a few reminders for you before the next school year begins:
The first day of school for the 2015-2016 school year will be Tuesday, September 9th. The school hours will continue to be 8:45am to 3:45 pm.
We will begin e-newsletters again in the late summer. Please look for weekly email reminders to prepare you for the first day of school.
Newsletters will also be posted on our website http://www.skinnersuperstars.org

. If you would like to sign up additional caregivers to the newsletter, please look for the newsletter signup on the left margin of the website. The website will also feature updates to prepare you and your child for school.
Enjoy the summer and see you on September 9th! Thank you again for always showing that Skinner spirit !
Congratulations Class of 2015!
What a memorable year!!! The Class Of 2015 had an impressive year both academically and socially.
It was a busy last few weeks for our 8th graders.
Skinner's 8th Grade Class of 2015 traveled to Washington DC for their class trip. The group toured many memorials and museums throughout the nation's capital including Mount Vernon, Arlington National Cemetery, the Vietnam Memorial, the Holocaust Museum, and the Air and Space Museum. To read more details of their trip click here for an article written by Leonardo F., one of our eighth grade students. The trip was a very fun and educational experience for all.
We would like to give a very special thanks to STERLING BAY who donated $10,000.00 towards our Washington, DC trip and helped make this trip possible.
On June 5, 2015, after returning back to Chicago, the Skinner 8th Graders were treated to the Annual Skinner 8th Grade Luncheon (photos from this memorable event above).
Finally, on the evening of Thursday, June 11th, the 8th graders graduated in a ceremony held at Whitney Young High School. The outgoing 8th grade class has worked exceptionally hard to reach this great achievement. The graduation ceremony was a wonderful celebration of their hard word and success.
According to a parent in attendance, "nothing compares to Skinner West's graduation ceremony and Mrs. Clark highlighted each graduate with a real world but uplifting message delivered with her trademark enthusiasm and warmth."
Congratulations to our graduates for being accepted into the following high schools:
Chicago High School of the Arts, Culver Academies,
De La Salle Institute, Downers Grove North HS,
Guerin College Preparatory HS,
Jones College Preparatory,
Kenwood Academy HS,
Lane Technical HS,
Latin School of Chicago, Lindblom Academy,
Morgan Park HS, Mother McAuley Liberal Arts HS,
Muchin College Preparatory HS,
Northside College Preparatory HS,
Phoenix Military Academy, Von Steuben Metro Science Center,
Walter Payton College Preparatory HS, and
Whitney Young Magnet HS

We wish all of our alumni success in their future endeavors. CONGRATULATIONS!
6th Grade Send-Off
Last week, our 6th Grade Class had the privilege of participating in our annual 6th Grade Send Off. This ceremony is a tradition that stems from the days when Skinner did not have a 7th or an 8th grade, so all students left Skinner at the end of 6th grade. Even though we now have a 7th and an 8th grade here at Skinner, we continue to honor and say good-bye to those students who will be leaving.
Our send-off featured many memorable moments. We had outstanding displays of talent, beautiful speeches, and moving tributes to the many accomplishments of this year's 6th grade class. One of the most important messages from the send-off is that although some of our students may be leaving us next year, they will always be Skinner Superstars at heart.
Good luck to all the students who are leaving us next year to attend the Academic Centers at Whitney Young, Kenwood, Lane Tech and Lindblom, and we look forward to two more years with all the students who remain. It was an amazing 6th grade year, and we wish you all an outstanding 7th grade experience as well!
Kindergarten Graduation
June 15th was a big day for Skinner West Kindergarteners! They have graduated kindergarten and are on their way to 1st grade! "We Share The Rainbow" was the theme of this year's graduation. The day was filled with smiles and celebration as the 6 year olds walked across the stage and shook the hands of Mrs. Clark and Mrs. Robinson before receiving their kindergarten diploma!
Skinner Spring Concerts
This week. Skinner West was filled with music as our Superstars performed in concerts for their classmates and later for parents and community members. The theme of this year's concert was "Africa to America." The students did a fantastic job singing and playing various instruments. Way to go Superstars! Thank you for all the parents who attended these performances and thank you to Ms. Maatouk for all her work to make these concerts and our music program a success.
Help Bring Music from Ghana to Skinner
Letter from Ms. Maatouk
I will be studying West African music and dance in Ghana this summer and would love to bring back some authentic instruments for all the Skinner West students to use. If you can help with any amount of money, please go to my campaign and make a donation!
The link to the page Gift of Music-Ghana to Skinner West is:
Skinner Dance Team Recital
Congrats to the Skinner Stars Dance Team who performed 17 amazing routines this past Friday! Led by Nina-Rose Wardanian, the 45 Skinner Superstars ranging from Kindergarten thru 8th grade showcased amazing techniques in pom, jazz, hip hop, kick, and lyrical. The "team routines" combined pom, jazz and hip hop techniques with stunts and formation changes in their best show to-date! We are so proud of the Superstars!

5th Grade Theater
On June 11th, Skinner West Fifth Graders performed their final presentation of their adaption of The Emperor's New Clothes. This performance was as part of their Read, Write and Act program - an eight week drama and literacy residency program by Emerald City Theatre School. The 5th Graders thoroughly enjoyed this residency program and thank Gallery 111 and its supporters for making this experience possible.
Star Theater Program
Once Upon A Rhyme
This week, on the evening of June 17th, our Skinner West STAR Theater Program presented their amazing production of "Once Upon a Rhythm." The show brought joy and laughter to its entire audience. Congratulations to all of our students who performed and thank you to all who attended the production.
Last Day of School is School Spirit Day
Friday, June 19th, is our last day of school - it is a full day. It will be a School Spirit Day- please have your child wear Skinner gear (Blue Ribbon shirt or school colors). Students will celebrate all their hard work this year. The day will include a "Caught You Doing Something Good" assembly and the annual Promotion Walk. Report cards will be given out to the students to take home.


Congratulations to Mr. Hudson on Retirement
Skinner Will Miss Him!
Mr. Tom Hudson, head security officer for Skinner, is retiring after 26 years of service with the Chicago Public Schools.
For years, Mr. Hudson has been the first person that our students, teachers, parents and visitors see when they walk into Skinner. He has done a wonderful job of keeping our school and our students safe.
Before becoming Skinner's security officer, Mr. Hudson was a boxer, ran marathons, and participated in contact sports. He served in the military for 8 years (U.S. Navy & Air Force), 13 years as a state certified machine specialist, and 25 years with the Chicago Police Department. When asked about his Skinner experience, Mr. Hudson stated that working at Skinner protecting staff and Superstars was most important to him.
Mr. Hudson is looking forward to spending his retirement with his wife, their 6 children and 7 grandchildren. He plans on fishing, bike riding, and traveling - his first destination he hopes will be Niagara Falls.
Skinner t
eachers, staff, students and parents will miss him very much! His service to Skinner is greatly appreciated. We wish him a very happy retirement !
Skinner West Neighborhood Program
Attendance Boundary Policy
In preparation for the upcoming school year, we must remind all parents of children enrolled in our neighborhood program of the CPS attendance boundary policy. This policy is of particular importance to Skinner West as our neighborhood population is growing and the school has quickly run out of space.
The CPS enrollment policy is as follows:
Children enrolled in the Skinner West neighborhood program must live within the attendance boundaries: East to the Chicago River; West to Ashland Avenue; North to Kinzie Ave and South to the Eisenhower Expressway.

If you no longer live within these boundaries, Skinner West is not your neighborhood school. Any parent who has fraudulently registered their child at Skinner as a result of falsification of address will be subject to an immediate transfer to the proper attendance area school.

Students may not, for the sole purpose of enrolling in a particular school, live with adults who are not their parents or legal guardians. If there is a finding that a child is living with an adult who is not the parent or legal guardian that child will be transferred to the school of the attendance area in which the parent or legal guardian lives. Therefore, a student may not live with a grandparent, other relatives or family friends for the purpose of attending Skinner if that relative is not the legal guardian.

Students who were accepted into Skinner West through the sibling lottery process are exempt from attendance boundaries requirements.
If we have a strong suspicion or evidence to believe that a student does not live within the attendance boundaries, the parent will be contacted by Mrs. Clark for address verification and the matter will be turned over to the CPS Law Department for investigation. If any parent is aware of possible violation of the CPS Attendance Boundary Policy for Skinner, please feel free to contact the main office.
It is our vision to continue to provide a high quality education for all of our Superstars within the limited resources that we have which include budgets and space. Thank you for adhering to the CPS attendance boundary policy for Skinner West. If you have any questions, please feel free to contact Mrs. Clark at 534-7790.
2015 Skinner West Survey Results
Thank you to the 179 parents who responded to this year's school survey. We appreciate the valuable feedback about communication, initiatives, programs, curriculum and facilities, We are in the process of reviewing the comments and making adjustments based on your feedback.
Highlights from the survey results (on average) include:
- School communications is "good", with the weekly newsletter and classroom communications scoring the highest
- Fundraising: parents would prefer school sponsored events, donating monetary funds in lieu of selling items and donating to the walkathon
-Homework: the vast majority of parents feel that the amount of homework is sufficient in all grades
- As in any initiative, we recognize the opportunity to improve, as we continue to review comments. We encourage parents to volunteer and offer suggestions to help the school achieve higher standard
- We encourage you to offer your suggestions to us anytime via
skinnerwest@gmail.com
or join us at any volunteer based organization meeting (e.g.PTO, LSC, FOSW, G111, Communications, SIPAA) Learn more
HERE
!
Skinner Track Team
CPS Championships
The Skinner West Girls Track Team had five individuals compete at the CPS Championships over the weekend. They represented Skinner well and were among the fastest girls in the entire city!
We had our 6th grade 4 X 100 team of Kayla W., Nandi M., Corinne S., and Amirah A., place 10th in the city. Alyssa A. from 6th grade placed 9th in the 100m and 10th in the 200m. Great job girls!
5th Grade Trip to Springfield
On Wednesday, June 10th, our Skinner West 5th Graders boarded the buses and headed to our state capital. The 5th Graders visited many of the highlights in Springfield including the Abraham Lincoln Museum, Lincoln's historic home, Lincoln's tomb, and the Illinois Capitol Building. It was very enjoyable and interesting trip. Thank you to the teachers, staff and parents who helped make this trip possible.


K-2 Field Trip to the Zoo
On Tuesday, June 9th, Skinner West Kindergarten, 1st and 2nd Graders took a field trip to the Lincoln Park Zoo. The weather was perfect and the students enjoyed spending the day outside and seeing all the animals on exhibit at Lincoln Park Zoo. Thank you to all the parent volunteers for chaperoning this trip!
Mad Science of Chicago
Summer Camps
Free Open House
Mad Science of Chicago is offering various Summer Camps in several locations throughout the summer. For a list of options, including dates, topics, and a discount code for camp, click HERE.
Mad Science is also celebrating their 10 year anniversary. They are hosting a
free
Open House on June 27, 2015 from 1pm to 4pm at their Chicago location: 1053 N. California. The Open House will feature 10 hands-on science activities. Go
HERE
to view the flyer for more information.