Weekly Update
Friday, June 5th
8th Grade Luncheon

Tuesday, June 9th
K -2 Zoo Fieldtrip
Wednesday, June 10th
5th Grade Trip to Springfield
Thursday, June 11th
8th Grade Graduation
Whitney Young
5:00 pm
Friday, June 12th
1st Grade Fieldtrip
6th Grade Sendoff (Time TBA)
PTO Forum Potluck
Monday, June 15th
Kindergarten Graduation
===================

Put your child's name on the Skinner Marquee!
Looking for a unique Way to Say "Happy Birthday" to Your Child? Surprise your child with an electronic greeting on the Skinner West marquee for only $25.

In addition, a birthday greeting will be sent to your child via the intercom during morning announcements . All proceeds will help our Skinner 8th graders go to Washington DC.
Complete the announcement request form - click here
Enclose $25 cash or check to Skinner West with the form
Turn the form into Room 320 or 326
All forms must be turned in at least one week prior to your requested date.
Your child's birthday announcement will run for 24 hours. If your child's birthday falls on a weekend, the announcement will run the Friday before.
===================
CPS MENUS
CPS School Calendar
2014 -2015
CPS School Calendar

2015-2016
==================
Neighborhood News


What's Happening in the West Loop? Visit the

==================
Did you miss last week's Week-At-A-Glance e-newsletter? Click
here
to catch up on a must-read!
==================
Does your Superstar have an accomplishment or honorable mention you would like to submit to the newsletter?
Reply to this email or email us
==================
ONGOING FUNDRAISERS
Are you supporting Skinner through these NO additional cost fundraisers?
SUPPORT OUR SCHOOL and Share this with Family and Friends!
===================
Amazon.com
http://smile.amazon.com/ch/36-3490221
0.5% of eligible Smile purchases go to Skinner West!
==================
Box Tops/ Labels for Education
Collect everyday labels from groceries to earn points and funds for our school library


==================

e-Scrip
Visit
www.escrip.com
to designate your eScrip accounts to Mark T. Skinner. A percentage of your purchases go to the school. However, you must renew your e-Scrip
annually
. Look out for special bonus days too!

==================


Target
1% goes to Skinner on ALL purchases made with Target Card (additional 5% all purchases for you!)
Designate Skinner Classical as your school
==================
Mamapedia
5% of purchases go to Mark T. Skinner Classical School (Code A5BY)
==================
=====================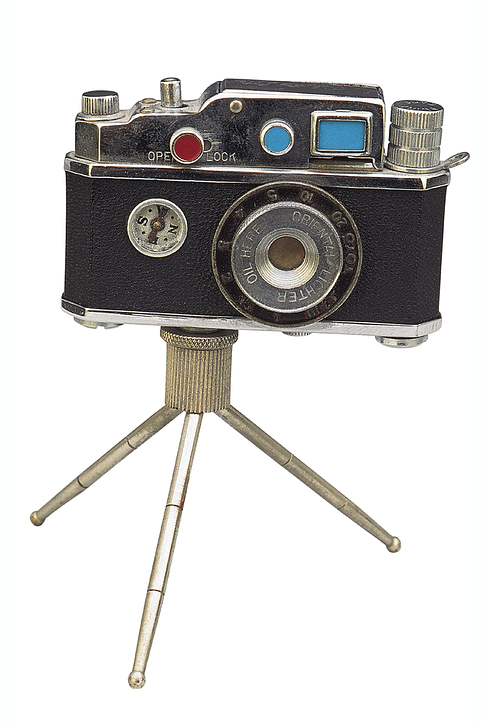 Please submit pictures from any Skinner West events (concerts, parties, presentations etc) to skinnerwest@gmail.com.
We prefer .jpg or .gif files of up to 350kb.
6th Grade Trip to Madison
Last week, our 6th grade classes had the privilege of taking a field trip to Madison, Wisconsin to explore the real life applications of art, science, and math.
Here is a recap of their trip:
Our visit to the Hillside Studio & Theater at Taliesin provided a detailed look into the life of one of America's greatest architects, Frank Lloyd Wright. In Art class, Our 6th graders have been studying FLW and creating original architecture inspired by him.

We finished the day exploring the Olbrich Botanical Gardens, consisting of 16 acres of gardens next to Lake Monona. The grounds were filled with everything from roses, to herbs, to rock gardens, and even included a Golden Thai pavilion! This place truly made learning fun.

The next morning, we were able to visit the Chazen Museum of Art, which houses an impressive collection ranging from Renaissance to Modern Art. Our Superstars expanded their art history knowledge through discussion and reflection, while analyzing the works they saw.

Our last stop of the trip was to explore the National Natural Landmark, Cave of the Mounds. We explored above ground sinkholes, as well as stalactites, stalagmites, columns, and other formations deep underground. It was the perfect ending to an eventful and engaging trip!
Mr. Baron - Inspiring U: Music & Teacher
WCIU News Feature
Watch the latest WCIU news feature on our very own Mr. Baron and Ms. Martin's Room 121 class!). He integrates his music into students' learning. Check out how he teaches literacy through song.
Skinner History Fair
Congratulations to our Skinner West 2nd and 4th Graders who showcased all their hard work at the History Fairs this week!
The projects about Chicago history were proudly displayed and presented by our Skinner students. Great job historians!
Skinner Track Team Advances to Championships
The Skinner West Girls Track Team competed against schools from four networks at the CPS Super-Regional track meet on Monday, June 1st. Five
girls from the team qualified to move on to the CPS Championships being held this weekend!
Our 4 X 100m team of 6th graders Kayla W., Corinne S., Nandi M., and Amirah A. placed in the top four. Alyssa A. did the same in the 100m and 200m!
Great job girls! Good luck at the CPS Championships!
SchoolKiz Kit Orders


Ordering your back-to-school supplies has never been easier! You can complete your order within minutes! Forms were sent home with your child last week.
Please remember to order the correct grade for your child as custom kits cannot be returned.
Gallery 111 Auction Items
ACTION REQUIRED: Please pick up all Gallery 111 auction items in the Art Room by

June 12th

!
certificates sent home with your child.
Thank you again to all the parents, teachers, and community members that helped raise over $30,000 at the Annual Auction for the Skinner arts programs.
Skinner PTO Annual Potluck
Mark Your Calendar!
Volunteers Needed!


Friday, June 12th

4:00pm-7:00pm
Everyone brings their favorite dish to share! This is a great end of the year event where everyone gets an opportunity to chat about the school year, the upcoming year and eat lots of yummy food! We are also planning some great activities for students of all ages along with a few raffle opportunities. You won't want to miss it!
Friends of Skinner West is assisting the PTO in finding volunteers for their potluck on June 12th.
Many volunteers are needed to help cook and pass out food, manage the DJ booth, work the concessions, set up, clean up and manage the bouncy house.
If you are able to, please sign up to volunteer on the google document linked
HERE
. Just add your name and email and close the document, it will save by itself.
Skinner Karate
Congratulations to the Skinner Karate Team! Several members of the team competed last weekend at the Great Lakes National Karate Championships. This is a major national event with over 400 competitors. Awards went to the following members:
Tyler G 4th in Kumite (sparring), 4th in Kata (forms), Maquan B. 4th in Kata, Cornell S. 2nd in Kumite and 3rd in Kata.
Interested in your Superstar learning karate?
There are still spots open for Karate Camp:
Please Note - Key Dates through Year End
June 5: 8th grade luncheon
June 9: K-2 Zoo Fieldtrip
June 10: 5th grade trip to Springfield
June 11: 8th Grade Graduation
Whitney Young 5:00pm
June 12: 1st field trip
6th grade Send-Off (time TBA)
PTO Forum Potluck
June 15: Kindergarten Graduations:
Sobut and Merkin 9:30-10:30
Sauer and Growe 11:00-12:00
Spring Concert for Students 2:00pm
Grades 1, 2, and 4 - 6 performing
June 16: 3rd Grade Lyric Opera Performance 11:00AM
Music House Concert 2:00pm
June 17: Spring Concert for Parents 2:00pm
Grades 1, 2, 4, 5, & 6 are performing

June 19th: Promotion Walk
LAST DAY OF SCHOOL. Read
here
.
Do you enjoy the fantastic holiday concerts and choirs at Skinner?
Skinner music classes at Skinner provide a great balance to the rigor of academics. Thanks to our fantastic Ms. Maatouk, she has been bringing a range of diverse music to our kids at Skinner for years.
This summer, she will be able to expand upon this diversity by
attending
Dagara Music Center
in Ghana to learn traditional music, participate in drum and xylophone making workshops as well as teaching at a local school.
While there, she will be picking up local music instruments to share with our Skinner Superstars next Fall. Please consider donating!
Any donation size is greatly appreciated!
THANK YOU!
March Performance Days!
Don't forget to visit Mrs. Maatouk's classroom page to see March performance days! You can visit it
here
.
Jada M. (6th grade) will be advancing on to the State History Fair Competition for her website: Housing Divided. She beat out hundreds of cps students and will be accepting a superior award for websites
Congratulations Alexandra C (3rd grade), who won 1st place at the Invention Convention!
Olamide B., (7th grade) was honored as Debater of the Year, at the CPS Board meeting on May 27, 2015. Olamide was the only elementary school winner and was the first student to give her acceptance speech. Olamide truly impressed the Board President and the members. Congratulations Olamide !
Back to Top
Barnes & Noble Summer Reading Program
(KDG - 6th Grade)
Step 1. Read any 8 books and record them in the Reading Journal
(PDF).
Step 2. Bring the completed Reading Journal to your local B&N store.
Find a Store
.
Step 3. Choose a FREE BOOK from our selection on the Reading Journal list at the store... Enjoy reading!
Back to Top
2015/2016 Neighborhood Kindergarten Registration
Neighborhood Kindergarten registration will take place every Monday, Wednesday and Friday in the main office from 10:00am - 2:00pm through the end of the school year.
An elementary school registration checklist can be found
here
.