Weekly Update
Monday, August 25- Friday, August 29

Staff Only Days
Thursday, August 28
Pre - K Orientation
Skinner Branch
10:30am
New Student / Parent Orientation (Gd. 1-8)
Main Building
Library
2:00- 3:00 pm
Kindergarten Orientation
Main Building
Auditorium
4:00- 5:30 pm
Tuesday, September 2nd
First Day of School
8:45am - 3:45pm


Star Program After School Kickoff
3:45 -6:30pm
CPS School Calendar2014-2015
Neighborhood News
What's Happening in the West Loop? Visit the
==================
Did you miss last week's Week-At-A-Glance e-newsletter? Click
here
to catch up on a must-read!
==================
Does your Superstar have an accomplishment or honorable mention you would like to submit to the newsletter?
Reply to this email or email us at skinnerwest@gmail.com.
==================
ONGOING FUNDRAISERS
Are you supporting Skinner through these NO additional cost fundraisers?
SUPPORT OUR SCHOOL and Share this with Family and Friends!
Box Tops/ Labels for Education
Collect everyday labels from groceries to earn points and funds for our school library


e-Scrip (Retailers)
Visit
www.escrip.com
to designate your eScrip accounts to Mark T. Skinner. A percentage of your purchases go to the school. However, you must renew your e-Scrip
annually
. Look out for special bonus days too!
Target
1% goes to Skinner on ALL purchases made with Target Card (additional 5% all purchases for you!)
Designate Skinner Classical as your school
Mamapedia
5% of purchases go to Mark T. Skinner Classical School (Code A5BY)
=====================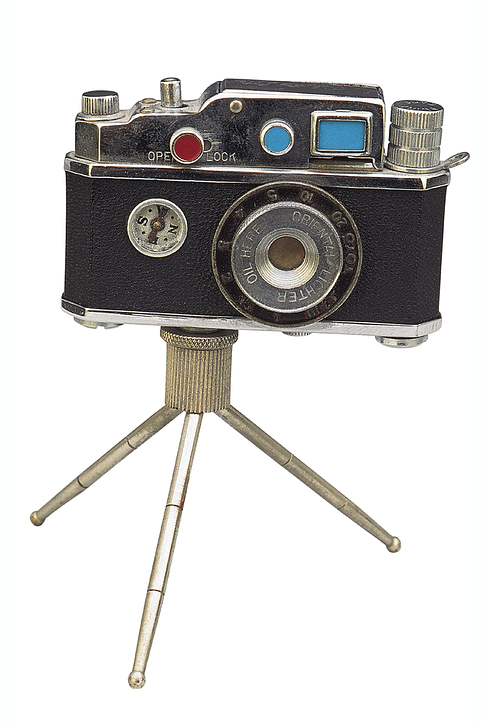 Please submit pictures from any Skinner West events (concerts, parties, presentations etc) to skinnerwest@gmail.com.
We prefer .jpg or .gif files of up to 350kb.
Click on the link to advance to the article you wish to read!
New Articles:
Repeat News Articles and Updates:
Do you have questions or concerns about the Skinner West school community?
You can email Mrs. Clark directly!
Updated Skinner West Student Handbook!
CPS is offering free breakfast and lunch to all students!
Click on this
link
to find out more information!
What Does "KISS & GO" Mean?
We want to make school drop-off/pick-up safe and convenient for everyone. In order to do this, please follow these guidelines. It will also save you from an expensive tow!
Morning Drop-Off
Monroe Street is a "Kiss-N-Go" area - this means that:
Parents make sure that their child is ready to exit the car when pulling up to the drop off area: they have their bookbag, lunch box, coat, hats, gloves, etc.;

Drive up;

Parents remain in their car;

Kiss the kiddos while they're in the car;

Kiddos jump out and,

You drive away.
DO NOT PARK ON THE MONROE STREET SIDE DIRECTLY IN FRONT OF THE SCHOOL IN THE MORNINGS OR AFTER SCHOOL (even for a short period of time).
We kindly ask that you adhere to the following best practices:
- Find parking in another area if you are going to exit your car for ANY period of time.
- DO NOT PARK ON THE ADAMS STREET SIDE DIRECTLY IN FRONT OF THE SCHOOL. It is reserved for bus drop-off.
- Even if you are dropping off a kindergartener, please DO NOT park in the "kiss and go area."
- Do not stay longer then the time needed to watch your child walk into school.
- Do not drop your child off in the middle of street or block/park in the alley.
- Do not park in the staff lot in the morning or block other cars -you will be towed.
Afterschool:
In the evening, the Adams street side school parking zone is a "pick up and drive away" area. Do not leave your car for extended periods of time. You may park in the school lot if spots are available.
If you are interested in volunteering for morning/afternoon drop-off and pick-up, email the volunteer coordinator at skinnerwest@gmail.com. We really need morning help! Thank you!
Check out Skinner West's Virtual Backpack!
Paper copies of Skinner West communications are often sent home with our students and families. The Virtual Backpack will provide parents with online access to these communication and flyers that have been sent home.
This is an"eco-friendly" approach to distributing information that supports the school's educational goals and mission of being environmentally conscious.
We intentionally try to include most flyers in our weekly newsletter communications as well, but this site will be a centralized source of this information.
Please check the site regularly to find announcements that are sent home with your child.
You can access the site by from the Skinner West homepage and clicking on the virtual backpack icon.
HINT: it looks exactly like the image above.
We hope you find this a helpful way to stay in touch.
School Supply Lists & Fees
Updated school supply lists can be found
here
. Fees will be updated soon. Stay tuned!
Register NOW for Selective Prep's After School Selective Enrollment Program (for 8th Graders)
One third of the entrance score is determined by your child's performance on the Selective Enrollment High School Entrance Exam. Selective Prep offers an intensive program to help prepare students for the Selective Enrollment Entrance Exam.
Selective Prep's course will review all the Exam's Reading, Math, Language, and Vocabulary topics and discuss optimal test taking techniques. Included in this program is a Study Guide containing extensive content review and exercises.
Classes at Skinner Elementary will start on Thursday, October 9th and run for 8 sessions from 3:45 PM - 5:45 PM. We will need a minimum of 10 students to run the class at Skinner Elementary - so please spread the word. Click here to register NOW.
If you need more information or have any questions, please visit our website or call 312-409-8411
After school Karate available in the Fall!
Classes will be from 9/9/2014 - 1/28/2015 on Monday and Wednesday!
Sessions will be led by Master JP Nettles from 4K-Karate.
For more information, click here
Kindergarten Information
Room assignments and supply lists were mailed out last week. We hope to see all kindergarten parents on Thursday, August 28th between 4:00-5:30. Parents will meet their child's teacher, find out important procedures, meet other parents and can drop off supplies before the first day of school.
Get important notes and information about kindergarten here!
Kindergarten Parent Checklist
Are you a new parent with questions? Send an email to skinnerwest@gmail.com and title it, "New Parent Question." Parent volunteers will attempt to help answer your questions. We'll try to get back to you within 24 hours, but your patience is appreciated.
Pre-K Orientation
Orientation for 3 and 4 year old tuition based pre-K is on THURSDAY, 8/28/2014, at 10:30am at Skinner Branch.
Did you order Schoolkitz school supply kits from the PTO last year? If so, they will be delivered to your child's classroom and will be available for the students on the first day of school. Questions regarding the school supply kits can be directed to Stephanie Majca at
s_majca@hotmail.com
.
Skinner West School
Neighborhood Program Registration Resumes August 20th
Skinner West will accept registration for Neighborhood Grades K-4 Neighborhood Program beginning August 20th from 10:00 A.M. - 2:00 P.M Monday - Friday. Please bring the following items:
Original Birth Certificate

3 Proofs of Residency (Valid Driver's License, State I.D., Copy of Housing Lease, Current Utility Bill, Voter's Registration Card, Library Card, Health Insurance Card, etc.)

Current Medical/Shot Record

Current Dental Exam/Vision Exam for students entering Kindergarten

Obtain a transfer from current school (If the current school does not release your child, we cannot register him/her into Skinner School
Before school starts, new parents and students can come and meet their new teachers and fellow new students at an orientation on Thursday, August 28th. You're invited to come and learn how to get involved at Skinner West through the various parent organizations. Both parents and students are welcome to attend! This event is sponsored by the PTO.
New Students Grades 1-8th 2:00-3:00
Kindergarten Students 4:00 - 5:30
Minimum Health Requirements
If your child is entering preschool, kindergarten, 6th grade or you are entering a Illinois school for the first time, you must submit proof of immunizations and health exams to Skinner West before October 15th. All necessary documentation, including the immunization requirements and copies of the health requirement forms are available on the CPS website. Here is information on dental and vision exams requirements. For more information, contact CPS Coordinated School Health at (773) 553-1830.
Attention 6-8th grade students!
All students grades 6-12 are required to show proof of receiving one dose of Tdap (Whopping Cough vaccine) by October 15, 2014.


In addition, ALL students must turn in the Student Medical Information Form to their schools at the beginning of the year. Please see below for a copy of this form as well as the minimum health requirements:
Student Medical Information Form | Spanish: This form is necessary to help identify students with chronic health conditions


FY 2014-15 Application for School Bus Service
Any child needing bus transportation from CPS must complete an Application for School Bus Service.
Please obtain a form from the school office. Do not send or fax any forms directly to Bureau of Student Transportation. Completed forms must be returned to the school office. If you have questions about your student's eligibility for transportation, please contact the school office for additional information concerning bus service. All student transportation eligibility standards, forms, policies and procedures are available at the school office, on the Skinner West web site or on the CPS web site at this link.
Forms received after the June deadline may still be forwarded by the school to the Bureau of Student Transportation; however, but they cannot guarantee requests will be processed and approved by the 1st day of the school year.
Please know that there may be a few busing hiccups during the first week of school. In the upcoming weeks CPS Dept of Transportation will announce the bus companies that will serve Skinner West.

If you have not received a post card with your child's busing information, you may contact the bus companies directly to find out your child's bus route and pick up and drop-off times.

Buses should arrive at school between 8:00 a.m. and 8:45a.m. and leave school grounds at 4:00 p.m.
Your child's bus driver or the bus company can give you the bus drop-off time. If there is an emergency or other situation and your child will not ride the school bus in the afternoon, you must send/fax a note to the office before 12:00 noon. Telephone requests to keep your child off the afternoon bus will not be accepted. For the safety of all our students, no adult, even a parent, is allowed to remove a child from the bus line outside, or from the school bus, while on Skinner West property.
If your child will be picked up by a private busing company supply your child's teacher with the busing company's name, contact information and phone number.

Appropriate behavior is also critical to bus service.
Children who are discipline problems on the bus can lose bus privileges. Children must remain in their seat at all times and be respectful of each other and the driver. No food, drink, video games, balls, etc. are allowed.
Student transportation policies can be found here.
Uniforms
Physical Education class schedules will be available soon!
PE Uniforms are MANDATORY for all students. Students in grades K-5 must wear their PE uniform to school on their designated PE day(s). Upper grade students (grades 6-8) are allowed to change into their PE uniforms in the first 5 minutes of their PE class time, but must change back into their clothes on their own time.
Skinner PE uniforms are available through Lands End at the following link: http://www.landsend.com/shop/school-uniforms/-/N-g54. Click on 'Find my School.' Clothing purchased with our logo is acceptable for PE class. PE Uniforms need to be in Skinner school colors, either all purple or purple/gold, or they can be CPS uniform colors of navy blue and white.
Parents may send their kids to school on PE days in clothes purchased from outside vendors--as long as the colors are in accordance with CPS policy and are the purple/gold school colors or navy blue/white CPS colors. Any Skinner PE clothing purchased in previous years also is acceptable.
All students must have appropriate footwear (gym shoes). Boots, flats, sandals, flip flops, dress shoes, high heels, and crocs are not appropriate- if a student does not have appropriate footwear they will not be able to participate in PE.
If you have any questions about the PE Uniform or the school policy, please contact your child's PE teacher: Mr. Johnson (K, 1, 5-8th grades) at rdjohn3@gmail.com or Ms. Westendorf (K, 1,2-4) at joywesty@hotmail.com.
Room Parents Needed for the
2014-15 School Year
Thank you so much to everyone who volunteered to be a Room Parent during the last school year. We need volunteers for each classroom from K- 8th grade and for ancillary classes: library, art, science and foreign language.
While room parent's primary responsibilities are determined in consultation with each teacher, below are general guidelines:
Complete an email & phone contact list for your classroom

Serve as a resource for classroom parents/act as a liaison between the classroom teacher & parents;

Reach out to new classroom families & include them on email communications;

Solicit volunteers & donations for classroom activities as requested by the teacher;

Answer school-related questions for classroom parents; and

Communicate pertinent school/classroom news & volunteer opportunities to parents.
If you're interested in being a room parent or co-parent coordinator, contact
Kavita Rao
to apply.
STAR Dance Team is Back!
Mini Star Squad (K-1st): Mondays and Wednesdays 3:45-4:45
Junior Star Squad (2nd-3rd): Mondays and Wednesdays 4:45-5:45
Star Squad (4th-8th): Tuesdays and Thursdays
3:45-6:00
All members of last year's teams are automatically enrolled this year

Priority for new member slots will go to those that were on the wait list from last year

Anyone wanting to enroll in Dance Team should email Nina-Rose Wardanian at

ninarose1231@yahoo.com

(please include your child's full name and grade)

There is no fee for STAR program students

For non STAR program students, there is a $70 monthly fee to participate
The Star Extended Day program is planning a school year of fun again this program year!! The program will provide after-school care at Skinner West for your child from 3:45 until 6:30 each school day. The program is run and staffed by Skinner teachers and staff. The program dates will match the school calendar dates. Classes will include homework/tutoring, physical activities, computer lab, music, games, art activities and more!
Additional programs such as ARCC Ballet, Music House, Mad Science and IMSA will be offered for an additional fee to the service providers. CPS sports programs will continue at no charge throughout the school year. Students may enroll in the STAR Program and participate in these additional programs.
Payments can be made at the office beginning August 20th. PayPal is also ready for payment; please print a receipt and bring a copy to the school on the first day. You may also fax a copy of the receipt to 773-534-7879. Additional registration information, forms and payment information are available on the
Skinner West web site at this link
. Additional questions regarding the program may be directed to
swstarprogram@gmail.com
.