Weekly Update
Friday, September 12
Friends of Skinner West
Walkathon Volunteer Meeting
Skinner Cafeteria
9:00 am
Tuesday, September 16th
PTO/Forum Meeting
Gym
5:30-6:30 pm
LSC Meeting
Gym
6:30 pm
CPS School Calendar
2014 -2015
==================
Neighborhood News


What's Happening in the West Loop? Visit the

==================
Did you miss last week's Week-At-A-Glance e-newsletter? Click
here
to catch up on a must-read!
==================
Does your Superstar have an accomplishment or honorable mention you would like to submit to the newsletter?
Reply to this email or email us
==================
ONGOING FUNDRAISERS
Are you supporting Skinner through these NO additional cost fundraisers?
SUPPORT OUR SCHOOL and Share this with Family and Friends!
==================
Box Tops/ Labels for Education
Collect everyday labels from groceries to earn points and funds for our school library


==================

e-Scrip
Visit
www.escrip.com
to designate your eScrip accounts to Mark T. Skinner. A percentage of your purchases go to the school. However, you must renew your e-Scrip
annually
. Look out for special bonus days too!

==================


Target
1% goes to Skinner on ALL purchases made with Target Card (additional 5% all purchases for you!)
Designate Skinner Classical as your school
==================
Mamapedia
5% of purchases go to Mark T. Skinner Classical School (Code A5BY)
==================
=====================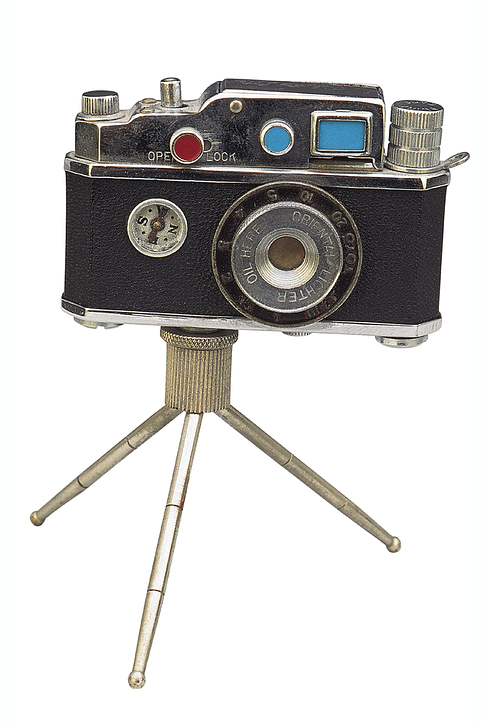 Please submit pictures from any Skinner West events (concerts, parties, presentations etc) to skinnerwest@gmail.com.
We prefer .jpg or .gif files of up to 350kb.
As the school year begins, you may have noticed that there are a few new faces in the Skinner West hallways. Last week, we introduced Ms. Katie Schwartz, Ms. Adrienne Ward, Ms. Stephanie Travis, and Mr. Brandon Batchelor. This week we are including introduction bios from our new first grade teacher, Spanish teacher, EL Resource teacher, and several new student teachers and interns.
Congratulations and welcome to our new Skinner West faculty!

Mrs. Martin - First Grade
Greetings! My name is Mrs. Martin and I am thrilled to become a member of the Superstar staff at Skinner.
I will be teaching First Grade in Room 121. I have many years of experience teaching preschool, kindergarten, and first grade for Chicago Public Schools. I spent a year teaching preschool in New Zealand, and hope to share my experience with my students and the other members of the Skinner Community!
I am from Detroit, Michigan and moved to Chicago to attend DePaul University. I earned my degree in Early Childhood Education. When time allows, I love to travel, listen to music, and spend time with my husband, Matt.
Thank you for the wonderful welcome to Skinner! I am so excited to be here!
Ms. Sandoval - Spanish Teacher
Hello! I am Ms. Sandoval. I would like to take this opportunity to introduce myself and express my excitement about working with your child. We are beginning an exciting journey together as your child learns another language and about other cultures around the world. The Spanish program for grades K-5 will incorporate the four main language skills of speaking, listening, reading, and writing that are used in everyday life. Learning a second language is an exciting opportunity that is very useful in today's diverse world.

My goals for your child include helping him or her to develop vocabulary and knowledge of key phrases in the Spanish language and to help him or her to appreciate cultural differences between our culture and those of Spanish-speaking countries around the world. We will be learning in many different ways including singing, dancing, role-playing, and crafts. Please know that if you have any questions or concerns, I am available through email at mmartinez13@cps.edu or by appointment. I am looking forward to a new school year at Skinner West!
Matthew Baron - EL Resource Teacher
Hailing from Chicago, I join Skinner West with four years of experience working for CPS as an EL and Spanish bilingual teacher. I love to incorporate music into my instruction. Since 2011, I've written nearly 50 educational songs that teach language, literacy themes, vowel sounds, social emotional learning outcomes and more. Working with a wide range of students and collaborating with many different teachers are my favorite parts of being an EL resource teacher.
When I'm not teaching or playing music, you can find me riding my bike or jogging through the city, playing basketball or Frisbee, trying new foods and occasionally traveling out of state or out of the country! Please say hello to me, either in English or in Spanish, when you see me around the school. I'm looking forward to being part of the Superstar family
Ms. Detterline - Student Teacher - 5th Grade
My name is Ms. Detterline, and I am excited to be student teaching at Skinner West this fall. I am a graduate student at Roosevelt University and will be working with Ms. Stone and her fifth grade classroom. I have an undergraduate degree in English from Loyola University, and an extensive background in writing and editing. In the past I have created curriculum for after-school programs and have worked with children in a number of settings, including a Boys and Girls Club and summer camp. I was also a substitute teacher in my home state of Indiana. My greatest teaching passions are helping students experience the joys of reading and showing them the importance of being a good writer. I look forward to being part of the Skinner West family this year!
Ashley Zawodniak - Student Teacher - 1st Grade
Hello! My name is Ashley Zawodniak and I will be student teaching with Ms. O'Connor this fall in first grade. I am currently enrolled as a graduate student at Roosevelt University, working to obtain my Masters Degree in Elementary Education. Upon making the decision to change careers and pursue my passion for teaching, I have spent the last two years at Sacred Heart Schools in Rogers Park as a Kindergarten teaching assistant. During this time, I have also had the opportunity to be present in a variety of Chicago Public Schools observing the great practices of teachers across the city. I am so fortunate to have the opportunity to spend this time at Skinner West. I am excited and eager to meet the Superstars!
Hope Stimac - School Counselor Intern
Hello! My name is Hope Stimac and I will be working as a school counselor intern with Ms. Montgomery this year. I'm from the Chicago suburbs and I go to school at DePaul University. I also went to college at the University of Wisconsin-Madison so I am a huge Badgers fan! In my free time I like to read, be outside, watch football, and cook. I'm very excited to meet the students of Skinner and I look forward to a great year together!
A complete list of Skinner's 2014-15 teacher roster and room numbers can be found on our school website or here
Photographs and bios of all members of the Skinner staff can be found on our school website.
As Skinner West starts its sixth school year in this beautiful building, this year students and parents may have noticed something new. There is a new sign in front of our building! This sign was provided by the Chicago Public Schools and gives our school another method of communication
.
Student Fee Letters
In order to ensure our Superstars continue to receive a quality education, we are asking parents to please pay student fees as soon as possible. With limited school budget allocations from CPS, school fees help us to provide additional enrichment activities that could not otherwise be done with the limited CPS budget. Please click on the link below find the student fee letters for your child's grade and class.
PTO Fundraiser
Catalog Fundraiser In Progress--
Please Support Our School!
To raise money for Skinner West, the PTO/Forum's first fundraiser for this school year has begun.
he PTO strives to raise money to help fill the school's funding gaps throughout the year in a variety of ways.
Fundraisers support our Skinner Superstars & Teachers by covering costs for supplies, field trips, projects, computer programs, clubs, etc.
Our Catalog Fundraiser started this week and ends on Friday, September 26, 2014.
Please make sure to check your child's backpack - Full color catalog packets were sent home or will be sent home with your child this week.
The catalog contains various items including kitchen gadgets, food products, gift wrap and magazine subscriptions.
In addition to supporting your child's experience and education at Skinner West, these are great products and there are amazing prize incentives! Please ask your friends, family, neighbors, and co-workers to help support our school.

All orders and payments are due September 26, 2014. Items ordered will be able to be picked up at Skinner on November 12, 2014 (which is also Report Card Pick-Up Day).
Get Involved!
Skinner PTO Meeting
Tuesday, September 16th 5:30 pm
We invite and encourage all Skinner West parents to join the Skinner PTO/Forum today, attend the first PTO meeting on September 16th, and support our fundraising efforts and fun events all year.
PTO/Forum was formed with a mission to provide both monetary and parent power/volunteer support to the school. The PTO strives to raise money to help fill the school's funding gaps. In addition, the PTO organizes many events including Orientation Night for New Parents, Family Fun NIght, Holiday Bazaar, and Teacher Appreciation Week.
All are welcome- and encouraged- to attend the first PTO general meeting this school year: Tuesday, September 16, 5:30-6:30pm at Skinner West. You can learn all about the PTO's fundraisers and activities that are in the works for this year and how you can get involved. Elections will be held for this year's PTO officers at this first meeting. Monthly meetings are held the third Tuesday of every month at 5:30pm, right before the LSC meetings.
Also, please take the time to complete your PTO parent volunteer form and join the Skinner PTO Forum ($10 annual fee per household).
Click here for a copy of the PTO form. Completed forms may be sent in with your student to their homeroom.
The Skinner PTO is looking forward to another wonderful and successful year!
2013-14 Skinner Yearbooks
2013-14 School Yearbooks are in! If your Skinner student pre-ordered
their yearbooks
, Ms. Growe will be sending them home with those students in the next week or two.
Interested in purchasing a 2013-2014 yearbook? We have plenty in stock! Please see Ms. Growe in room 118 or email her at cngrowe@cps.edu.
The cost is: $30.00 per yearbook. Send in c
ash or check payable to: Skinner School.
There have been several reports in the news about a respiratory illness called enterovirus D68 or EV-D68. EV-D68 has affected children in a number of states in the Midwest, including Illinois and has led to some of those children being hospitalized. Click
here
to learn more about Enterovirus D68 and how you can help protect your child from this virus.
MUSIC HOUSE PROGRAM
Register Now for After School Music House Classes
Violin, Guitar, Rock's Cool, and Ukulele Music Classes
Music House has provided instrumental education for Chicago for over 60 years. They specialize in group and private music education for a wide range of instruments. Their teaching method is based on the methods of Suzuki, Orff, and also use methods using rewards, positive reinforcement, and recordings that inspire and train the impressionable ears of children.
Since 1998 they have trained students at Skinner. Again this year Music House is offering Violin classes at Skinner West when school is in session to students in K-6, Guitar classes to students in grades 1-3, and Rock Band to students in grades 4-8. This year, Ukulele Fun Band classes will also be offered to students in grades K-3. Instrument rental is available. Classes are offered Monday-Thursday at Skinner West.
To register for the classes:
Register online at http://musichouseinc.com

prior to the first class.

Click on "School Outreach" under Chicago Schools.

Scroll down to Skinner School and select the appropriate class and level for 2014-2015.

Chick on "Register"

Complete all fields to register and enroll/
Additional information is on the Music House website and is also available by calling 773-761-1059.
for Skinner Students K-3
Band for Today is offering group piano lessons at Skinner West to Kindergarten - 3rd Grade students starting the week of September 15th.
Band for Today has been providing area schools with band and piano programs for twenty five years. The classes are fun and convenient! Classes include 1 keyboard per 2 students; 8 students per class limit.
The classes are on Wednesday:
3:50-4:20 Beginners
4:25-4:55 Intermediate/Advanced
The cost of the lessons is paid in three billing installments of $180 each throughout the school year and a $14 charge for the music book. For more information and to register online go to
www.bandfortoday.com
.

Mad Science
After School Program at Skinner West
Is Back for the Fall 2014
Mad Science is a leading science enrichment provider. Mad Science is on a mission to spark the imagination and curiosity of children by providing them with fun, interactive and educational programs that instill a clear understanding about science and how it affects their world.
Once again, the Mad Science of Chicago is pleased to provide programming through the Skinner West After School Program for the Fall of 2014.
This is an 8-week program. Classes are on Monday at Skinner West from 4:00 - 5:00 from September 29th to November 24th. (no class on October 13th) Cost: $131 per student. The class is open to all K thru 6th Grade students. Space is limited so sign up today. Students can participate in the Mad Science program even if they are signed up for the Skinner West Star Program.
To view a full list of the classes and learn more about this after school program see the flyer here. Please contact 773-227-3345 for additional information or go online to register at www.chicago.madscience.org.
Skinner West Walkathon - October 9, 2014
Volunteer Meeting - September 12th
Friends of Skinner West is hosting our annual school Walkathon on October 9, 2014. Last year, our Walkathon earned over $20,000. Proceeds from the fundraiser were used to fund supplies such as classroom books and Smart Boards. We hope to exceed that amount this year and fund the installation of new Smart Boards in every classroom. Especially in light of Chicago Public Schools budget cuts, we are pleased to be able to help teachers provide our children with a Blue Ribbon education.
Fundraising information and pledge sheets are being sent home in each child's folder on Friday, September 12th. The Walkathon is a half day event which includes the walk around Skinner Park, fun activities, and pizza lunch. Students who raise $75 can bring their bike or scooter from home and ride on Adams street (which will be closed during Walkathon hours). Please help your child raise money to make our walkathon a success. For more information, go
here
to view a copy of the flyer. To donate by Paypal, go directly to our website:
http://skinnerwest.cps.k12.il.us/friends.html.
Many volunteers are needed to make this event a success. A volunteer meeting will be held this Friday, September 12th in the Skinner cafeteria at 9:00 am. Attend the meeting to learn how you can be part of this day. If you are unable to attend the meeting this Friday, but would still like to volunteer, please contact Marla Sedler at
marlasedler@gmail.com
.
B.E.S.T. Basketball
B.E.S.T. Basketball is hosting a Fall Basketball League and four weeks of Skill Clinics on Saturdays, from September 13, 2014 to December 6, 2014. The clinics and league are open to boys and girls in grades 3 through 8. The cost of $295 includes all clinics, games, game jersey and referee fees. For more information, go to:
www.bestbasketballchicago.com.
Don't Forget- --- Required Ancillary Supplies are Due This Week!
Dear Parents,
Welcome back! This is a reminder that all students, K-8, need to bring in their ancillary supplies. Thank you to those who have done so already! If you missed the list when it went out before summer break, it can be found here.
These supplies help create a healthy and engaging learning environment for your child in the Foreign Language, Library, Music, P.E., and Science classrooms. Please put supplies in a bag labeled "Ancillary Supplies" with your child's name and room number and drop it off at the library by Friday, September 12th. Ms. Ranftl will be checking in the supplies so your child will receive credit for bringing them.
Thank you!
The Ancillary Team
Catch your Child Reading
This quarter, our superstar readers will be featured
on a bulletin board outside of the library. If you would like your child to participate, "catch" him or her reading, snap a photo, and send it to Ms. Ranftl in the library by
September 17th
. Please include your child's name and room number on the back of the photo so it can be returned to you.
Room Parent Program
Our Skinner West Room Parent Program provides each classroom from Kindergarten to 8th grade and each of the ancillary classes a parent volunteer to act as the official Room Parent. This year, our Room Parent Program is coordinated by Kavita Rao and Sabrina Wing. Thank you for all the parents who have already volunteered for this program. There will be a Room Parent Orientation Meeting soon.
We still need parent volunteers to serve as Room Parents in the following classrooms:
Ms. Fisher - Grade 3
Ms. Travis - Grade 4
Mr. Lewandowski - Grade 5
The following ancillary teachers also need room parents:
Spanish - Ms. Sandoval, Mr. Alvizuri, and Ms. Hernandez
Physical Education- Mr. Johnson, Ms. Westendorf
If you have already volunteered with a teacher, but haven't emailed your information to the Room Parent Coordinator or if you are interested in becoming a Room Parent, please email
Kavita Rao at kavita_rao@yahoo.com
Skinner West Library
Birthday Book Club Donation Program
Celebrate your child and help grow our school library by dedicating a book to Skinner West in honor of your child's birthday! Students who participate will select a book during their birthday month, have a dedication plaque with their name and birthday attached to the book, and be the first to check out the book before it is added to the library collection. Find out more here.
Reminder - Star Program Payment
The Star Extended Day program is underway! The program will provide after-school care at Skinner West for your child from 3:45 until 6:30 each school day. The program is run and staffed by Skinner teachers and staff.
Additional programs such as ARCC Ballet, Music House, Mad Science and IMSA will be offered for an additional fee to the service providers. CPS sports programs will continue at no charge throughout the school year.
Payments for this program can be made at the office by check. PayPal is also ready for payment; please print a receipt and bring a copy to the STAR desk. You may also fax a copy of the receipt to 773-534-7879. Additional registration information, forms and payment information are available on the
Skinner West web site
. Additional questions regarding the program may be directed to
swstarprogram@gmail.com
.
Do you have questions or concerns about the Skinner West school community?
You can email Mrs. Clark directly!