Weekly Update
Tuesday, September 23
Parent Open House
Grades 1 & 2
6:00-7:00pm
Friday, September 27th
PTO Catalog Fundraiser
Ends Today
CPS School Calendar
2014 -2015
==================
Neighborhood News


What's Happening in the West Loop? Visit the

==================
Did you miss last week's Week-At-A-Glance e-newsletter? Click
here
to catch up on a must-read!
==================
Does your Superstar have an accomplishment or honorable mention you would like to submit to the newsletter?
Reply to this email or email us
==================
ONGOING FUNDRAISERS
Are you supporting Skinner through these NO additional cost fundraisers?
SUPPORT OUR SCHOOL and Share this with Family and Friends!
==================
Box Tops/ Labels for Education
Collect everyday labels from groceries to earn points and funds for our school library


==================

e-Scrip
Visit
www.escrip.com
to designate your eScrip accounts to Mark T. Skinner. A percentage of your purchases go to the school. However, you must renew your e-Scrip
annually
. Look out for special bonus days too!

==================


Target
1% goes to Skinner on ALL purchases made with Target Card (additional 5% all purchases for you!)
Designate Skinner Classical as your school
==================
Mamapedia
5% of purchases go to Mark T. Skinner Classical School (Code A5BY)
==================
=====================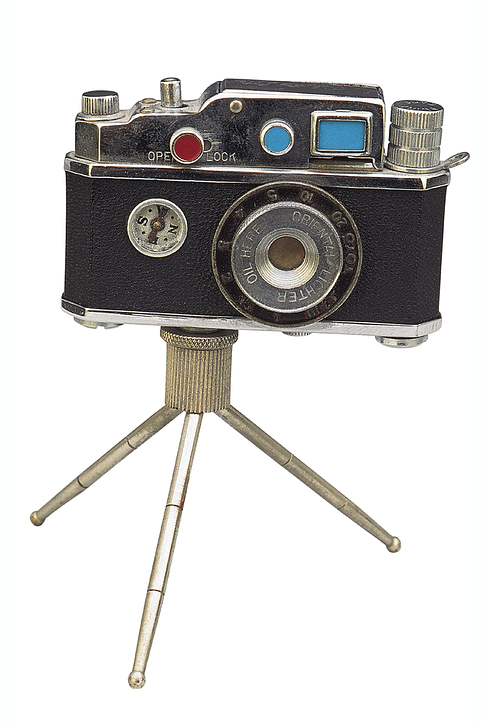 Please submit pictures from any Skinner West events (concerts, parties, presentations etc) to skinnerwest@gmail.com.
We prefer .jpg or .gif files of up to 350kb.
Principal Clark's Report
Local School Council Meeting
The Principal Report is prepared monthly by Mrs. Deborah Clark, Mark T. Skinner Elementary School Principal. These reports are presented at the Local School Council (LSC) monthly meeting and discussed.
Parents, click on this link for a copy of the LSC Meeting Principal's Report from September 16, 2014.
Parent Open House
Please join us at our upcoming Back to School Open House to meet your child's teacher and learn about academic expectations.
Tuesday, September 23, 2014
6:00 - 6:15 P.M. General Session in Gym
6:15 - 7:00 P.M. Visit Homeroom Teachers
Tuesday, September 30, 2014
6:00 - 6:15 P.M. General Session in Gym
6:15 - 7:00 P.M. Visit Homeroom Teachers
Tuesday, September 30, 2014
6:00 - 7:00 P.M. Follow Your Child's Schedule
7:00 - 7:30 P.M. General Session in Gym
We look forward to seeing all parents at your scheduled time for Skinner's Open House!
Gym Schedule For All Classes Is Now Posted
The 2014-2015 Physical Education Class Schedule has been set. Please click
HERE
to see what day(s) your child has gym. This year there are increased physical education minutes in each student's schedule. There are ninety
minutes of physical education per week for all students which includes 20 minutes of health instruction per week.
Skinner's Physical Education teachers will teach 45 minutes of physical education to our Neighborhood Program students and the additional 45 minutes will be taught by their classroom teacher and Health by their science teacher.
PE Uniforms are MANDATORY for all students. Students in grades K-5 must wear their PE uniform to school on their designated PE day(s). Upper grade students (grades 6-8) are allowed to change into their PE uniforms in the first 5 minutes of their PE class time, but must change back into their clothes on their own time.
Skinner PE uniforms are available through Lands End at the following link: http://www.landsend.com/shop/school-uniforms/-/N-g54 Click on Find my School. Clothing purchased with our logo is acceptable for PE class. PE Uniforms need to be in Skinner school colors, either all purple or purple/gold, or they can be CPS uniform colors of navy blue and white.
If you have any questions about the PE Uniform or the school policy, please contact your child's PE teacher: Mr. Johnson (K, 1, 5-8th grades) at rdjohn3@gmail.com or Ms. Westendorf (K, 1,2-4) atjoywesty@hotmail.com.
CPS All-City Regional Arts
CPS Elementary school students of all talent and experience levels are encouraged to audition for the All-City Regional Performing Ensembles. These audition-based ensembles are made up of students from several schools who, after auditioning, are placed into ensembles. There are four different regions: Northwest, West, Southwest, South. Auditions are this Saturday, September 20, 2014. For more information go to http://www.cpsarts.org/all-city-programs.
Don't Forget to Pay School Fees
In order to ensure our Superstars continue to receive a quality education, we are asking parents to please pay student fees as soon as possible. With limited school budget allocations from CPS, school fees help us to provide additional enrichment activities that could not otherwise be done with the limited CPS budget. Please click on the link below find the student fee letters for your child's grade and class.
PTO Fundraiser
Catalog Fundraiser Ends Next Friday- September 26th
To raise money for Skinner West, the PTO/Forum's first fundraiser for this school year is underway. T
he PTO strives to raise money to help fill the school's funding gaps throughout the year in a variety of ways.
Fundraisers support our Skinner Superstars & Teachers by covering costs for supplies, field trips, projects, computer programs, clubs, etc.
Our Catalog Fundraiser started last week and ends on Friday, September 26, 2014.
Full color catalog packets were sent home with your child. Th
e catalog contains various items including kitchen gadgets, food products, gift wrap and magazine subscriptions.
In addition to supporting your child's experience and education at Skinner West, these are great products and there are amazing prize incentives! Please ask your friends, family, neighbors, and co-workers to help support our school.

All orders and payments are due September 26, 2014. Items ordered will be able to be picked up at Skinner on November 12, 2014 (which is also Report Card Pick-Up Day).
Skinner West Walkathon - October 9, 2014
Friends of Skinner West is hosting our annual school Walkathon on October 9, 2014. Last year, our Walkathon earned over $20,000. Proceeds from the fundraiser were used to fund supplies such as classroom books and Smart Boards. We hope to exceed that amount this year and fund the installation of new Smart Boards in every classroom. Especially in light of Chicago Public Schools budget cuts, we are pleased to be able to help teachers provide our children with a Blue Ribbon education.
Fundraising information and pledge sheets were already sent home. The Walkathon is a half day event which includes the walk around Skinner Park, fun activities, and pizza lunch. Students who raise $75 can bring their bike or scooter from home and ride on Adams street (which will be closed during Walkathon hours). Please help your child raise money to make our walkathon a success. For more information, go
here
to view a copy of the flyer. To donate by Paypal, go directly to our website:
http://skinnerwest.cps.k12.il.us/friends.html.
Many volunteers are needed to make this event a success. We are looking forward to
all
the room parents to volunteer for this event. We welcome- and need- all parent volunteers. If you would like to volunteer, please contact Marla Sedler at
marlasedler@gmail.com
.
Join the Skinner PTO Today!
We invite and encourage all Skinner West parents to join the Skinner PTO/Forum. PTO/Forum was formed with a mission to provide both monetary and parent power/volunteer support to the school. The PTO strives to raise money to help fill the school's funding gaps. In addition, the PTO organizes many events including Orientation Night for New Parents, Family Fun NIght, Holiday Bazaar, and Teacher Appreciation Week.
Please take the time to complete your PTO parent volunteer form and join the Skinner PTO Forum ($10 annual fee per household). Click here for a copy of the PTO form. Completed forms may be sent in with your student to their homeroom.
The Skinner PTO is looking forward to another wonderful and successful year!
2013-14 Skinner Yearbooks
2013-14 School Yearbooks are in! If your Skinner student pre-ordered
their yearbooks
, Ms. Growe will be sending them home with those students in the next week or two.
Interested in purchasing a 2013-2014 yearbook? We have plenty in stock! Please see Ms. Growe in room 118 or email her at cngrowe@cps.edu.
The cost is: $30.00 per yearbook. Send in c
ash or check payable to: Skinner School.
MUSIC HOUSE PROGRAM
Register Now for After School Music House Classes
Violin, Guitar, Rock's Cool, and Ukulele Music Classes
Music House has provided instrumental education for Chicago for over 60 years. They specialize in group and private music education for a wide range of instruments. Their teaching method is based on the methods of Suzuki, Orff, and also use methods using rewards, positive reinforcement, and recordings that inspire and train the impressionable ears of children.
Since 1998 they have trained students at Skinner. Again this year Music House is offering Violin classes at Skinner West when school is in session to students in K-6, Guitar classes to students in grades 1-3, and Rock Band to students in grades 4-8. This year, Ukulele Fun Band classes will also be offered to students in grades K-3. Instrument rental is available. Classes are offered Monday-Thursday at Skinner West.
To register for the classes:
Register online at http://musichouseinc.com

prior to the first class.

Click on "School Outreach" under Chicago Schools.

Scroll down to Skinner School and select the appropriate class and level for 2014-2015.

Chick on "Register"

Complete all fields to register and enroll/
Additional information is on the Music House website and is also available by calling 773-761-1059.

Mad Science
After School Program at Skinner West
Is Back for the Fall 2014
Mad Science is a leading science enrichment provider. Mad Science is on a mission to spark the imagination and curiosity of children by providing them with fun, interactive and educational programs that instill a clear understanding about science and how it affects their world.
Once again, the Mad Science of Chicago is pleased to provide programming through the Skinner West After School Program for the Fall of 2014.
This is an 8-week program. Classes are on Monday at Skinner West from 4:00 - 5:00 from September 29th to November 24th. (no class on October 13th) Cost: $131 per student. The class is open to all K thru 6th Grade students. Space is limited so sign up today. Students can participate in the Mad Science program even if they are signed up for the Skinner West Star Program.
To view a full list of the classes and learn more about this after school program see the flyer here. Please contact 773-227-3345 for additional information or go online to register at www.chicago.madscience.org.
for Skinner Students K-3
Band for Today is offering group piano lessons at Skinner West to Kindergarten - 3rd Grade students starting the week of September 15th.
Band for Today has been providing area schools with band and piano programs for twenty five years. The classes are fun and convenient! Classes include 1 keyboard per 2 students; 8 students per class limit.
The classes are on Wednesday:
3:50-4:20 Beginners
4:25-4:55 Intermediate/Advanced
The cost of the lessons is paid in three billing installments of $180 each throughout the school year and a $14 charge for the music book. For more information and to register online go to
www.bandfortoday.com
.
Skinner West Library
Birthday Book Club Donation Program
Celebrate your child and help grow our school library by dedicating a book to Skinner West in honor of your child's birthday! Students who participate will select a book during their birthday month, have a dedication plaque with their name and birthday attached to the book, and be the first to check out the book before it is added to the library collection. Find out more here.
There have been several reports in the news about a respiratory illness called enterovirus D68 or EV-D68. EV-D68 has affected children in a number of states in the Midwest, including Illinois and has led to some of those children being hospitalized. Click
here
to learn more about Enterovirus D68 and how you can help protect your child from this virus.
As Skinner West starts its sixth school year in this beautiful building, this year students and parents may have noticed something new. There is a new sign in front of our building! This sign was provided by the Chicago Public Schools and gives our school another method of communication
.