Weekly Update
Sept. 5 - 23
Forum/PTO Catalog Fundraiser
Information went home on Friday
Tuesday, September 9th
Communications Committee Meeting
Skinner Library
6:30pm
CPS School Calendar
2014 -2015
==================
Neighborhood News


What's Happening in the West Loop? Visit the

==================
Did you miss last week's Week-At-A-Glance e-newsletter? Click
here
to catch up on a must-read!
==================
Does your Superstar have an accomplishment or honorable mention you would like to submit to the newsletter?
Reply to this email or email us
==================
ONGOING FUNDRAISERS
Are you supporting Skinner through these NO additional cost fundraisers?
SUPPORT OUR SCHOOL and Share this with Family and Friends!
==================
Box Tops/ Labels for Education
Collect everyday labels from groceries to earn points and funds for our school library


==================

e-Scrip
Visit
www.escrip.com
to designate your eScrip accounts to Mark T. Skinner. A percentage of your purchases go to the school. However, you must renew your e-Scrip
annually
. Look out for special bonus days too!

==================


Target
1% goes to Skinner on ALL purchases made with Target Card (additional 5% all purchases for you!)
Designate Skinner Classical as your school
==================
Mamapedia
5% of purchases go to Mark T. Skinner Classical School (Code A5BY)
==================
=====================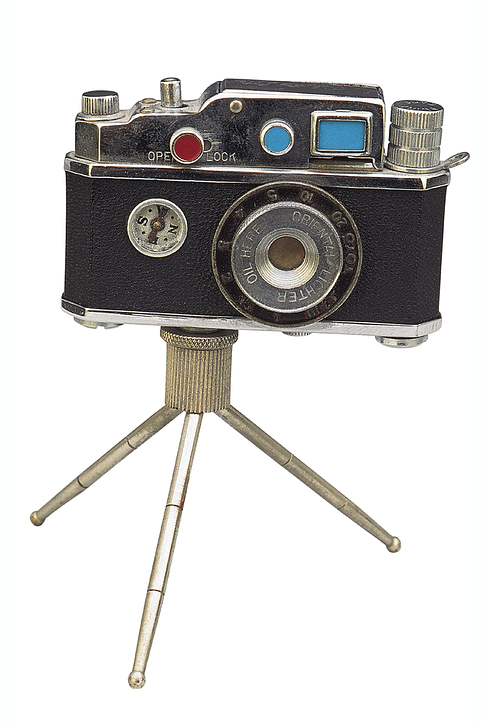 Please submit pictures from any Skinner West events (concerts, parties, presentations etc) to skinnerwest@gmail.com.
We prefer .jpg or .gif files of up to 350kb.
WELCOME BACK SKINNER SUPERSTARS!
!
Front Office News
As announced in last week's newsletter, Skinner West welcomes Melaan S. Johnson as our new Resident Principal. Resident principals are aspiring principal candidates in a year-long internship who are mentored by high-performing principals in the district for a full school year. Ms. Johnson will work with our principal Mrs. Clark and our assistant principal Mrs. Robinson on a daily basis to keep Skinner West a shining example of a blue ribbon school!
Melaan S. Johnson
Resident Principal
Dear Skinner West Staff and Families,
As the new Resident Principal at Skinner West Elementary School, I am excited for the opportunity to be part of this school community. As we begin getting to know each other, I would like to share with you a bit of my professional background. I have ten years of educational experience spanning grades 6-8, with a specific concentration in Mathematics and Character Development. I was a sixth grade teacher for one year and a Math Specialist for two years at The Songhai Learning Institute, a seventh grade Reading and Math Teacher at Arthur Dixon Elementary School for three years, and an eighth grade Math Teacher at Bradwell School of Excellence for four years. While at Bradwell, I was also a mentor teacher and the middle school Math Cluster Lead.
Now, as a participant in the New Leaders Aspiring Principal Program, I am elated to bring my experience as an educational leader to Skinner West and to work with you as a partner in education to ensure our children's success. Along with the Skinner West staff, I will work hard to continue the legacy of success established here by building strong relationships with parents, students, staff, and community partners. I anticipate a most successful year as the team and I support the academic, social, and emotional growth of all students at Skinner West Elementary School. As Resident Principal, I welcome having your input and hearing your ideas, suggestions, and concerns.
I look forward to working with you!
Sincerely,
Melaan S. Johnson
Resident Principal
New Leaders
msjohnson3@cps.edu
This week, we also want to spotlight a Skinner staff member from the front office who has been such an amazing addition to our Skinner West school since joining our community last school year.
Stephanie Maldonado
Administrative Assistant
Stephanie Maldonado is Principal Clark's Administrative Assistant. She graduated from Indiana University with a Bachelor's Degree in International Studies and Spanish. This is her second year at Skinner West. Ms. Maldonado's main priority is facilitating open communication between the Parents and Administration. To this end, she works alongside the Communications Committee, PTO and Friends of Skinner West. You might see Ms. Maldonado all around Skinner working on special projects and helping where ever there is a need.
In her spare time, Ms. Maldonado applies her passion for education and charitable work by volunteering for a non-profit in the Dominican Republic, where she spends several weeks a year, working to enrich and strengthen early childhood educational opportunities for impoverished children.
As the school year begins, you may have noticed that there are a few new faces in the Skinner West hallways. Congratulations and welcome to our new Skinner West faculty!
A complete list of Skinner's 2014-15 teacher roster and room numbers can be found on our school website or here.
Please join us in welcoming these new members of our Skinner family -- and look for more introduction letters in the upcoming newsletters and on our school website!
Ms. Katie Schwartz
2nd Grade Teacher
Hello! I am so excited to be teaching second grade here at Skinner! I'm happy to share a little bit about myself, and I look forward to meeting and getting to know many Superstar families in the near future.
I am originally from the western suburbs, and I attended the University of Illinois in Urbana-Champaign for my undergraduate degree. Later, I went back to school at Roosevelt University where I earned a graduate degree and my teaching certification. I actually enjoyed my student teaching experience right here at Skinner! If you are starting third grade, you might remember me from Mrs. Sittner's classroom. I spent the last school year teaching a fourth grade class at UNO Charter School.
In my free time, I enjoy spending time with family and friends. When Chicago weather cooperates, I like camping, hiking, running, and being active outdoors. You can also find me at the dog park or walking around my neighborhood with my wonderful puppy named Sheldon. I am also trying to improve my cooking/baking skills so I like to try new things in the kitchen.
Now that you know a little about the new second grade teacher, I hope you will find me for introductions or any questions you may have. I am truly looking forward to a wonderful school year here at Skinner!
Ms. Adrienne Ward
2nd Grade Teacher
My name is Adrienne Ward and I am thrilled to be part of the Skinner West community. Throughout my teaching career, I've prioritized providing students with a rigorous learning environment where their individual needs are met through differentiated instruction. Additionally, I believe it's important to make learning fun for kids and to involve parents in their child's education, which I find to be critical to maximizing student success.
I received my BA in Education and my Masters in Curriculum and Teaching from Michigan State University. During that time I had the opportunity to teach English to 7th graders at a rural school in South Africa. After earning my degree in education, I moved to New York City where I taught in the New York City Public School system for 9 years. I taught 4th and 5th grade in Harlem for five years and spent the past four years teaching 2nd grade at P.S. 321 in Brooklyn. While teaching in New York City I led efforts to establish school gardens at both schools. I collaborated with the school community and members of the surrounding neighborhood to help build, educate and maintain the gardens.
My husband and I have two children and we relocated to Chicago this past July.
When I'm not teaching I love spending time with my family, enjoying the city, playing sports, reading and cooking.
Ms. Stephanie Travis
4th Grade Teacher
Hello! I am Ms. Travis. I am a recent graduate from Roosevelt University and a first year teacher who is ecstatic about joining the Skinner Superstar Family. My educational philosophy is that learning should be student centered, challenging and facilitated through multiple intelligences such as kinesthetically, visually, etc. I plan on utilizing my arts background, as well as my passion for socio-emotional wellness to create a vibrant, warm and cohesive classroom learning experience for my fourth graders.
Mr. Brandon Batchelor
8th Grade Algebra/6th Grade Science
Welcome to the 2014-2015 school year! I'm Mr. Batchelor and I am starting my first year teaching at Skinner West School. I am the 8th Grade Algebra Teacher and a 6th Grade Science Teacher.
I am a life-long Chicagoan and love being in the city. I am a graduate of Whitney Young Magnet High School and the University of Illinois at Urbana-Champaign. I have a Bachelor's Degree in Mathematics and am certified to teach 6th -12th grade.
I also enjoy spending time with family and friends, traveling, and sports. One of my passions is martial arts. I have over 14 years of martial arts experience but I primarily practice and compete regularly in Brazilian Jiu Jitsu. I am currently a brown belt.
I look forward to a great year!
Don't Forget- --- Required Ancillary Supplies are Due!
Dear Parents,
Welcome back! This is a reminder that all students, K-8, need to bring in their ancillary supplies. Thank you to those who have done so already! If you missed the list when it went out before summer break, it can be found here.
These supplies help create a healthy and engaging learning environment for your child in the Foreign Language, Library, Music, P.E., and Science classrooms. Please put supplies in a bag labeled "Ancillary Supplies" with your child's name and room number and drop it off at the library by Friday, September 12th. Ms. Ranftl will be checking in the supplies so your child will receive credit for bringing them.
Thank you!
The Ancillary Team
Catch your Child Reading
This quarter, our superstar readers will be featured
on a bulletin board outside of the library. If you would like your child to participate, "catch" him or her reading, snap a photo, and send it to Ms. Ranftl in the library by
September 17th
. Please include your child's name and room number on the back of the photo so it can be returned to you.
Skinner West Library
Birthday Book Club Donation Program
Celebrate your child and help grow our school library by dedicating a book to Skinner West in honor of your child's birthday! Students who participate will select a book during their birthday month, have a dedication plaque with their name and birthday attached to the book, and be the first to check out the book before it is added to the library collection. Find out more here.
Communications Committee Meeting
This Week- All are Welcome
Attend the first Communications Committee Meeting of this school year on
Tuesday, September 9th @ 6:30 pm
in the 3rd Floor Skinner Library.
All are welcome to attend, contribute ideas and join the committee!
If you are reading this newsletter via email, the Skinner West website, Facebook, or received this from your room parent, we know that we've reached you. You also understand the value of communicating important information to all of the Skinner family - teachers, parents, students, and community.
We would like to invite you to join the next LSC Communications Committee meeting to learn more about the committee's goals and share your ideas. No experience is necessary, but we are seeking ideas, writers, photographers, website developers, teachers - anyone who has an interest or a view on how to support our communication efforts broadly across the school and the community. We are a committee focused on delivering the right information to the Skinner West Community in the most effective manner. Please attend to learn more!
Thank You to the Skinner West PTO
Thank you to the Skinner West PTO for hosting the Back to School Breakfast Table for parents on the first day of school. Mark your calendar for the PTO's first meeting - scheduled for September 16th at 5:30pm All are welcome to attend and get in involved in the Skinner West parent community.
Our Skinner West Room Parent Program provides each classroom from Kindergarten to 8th grade and each of the ancillary classes (art, library, science and foreign language) a parent volunteer to act as the official Room Parent. This year, our Room Parent Program is coordinated by Kavita Rao and Sabrina Wing. Thank you for all the parents who have already volunteered for this program. There will be a Room Parent Orientation Meeting soon.
We still need more parent volunteers!
The following teachers still need room parents:
Mr. Merkin - KDG
Ms. Fisher - Grade 3
Ms. Travis - Grade 4
Mr. Lewandowski - Grade 5
Ms. McSpadden - Grade 7
If you're interested in being a room parent or co-parent coordinator, contact
Kavita Rao
to apply.
Reminder - Star Program Payment
The Star Extended Day program is underway! The program will provide after-school care at Skinner West for your child from 3:45 until 6:30 each school day. The program is run and staffed by Skinner teachers and staff.
Additional programs such as ARCC Ballet, Music House, Mad Science and IMSA will be offered for an additional fee to the service providers. CPS sports programs will continue at no charge throughout the school year.
Payments for this program can be made at the office by check. PayPal is also ready for payment; please print a receipt and bring a copy to the STAR desk. You may also fax a copy of the receipt to 773-534-7879. Additional registration information, forms and payment information are available on the
Skinner West web site
. Additional questions regarding the program may be directed to
swstarprogram@gmail.com
.
Skinner West communications are often sent home with our students and families on paper. The Virtual Backpack will provide parents with online access to these communication and flyers that have been sent home.
This is an "eco-friendly" approach to distributing information and supports the school's educational goals and mission of being environmentally conscious.
We intentionally try to include most flyers in our weekly newsletter communications as well, but this site will be a centralized source of this information.
Please check the site regularly to find announcements that are sent home with your child.
Access the Virtual Backpack site by from the Skinner West homepage and clicking on the icon. HINT: it looks exactly like the image above.
We hope you find this a helpful way to stay in touch!
CPS is offering free lunch to all Skinner West Students. Click
here
to read more about this new program. Lunch menus can be found
here
.
Skinner West has many volunteer opportunities available. Check out the 2014-2015 volunteer brochure
here
and find out how you can get involved with your child's school
We want to make school drop-off/pick-up safe and convenient for everyone. In order to do this, please follow these guidelines. It will also save you from an expensive tow!
Please click
here
and read our procedures!
If you are interested in volunteering for morning/afternoon drop-off and pick-up, email the volunteer coordinator at skinnerwest@gmail.com. We really need morning help! Thank you.
The 2014-15 student handbook can be found
here
!
Physical Education class schedules will be available soon!
PE Uniforms are MANDATORY for all students. Students in grades K-5 must wear their PE uniform to school on their designated PE day(s). Upper grade students (grades 6-8) are allowed to change into their PE uniforms in the first 5 minutes of their PE class time, but must change back into their clothes on their own time.
Skinner PE uniforms are available through Lands End at the following link: http://www.landsend.com/shop/school-uniforms/-/N-g54. Click on 'Find my School.' Clothing purchased with our logo is acceptable for PE class. PE Uniforms need to be in Skinner school colors, either all purple or purple/gold, or they can be CPS uniform colors of navy blue and white.
If you have any questions about the PE Uniform or the school policy, please contact your child's PE teacher: Mr. Johnson (K, 1, 5-8th grades) at rdjohn3@gmail.com or Ms. Westendorf (K, 1,2-4) at joywesty@hotmail.com.
Afterschool Karate is happening this fall! Classes run Mondays and Wednesdays from 9/9-1/28/15
and will be led by Master JP Nettles from 4K Karate. Click
here
for more information.
And congratulations to recent Skinner Karate superstars-- Gabrielle N (Kata, Kobudo & Kumite) Maquan B (Kata & Kumite) Cornell S (Kata & Kumite) - who were awarded for their accomplishments over the summer.
Do you have questions or concerns about the Skinner West school community?
You can email Mrs. Clark directly!