Friday, Jan. 13
Gallery 111 Art Contest Deadline
Theme "Peace & Love"
Drop off in Art Room
Monday, Jan. 16
Martin Luther King Jr. Day
Tuesday, Jan. 17
Gallery 111 Meeting
Art Room
<![if !supportLineBreakNewLine]>
<![endif]>
Wednesday, Jan. 18
6:30PM
Library
<![if !supportLineBreakNewLine]>
<![endif]>
Thursday, Jan. 19
6:30PM
SIP Committee Mtg
Hot Topic: Longer School Day
<![if !supportLineBreakNewLine]>
<![endif]>
Friday, Jan. 20
9:00AM Facility Services Committee
Location TBD
3:15-5:00 Student Council
Movie Night
Grades 3-5
==================

Did you miss last week's Week-At-A-Glance e-newsletter? Click here to catch up on a must-read!
==================
Does your Superstar have an accomplishment or honorable mention you would like to submit to the newsletter?
Reply to this email or email us at skinnerwest@gmail.com.
==================
Are you supporting Skinner through these NO additional cost fundraisers?
SUPPORT OUR SCHOOL and Share this with Family and Friends!
Box Tops/ Labels for Education
Collect everyday labels from groceries to earn points and funds for our school library


e-Scrip (Dominick's & other retailers)
Visit www.escrip.com to designate your eScrip accounts to Mark T. Skinner. A percentage of your purchases go to the school. However, you must renew your e-Scrip annually. Look out for special bonus days too!
Target
1% goes to Skinner on ALL purchases made with Target Card (additional 5% all purchases for you!)
Designate Skinner Classical as your school
Mamapedia
5% of purchases go to Mark T. Skinner Classical School (Code A5BY)
=====================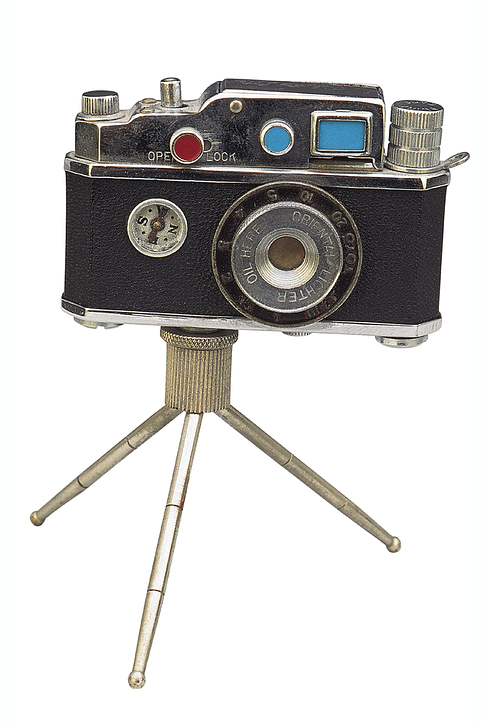 Please submit pictures from any Skinner West events (concerts, parties, presentations etc) to skinnerwest@gmail.com.
We prefer .jpg or .gif files of up to 350kb.
FOLLOW US ON:


HAPPY,HEALTHY AND PROSPEROUS NEW YEAR !!!!
Welcome back Skinner Family! I hope everyone had a wonderful and relaxing holiday. We missed our SUPERSTARS and we're happy to have them back in school!
Over the last few months there has been a great deal of discussion in the news and on the CPS website about the longer school day for next year . Please take a moment to read this message from our CEO Jean-Claude Brizard about this very important topic. If you are interested in hearing Skinner's plans for next year and providing your input, please try to attend our School Improvement Committee Meeting on Thursday, January 19th at 6:30 or our Local School Council meeting on Tuesday, January 24 at 6:30. We would love to have you join us!
Oh the weather outside is frightful,
And driving to pick up your kid
will be a little less then delightful,
And since you've got someplace to go,
It will snow! It will snow! It will snow!
Don't get stuck in the snow traffic!! Please allow AMPLE TRAVEL TIME to pick-up your children from the Extended Day Program!!! The program will still end at 6:30 pm! Thanks and be safe!
Gallery 111 Artwork Due!
Superstar Artists should submit their Gallery 111 art submissions for the Valentine Art Social, with the theme of PEACE & LOVE, no later than Friday, January 13th.
Please have your student artists bring their art work to the ART ROOM.

Please save the date- Friday, Feb 10th- for the Valentine Art Social.
For more information, click this link.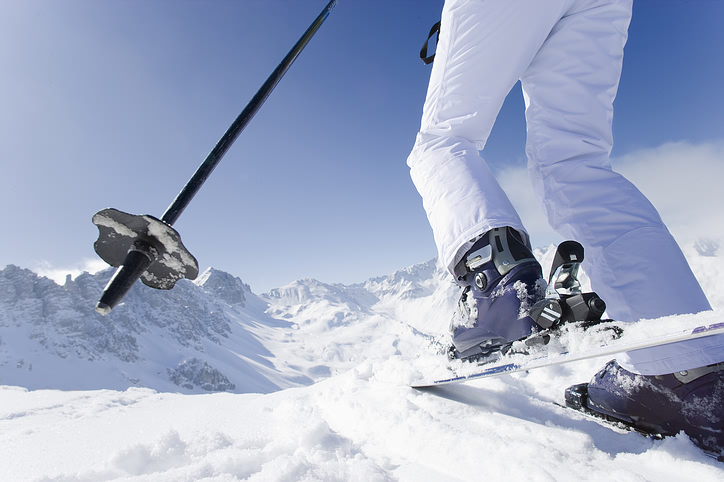 Skinner Ski and Splash Day!
Rooms reserved under Skinner West are SOLD OUT. Rooms may be available at the standard rate.
For more room info, contact:
www.timberridgeresort.com
1(866) 636-4502
1(800) 558-3417
Ski Schedule:
Ski Accommodations have been made for the 12th (an additional day of skiing!) and the 13th 10am-10pm. Advanced pay required for both dates.

Snow Cub Lesson (4-6 year olds):
Available February 12th 12:30 - 2pm
Professional small group instruction with use of a 'wonder carpet' as child's skill level progresses.

** Working on adding a February 13th Snow Cubs lesson. If interested - email Kim Reynolds with name of child, age and grade. I'll inform you ASAP if and when a session becomes available.
Remember to drop off your sealed envelope labeled "Skinner West Ski Trip 2012" in the front office no later than 2/8/12.

Click this link to upload a flyer about the event.
Skinner Fundraising Opportunity!
To help Skinner raise money for technology and educational resources, we strongly urge parents to purchase Grand Geneva gift cards from www.shopwithscrip.com to use onsite. This will also help Skinner earn 9% back in cash for each purchase. In $100 and $25 denominations, you can use your gift cards towards lodging and food onsite, but not for skiing, snowboarding, lessons or the gift shop. This is essentially FREE cash to Skinner, so PLEASE plan to purchase gift cards if you are attending. You have a choice of paying by check or directly via your bank account.
Attached are the instructions to get you started, a retailer list and an article about shopping with Scrip. It's an easy way to buy not only Grand Geneva cards, but most major retailers (store and online) gift cards that provide 2% to 50% back to Skinner....and its so easy to use!
Key dates:

Thursday, 1/26 - Last day to order via ACH bank account deduction for first timers shopwithscrip users

Tuesday, 1/31- Last day to dropoff checks payable to Skinner School Forum. Dropoff sealed envelopes labeled "Gift Cards" with your child's name and room number, phone number and email @ Skinner Front Office.

Wed 2/8 - Fri 2/10 - Gift card delivery period at Skinner. (arrangements can be made if you cannot pickup in person)
Any questions? Please contact kimberly.heather@sbcglobal.net

THANK YOU!
Skinner West Box Tops Promotion Through POW Mixed Martial Arts!
How Can Your Company Become a Corporate Sponsor?
Read more about the latest Box Tops promotion. POW Mixed Martial Arts is the first corporate sponsor for Skinner West, offering to collect Box Tops for the school AND also offering a free class to the Skinner classroom with the most Box Tops collected. Click on these links to learn more!
POW Mixed Martial Arts Becomes Sponsor
CNA and Skinner, Thirty Years Strong!
In honor of the thirtieth anniversary of their partnership with Skinner School, CNA donated 100 books to the Skinner Library! Skinner's librarian, Miss Ranftl, and Ms. Gina Lockhart from CNA worked together to choose the books and keep the gift a surprise. The books selected include a mix of fiction and non-fiction leveled readers for elementary students, American Library Association Award Winners for middle school students, "challenge" books for gifted readers, graphic novels, and some fun popular requests!
Skinner West's Primary Chorus visited CNA for the annual holiday performance, and the 1st- 3rd graders, teachers, and administrators were blown away by the gift of the books as well as a surprise donation of $15,000 for Skinner West.
Thank you CNA for your incredible generosity and continuing support of our Skinner Superstars!!!
Emerging Engineers Program
Project SYNCERE will begin a new session of its Emerging Engineers Program January 21, 2012. The classes will meet every Saturday on the campus of University of Illinois at Chicago. The objective of this program is to provide students with a comprehensive STEM program that will build their skills in math, science and engineering. The program was started due to the demand from students and parents who were interested in the Emerging Engineers Program but did not attend the schools where the program was offered. This program will target middle school and high school students who have a true passion for engineering. Applications are now being accepted for the winter session; only 20 students will be chosen to participate in each of the two programs. Click here to fill out the on-line application. The application is due by Friday December 23, 2011. Past participants are required to re-apply.
Below are the details for the program:
· Begins: Saturday, January 21, 2012
· Class Dates: 1/21, 1/28, 2/4, 2/11, 2/18,
2/25, 3/3 and 3/10
· Location: University of Illinois at Chicago
· Frequency: Every Saturday
· Time: Classes are held from 9:00am -
1:00pm
· Duration: Program length is 8 weeks
· Ends: Saturday, March 10, 2012
· Cost: FREE
· Lunch: Provided
For more information about the organization visit
.
Volunteers Needed for Chinese New Year Celebration!
We are quickly approaching our annual Chinese New Year Celebration performance on Wednesday, January 25th.at Furama Restaurant in Chinatown for our first through fourth graders. In preparation for the performance, we need volunteers to help with rehearsals, making props, supervision, etc leading up to event. If you can offer any time (one hour to a full day - no amount is too small), please contact Ms. Kong at culturalelements@yahoo.com or 773.534.7790 x 61190