Friday, March 16
School Spirit Day:
GREEN DAY
(See article)
Graduation Picture Day
Progress Reports Go Home
Facilities Management
Meeting
9:00 AM
Main Office
ISAT Testing
Boys and Girls Basketball Network Championships
Wednesday, March 21
Edible Schoolyard Committee Meeting
4:30 PM
Cafeteria
Last Day to File for Local School Council Elections
(See article)
School Calendar
Check out the 2011- 2012 Skinner West Calendar by Clicking HERE
It's updated and color-coded with Holidays, Events, Meetings and "No School" Days. Plan Ahead!
==================

Did you miss last week's Week-At-A-Glance e-newsletter? Click here to catch up on a must-read!
==================
Does your Superstar have an accomplishment or honorable mention you would like to submit to the newsletter?
Reply to this email or email us at skinnerwest@gmail.com.
==================
Are you supporting Skinner through these NO additional cost fundraisers?
SUPPORT OUR SCHOOL and Share this with Family and Friends!
Box Tops/ Labels for Education
Collect everyday labels from groceries to earn points and funds for our school library


e-Scrip (Dominick's & other retailers)
Visit www.escrip.com to designate your eScrip accounts to Mark T. Skinner. A percentage of your purchases go to the school. However, you must renew your e-Scrip annually. Look out for special bonus days too!
Target
1% goes to Skinner on ALL purchases made with Target Card (additional 5% all purchases for you!)
Designate Skinner Classical as your school
Mamapedia
5% of purchases go to Mark T. Skinner Classical School (Code A5BY)
=====================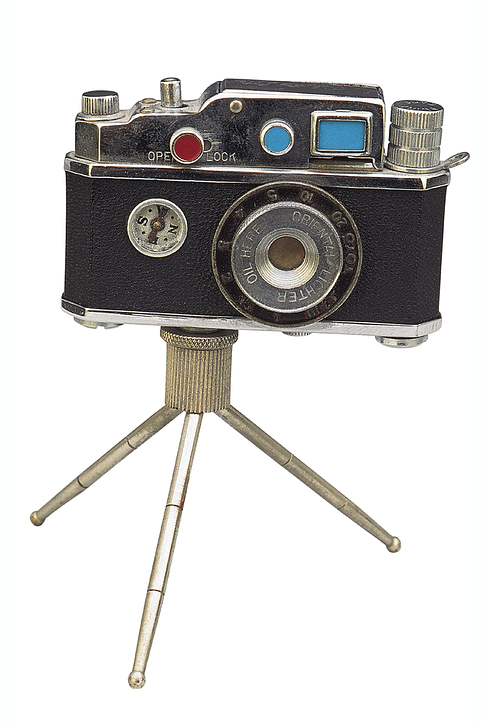 Please submit pictures from any Skinner West events (concerts, parties, presentations etc) to skinnerwest@gmail.com.
We prefer .jpg or .gif files of up to 350kb.
FOLLOW US ON:
New Articles:
Congratulations to the Skinner Basketball Teams on Advancing to Network Championships!

Walk-a-Thon and Field Day - June 5th; Save the Date and Call for Food Donations

Classroom Connections: Library Learnings

Gallery 111 Updates

Student Council Spirit Day- Wear

Green

!

What's New on SkinnerSuperstars.org?

Box Top Update for March
Repeat News Articles and Updates:
Last Chance! Local School Council Elections- Application deadline is Fri, March 23rd

Library Volunteers Needed 3/19 - 3/23

Final Week! Money Smart Kid Essay - 4th to 8th graders
Great Scholars AND Great Athletes...
Congratulations to our Skinner West Basketball Teams!
The Skinner West boy's basketball team played in the South Division Championship on Saturday, March 10, 2012 at Collins High School. Both teams 5/6 and 7/8 played against Dett Elementary.
The 5/6 grade boys team beat Dett 26 to 22. Skinner was led by great plays from Hannon W., Gyasi D., Elijah C., Christian W., and Jeff G. The game went down to the wire, and 5th grader Isaiah K. hit two clutch free throws to give Skinner a four point lead with just seconds left. It was a great game!
The 7/8 grade Superstar boys team faced off against their year long rivals Dett for the fourth time. With Skinner winning the previous three games by a close margin, Dett was ready to play. Skinner came out slow, but captain Chauncey F., and center Justin D. sparked a big run. Jalen F. hit two big three's off two forced turnovers by Kendall R.. The team
blew the game open in the second quarter and never looked back. Big efforts from Derrick F., Anthony P., Isaac S., Iben K., and Ismael W. sealed the victory for Skinner. The final score was 36-28. Congratulations to the South Division Champions.
Finally, the girls 7/8 girls team also won their division and are advancing to the next round. Congratulations to everyone!
Come cheer for all three teams play as they play for the Network Championships on
March 17, 2012 @ Collins High School at 1313 South Sacramento.
10 am: 5/6 Boys game

11 am: 7/8 Girls game

Noon: 7/8 Boys game
Best of luck to our athletes, who are already winners! And thanks to all the fans who come to cheer our team on to victory.
Coaches Werner, Lomax, and Mellos
Walk-a-Thon and Field Day
SAVE THE DATE and Call for Food Donations
Our annual Field Day and Walk-a-Thon is scheduled for Tuesday, June 5th.
More details are forthcoming.
We are seeking healthy food donations. If you are or know of a wholesaler, restaurant, or grocer who is willing to donate ANY amount of healthier food - most importantly lunch, or snacks, fruit, veggies - to help nourish our Superstars during this event, please contact Marla Sedler from Friends of Skinner West (FOSW) at marlasedler@gmail.com.
Thank You!
Classroom Connections
Library Highlights
Happy Birthday Dr. Seuss!
Ms. Ranftl and the students celebrated the good doctor's March 2nd birthday in many ways:
Primary students listened to excerpts from

The Boys on Fairfield Street: How Ted Geisel Grew Up to Become Dr. Seuss

by Kathleen Krull, along with other classic Dr. Seuss stories.
Preschool students enjoyed

I Can Read with My Eyes Shut

and

Green Eggs and Ham

when Ms. Ranftl was a guest reader
Kindergarten students, teachers and Miss Ranftl enjoyed a field trip to see the movie

The Lorax
March is Women's History Month
During March, students will be learning about influential, groundbreaking and interesting women during Library class. Featured women so far:
Madam CJ Walker, a successful inventor and businesswoman, was America's first self-made female millionaire

Helen Keller, an inspirational author, lecturer, and political activist, advocated for people with disabilities. She overcame limitations of both deafness and blindness with the help of her teacher, Anne Sullivan, and became the first deafblind to graduate college.

Marcenia Lyle Alberga, aka Toni Stone, first crossed the gender line to play for an all-male baseball team. She was hired to play for the Indianapolis Clowns, a Negro League team, to fill the second base position vacated by Hank Aaron when he left the major league. The highlight of her career was hitting a single off of Satchel Paige

Jackie Mitchell, "The Girl who Struck Out Babe Ruth", struck out Ruth and Lou Gehrig at the age of 17 on 4/2/31 during a minor league exhibition game with the NY Yankees

Hiromi Suzuki broke Japanese tradition to become one of the world's first female sushi chefs in 1998. Traditionally, it was believed that a woman's soft, warm hands would spoil fish!
Gallery 111 Update
Need a boost in the morning, with the recent daylight saving time change? Bridgeport coffee has created the Gallery 111 coffee blend - Burundi Gacokwe - to give you a boost. Support G111 and a local business by purchasing a 12 oz bag for $12.
Cards are still available! 10 cards for $10 They can be used as thank you notes or "just thinking of you" notes.
Only 51 days until
Gallery 111's "No Art Left Behind"
Sat, May 5th, 6 to 10PM
To support the event, t-shirts are available in various colors and sizes: youth ($15) or adult ($20).
How do I buy one or more of these? Next week, a form will be sent home with your student. Please return the money and order to your student's teacher. The items will be sent home with your student.
Thank you!
March Student Council's Spirit Days!
Friday, March 16th - St Patrick's Day Swag
Show your school spirit by wearing green!
The class with the most participants win a prize.
Next Spirit Day:
Friday, March 30th - College Sports Day
There are so many ways you can participate and earn money for the school library to buy supplies and books! Click here for details
1) POW! Box Top Challenge - 40% Achieved
Skinner's collection goal for the POW! Box Top Challenge is 15,000 Box Tops. We are 40% of the way there. The last day to turn in Box Tops to qualify for the field trip is March 28th
2) Jewel-Osco Promotion: March 15-21
Earn 35 Box Tops for every 10 eligible Box Top products and save $5 instantly at checkout! Click here for details
More to come on the Spring Box Top contest starting in April, so keep collecting!
What's New on SkinnerSuperstars.org?
Take a tour of the website!
LSC Communications Committee
CPS Extends Candidate Filing Deadline for Parents/ Community Members to Run in Local School Council (LSC) Elections
To allow for maximum participation in the upcoming LSC, the deadline to file has been extended to
Friday, March 23rd.
LSCs play a role in decision making at the local school level. The primary responsibilities include:
approving school funds and resources allocation

approving and monitoring the implementation of the school improvement plan

hiring and evaluating the school's principal
Click on this letter and the CPS website to get more details. Make a difference!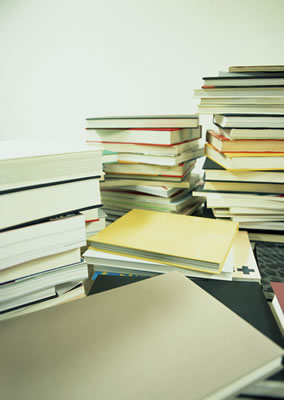 Library SOS
Volunteers Needed!
Help is needed in the library for re-shelving books! Re-shelving is simple and it is a great way to become familiar with the library's collection
Mon, March 19th 3:15 - 6pm

Tues, March 20th 8:45 - 10am

Wed, March 21st 1:30 - 3pm

Thurs, March 22nd 2:10 - 3pm

Fri, March 23rd 2:10 - 3 pm
If you are available to help during any of the above times, please email Ms. Ranftl at kranftl@gmail.com
Thank you!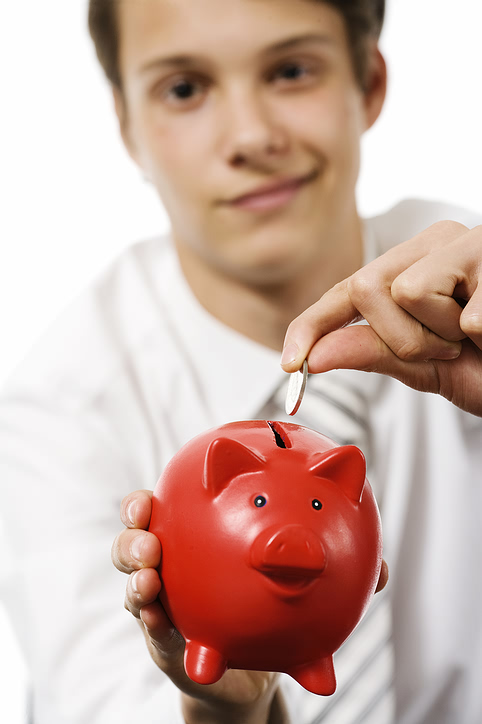 Money Smart Kid Essay Contest
Click here and go to the Federal Reserve Bank of Chicago's website to learn more about the Money Smart Kid Essay Contest, which allows 5th-8th graders the opportunity to win a $5,000 scholarship. All essays and applications must be submitted to the Federal Reserve Bank by March 23, 2012.

This year's essay question is: Give an example of when it is wise to borrow money and when it is not. What factors do you need to consider to help you make a responsible choice? Please be sure to discuss the concepts of decision making and opportunity cost in your answer.

<![if !supportLineBreakNewLine]>
<![endif]>